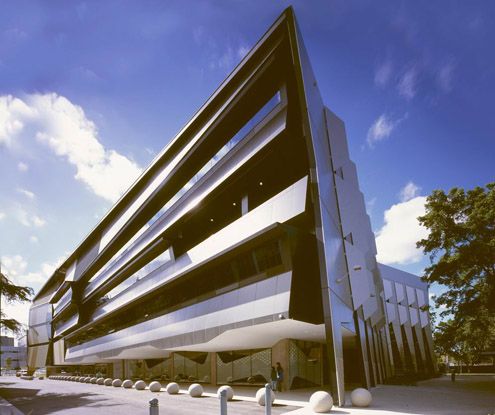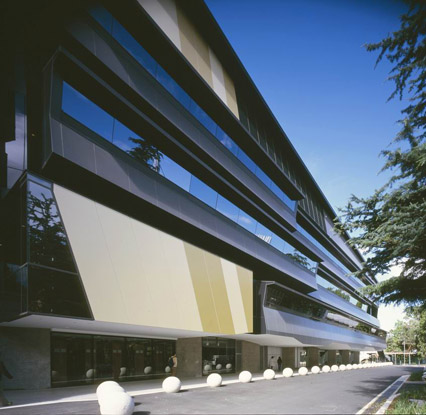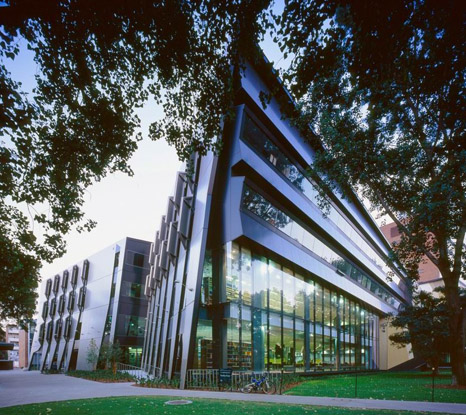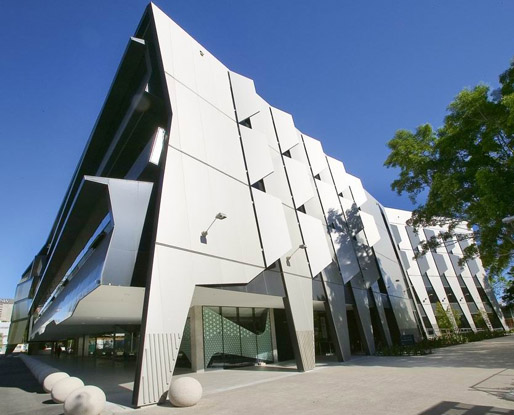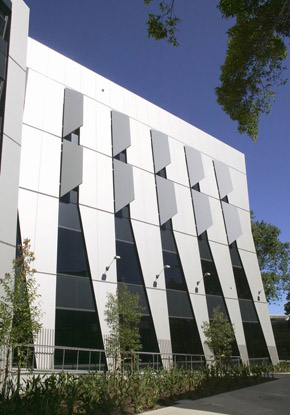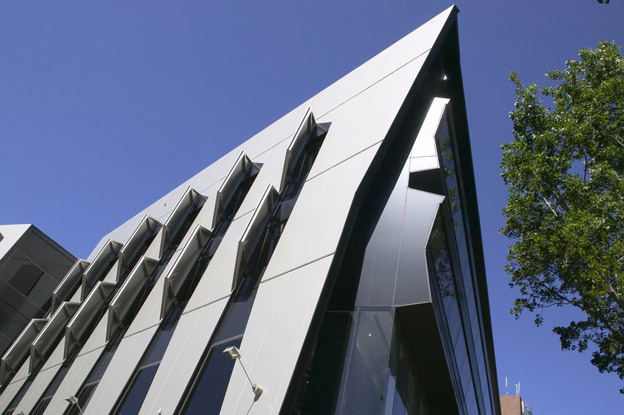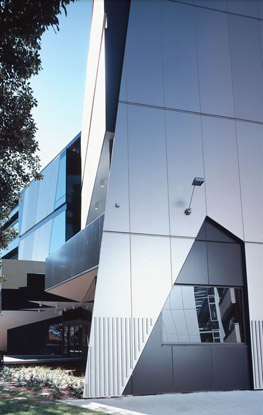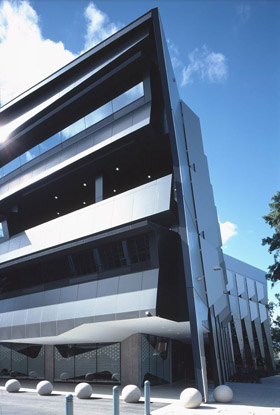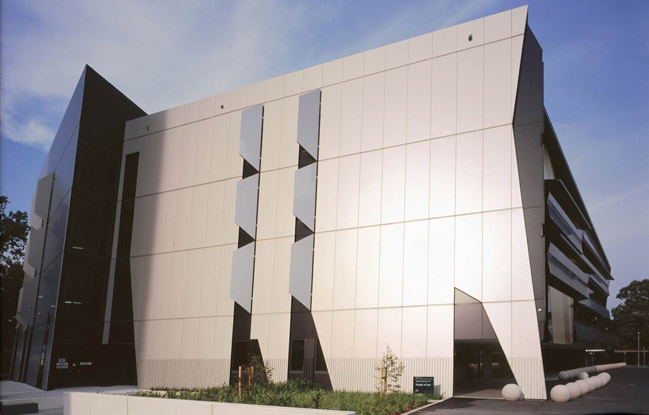 UNSW Faculty of Law
Location:
New South Wales, Australia
Architect/Specifier:
Lyons Architects
Australian architecture firm Lyons created a futuristic, angular structure for the new Faculty of Law Building at the University of New South Wales. The building houses space for teaching, office, and administration as well as a 350-seat auditorium. It was designed to become an architectural anchor on the University Mall and engineered for a building lifespan of 100 years.

To clad the façade's striking forms and angles, Lyons specified durable Quadroclad panels from Hunter Douglas. The customizable panel system was ideal for the large-scale, asymmetrical application, as QuadroClad panels - which feature two aluminium skins bonded to an aluminum honeycomb core - deliver exceptional rigidity and strength with minimal weight and sub-structure requirements.

Used in a variety of metallic colours, the QuadroClad façade enhanced the aesthetics of the building with a flat, smooth, and consistent surface. Despite the complex forms of its outer surface, the versatility of the panels eased installation by allowing mounting to a variety of subframes.
Division Name: Hunter Douglas Ceilings, Sun Control & Window Coverings
Address: 8 Charter Gate Clayfield Close, Moulton Park Northampton NN3 6QF United Kingdom
Phone Number: +44 (0)1604 648 229
Fax: +44 1604 212863
Contact Us: Contact Us
Division Name: Hunter Douglas Facades
Address: Cattermole House Market Place Codnor, Derbyshire DE5 9QA United Kingdom
Phone Number: +44 (0)1604 648229
Fax: 0044 - 1214231430
Contact Us: Contact Us
Thank you for your information. We will be in touch with you shortly.
There was an issue saving your request, please try again.