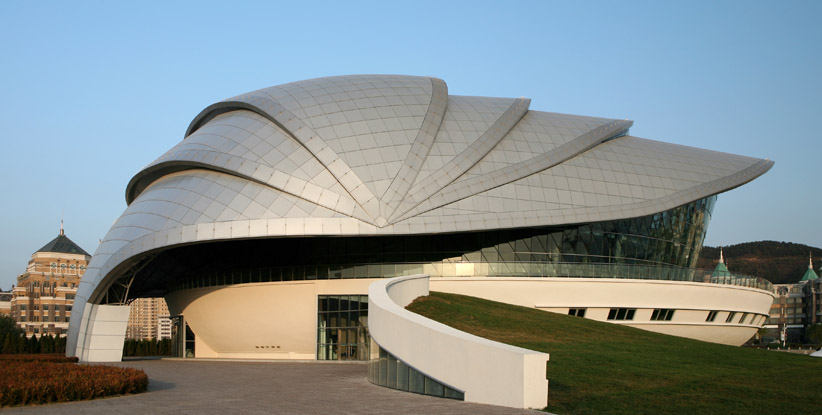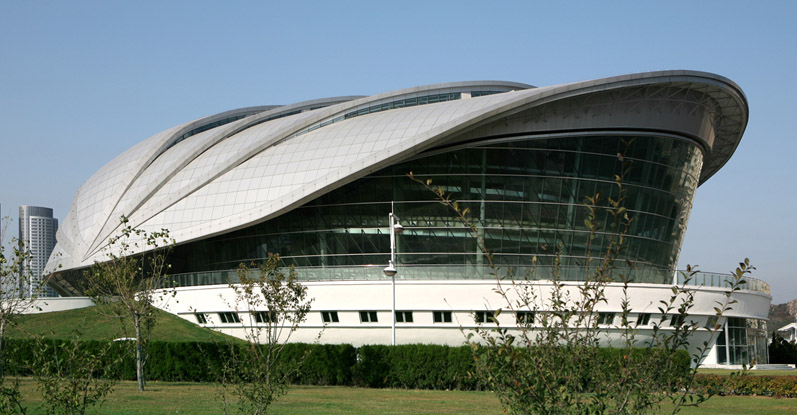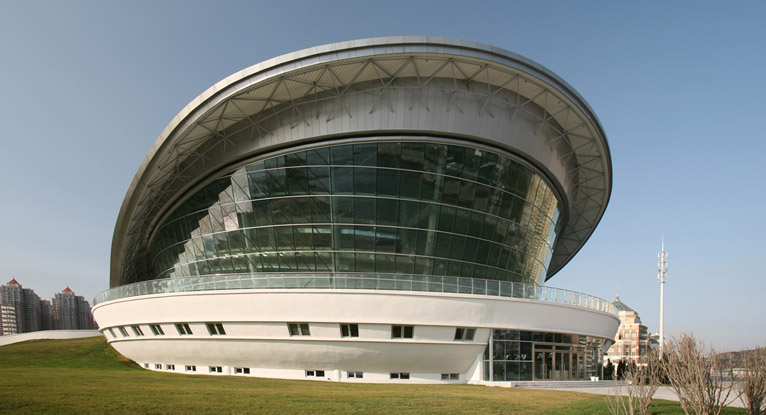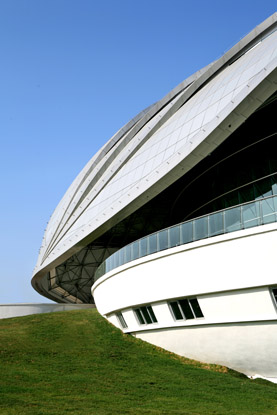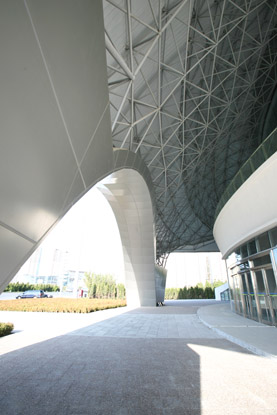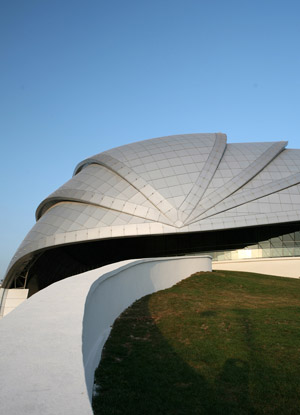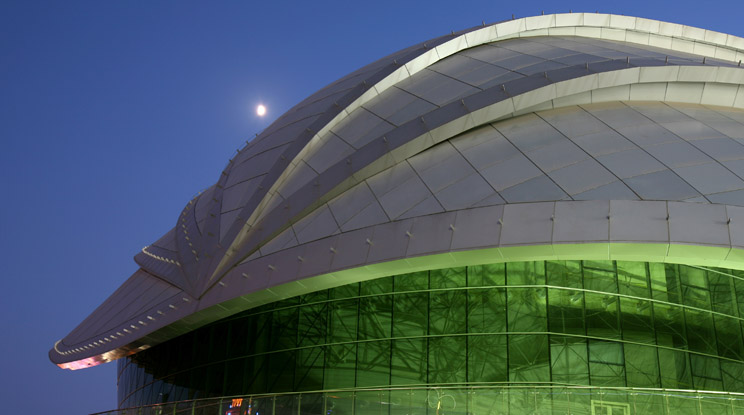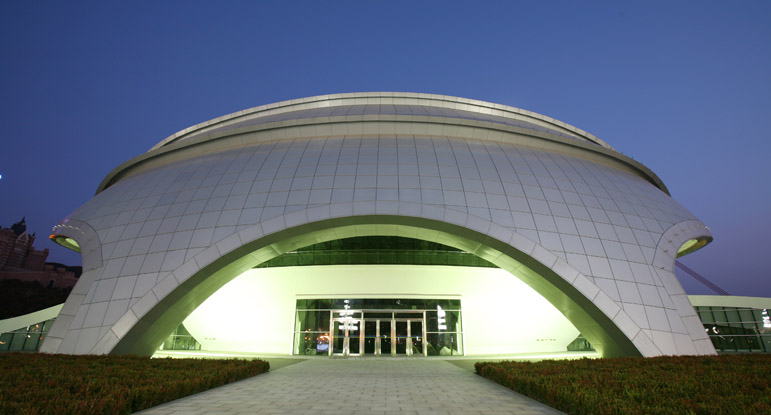 Dalian Shell Museum
Location:
Dalian, China
Architect/Specifier:
The Design Institute of Civil Engineering & Architecture of DUT
One of Dalian's key high-end construction projects is the new Shell Museum. With more than 5,000 kinds of precious shells from all over the world on display inside, the building's exterior has created quite a stir.

With four floors above ground and one floor underground, the building contains about 18,000sqm of space. The structure is fittingly aligned with the theme of shells and mixes a multitude of versatile organic forms in its design.

The main exhibition building features an overlapping roof made of QuadroClad™ which evokes an oversized seashell. The material projects the natural flowing curves the architect envisioned and also demonstrates the customizable nature of Hunter Douglas' curved products.

The concept plays with the building's advantageous geographical site to establish the main exhibition space stretching out in an uphill direction. This arrangement allows views of the beautiful landscape from the wide picture windows inside the museum's lounge.

From inside, the glazed wall looks transparent; from outside, it reflects the environment so effectively that the building seamlessly glides into blue sky and green sea, appearing as a series of "shells".
Division Name: Hunter Douglas Ceilings & Sun Control
Address: 8 Charter Gate Clayfield Close, Moulton Park Northampton NN3 6QF United Kingdom
Phone Number: +44 (0)1604 648 229
Fax: +44 1604 212863
Contact Us: Contact Us
Division Name: Hunter Douglas Facades
Address: Cattermole House Market Place Codnor, Derbyshire DE5 9QA United Kingdom
Phone Number: +44 (0)1604 648229
Fax: 0044 - 1214231430
Contact Us: Contact Us
Division Name: Hunter Douglas Window Covering
Address: Heathcote Industrial Estate 12 Heathcote Way Warwick United Kingdom
Phone Number: +44(0)1926 310850
Fax:
Contact Us: Contact Us
Thank you for your information. We will be in touch with you shortly.
There was an issue saving your request, please try again.