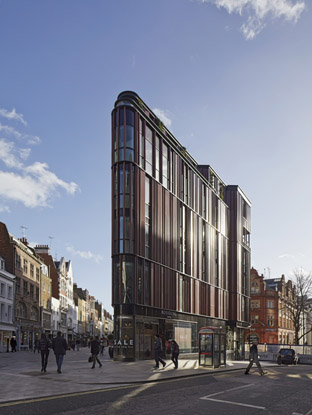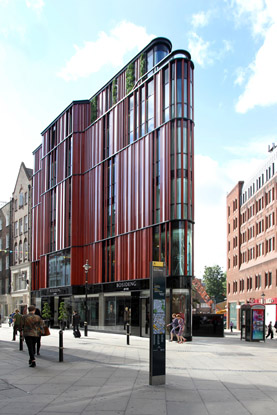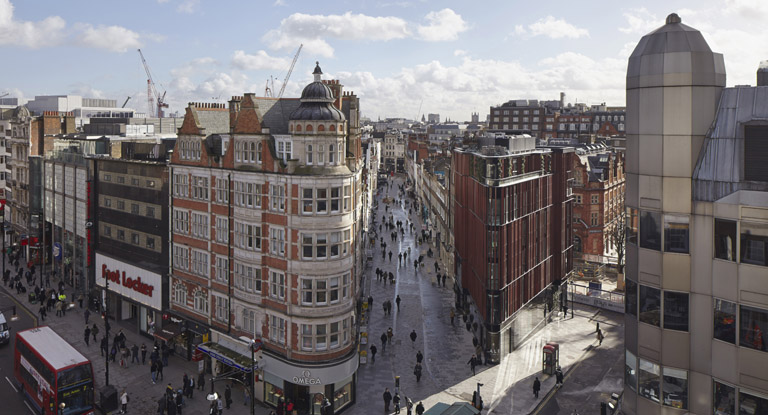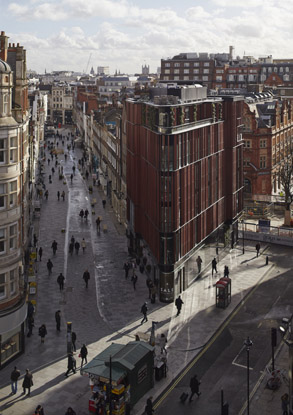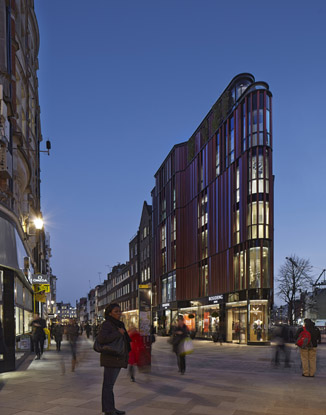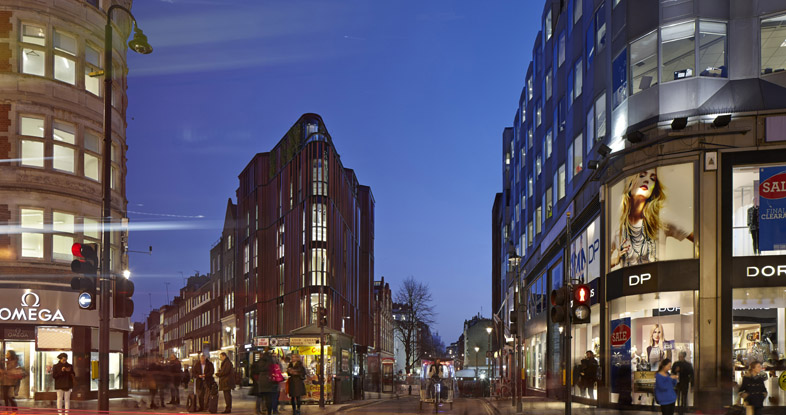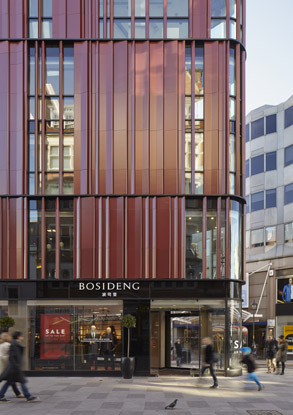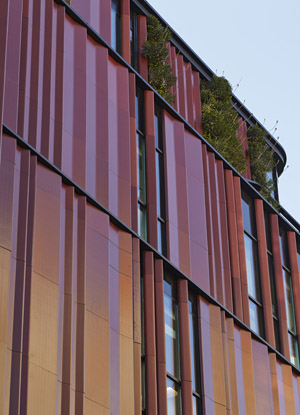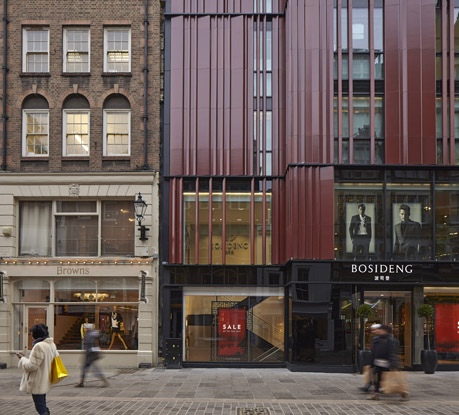 South Molton Street Building
Location:
London, United Kingdom
Architect/Specifier:
DSDHA Architects, London
Featured Products:
It has already been likened to the Flat Iron Building of London, a red spine of a book, or a "burgundy tongue in the beak of a fantasy bird" – the new residential and office building is a bold architectural design that triggers a wave of different associations. The impressive building dominates the open space in front of it and acts as a landmark that helps people find their way around. Alongside the unconventional shape, the design of the façade is particularly striking,comprising vertically arranged, pillar-shaped ceramic elements. The unusual shapes and the special color of the glazed panels were specially developed by NBK for this project, which – despite its exceptional originality – blends harmoniously into its surroundings.
Division Name: Hunter Douglas Ceilings, Sun Control & Window Coverings
Address: 8 Charter Gate Clayfield Close, Moulton Park Northampton NN3 6QF United Kingdom
Phone Number: +44 (0)1604 648 229
Fax: +44 1604 212863
Contact Us: Contact Us
Division Name: Hunter Douglas Facades
Address: Cattermole House Market Place Codnor, Derbyshire DE5 9QA United Kingdom
Phone Number: +44 (0)1604 648229
Fax: 0044 - 1214231430
Contact Us: Contact Us
Thank you for your information. We will be in touch with you shortly.
There was an issue saving your request, please try again.