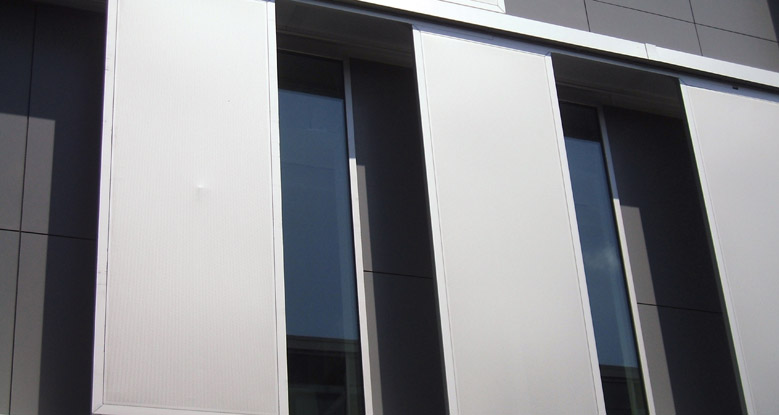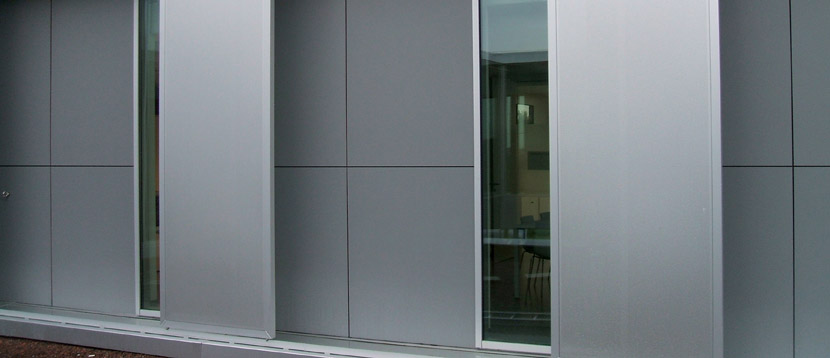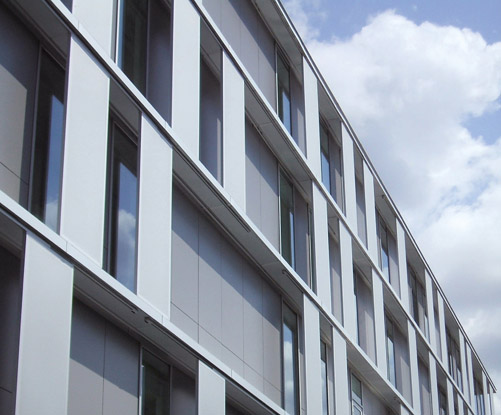 M-Team Erasmus-Zuid
Location:
Anderlecht, België
Architect/Specifier:
BURO II
BURO II architects committed to build a world-class modern office building with great attention to energy efficiency and sustainability. Bedrijfspark Erasmus Zuid in Anderlecht is home to a cluster of high-tech companies. The new office of M-Team is a perfect example of sustainable design.

At ground level, the new-building is comprised of a high-rise and a low-rise volume. A 12-meter wide five-story volume was built along the 80-meter visually defining side of the parcel on Lenniksebaan. The offices are situated in this high volume. Public areas including meeting rooms, classrooms, a 120-seat divisible auditorium, management offices and an IT room is situated in the 18-metre wide low-rise volume.

The low-rise has a lively appearance thanks to the use of patios with stunning views. The patios also introduce light into the low-rise all the way down to the level of the underground garage. The appearance of the rather severe and rhythmic outside outer brick shell is softened by the patios and their fully glazed walls. To control light and heat gain, large motorized sliding shutters, by Hunter Douglas, were specified.

The high-rise has been designed as a modular space, subdivided into smaller landscape offices, closed management offices and internal meeting rooms.
Division Name: Hunter Douglas Ceilings & Sun Control
Address: 8 Charter Gate Clayfield Close, Moulton Park Northampton NN3 6QF United Kingdom
Phone Number: +44 (0)1604 648 229
Fax: +44 1604 212863
Contact Us: Contact Us
Division Name: Hunter Douglas Facades
Address: Cattermole House Market Place Codnor, Derbyshire DE5 9QA United Kingdom
Phone Number: +44 (0)1604 648229
Fax: 0044 - 1214231430
Contact Us: Contact Us
Division Name: Hunter Douglas Window Covering
Address: Heathcote Industrial Estate 12 Heathcote Way Warwick United Kingdom
Phone Number: +44(0)1926 310850
Fax:
Contact Us: Contact Us
Thank you for your information. We will be in touch with you shortly.
There was an issue saving your request, please try again.