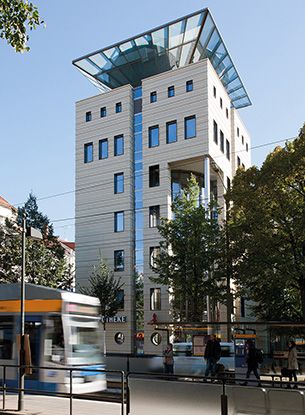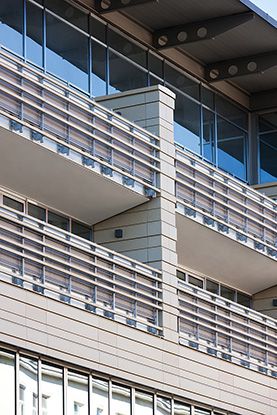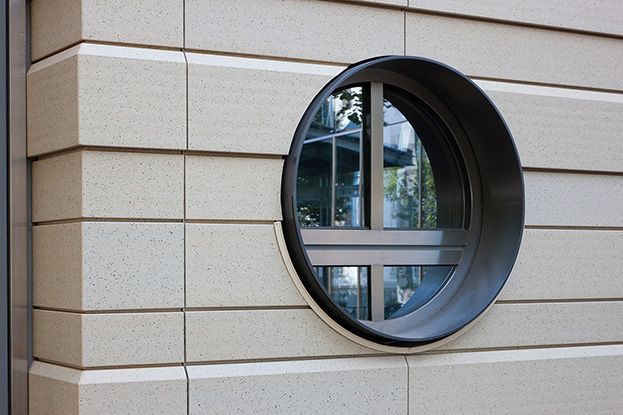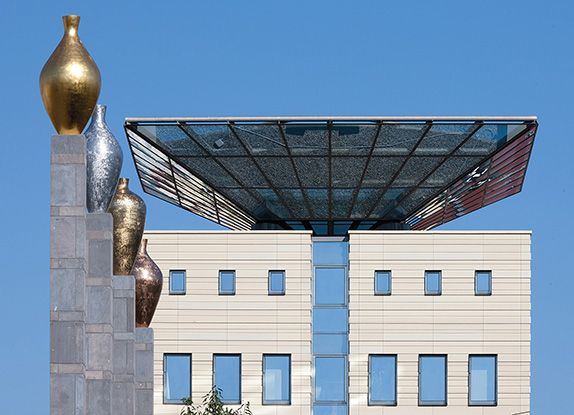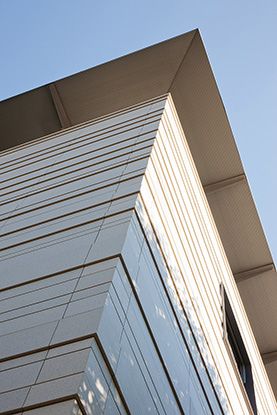 Bundesbank
Location:
Leipzig, Deutschland
Architect/Specifier:
Anderhalte
Featured Products:
The Bundesbank branch in Leipzig has been given a facelift. After the old natural stone elements had started to come loose from their fixtures to the point where they were threatening to fall off, the entire rear-ventilated curtain façade was revamped. The façades now boast a uniform, natural texture and a colourfulness that captivates with its detail-rich form. TERRART® Large elements and TERRART® Custom variants with different profiles and cuts, some in a baguette design, lend the building a sense of lightness, with their interplay bringing it to life. The ceramic glazing creates special, additional accents. The building's unmistakable landmark feature, the 'key' on the roof, has been left untouched.
Division Name: Hunter Douglas Ceilings, Sun Control & Window Coverings
Address: 8 Charter Gate Clayfield Close, Moulton Park Northampton NN3 6QF United Kingdom
Phone Number: +44 (0)1604 648 229
Fax: +44 1604 212863
Contact Us: Contact Us
Division Name: Hunter Douglas Facades
Address: Cattermole House Market Place Codnor, Derbyshire DE5 9QA United Kingdom
Phone Number: +44 (0)1604 648229
Fax: 0044 - 1214231430
Contact Us: Contact Us
Thank you for your information. We will be in touch with you shortly.
There was an issue saving your request, please try again.