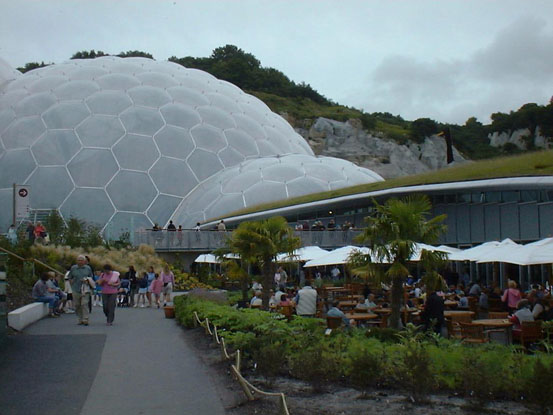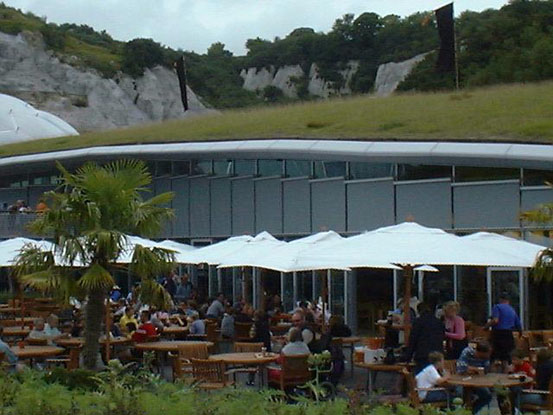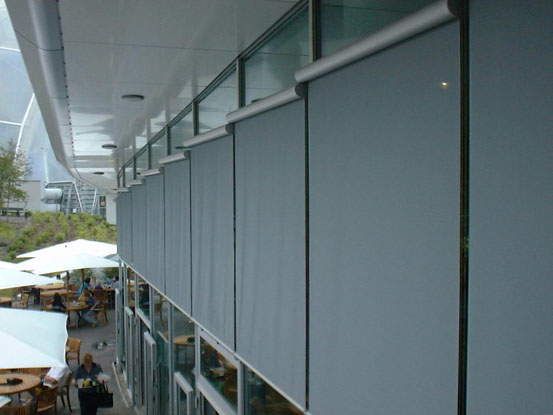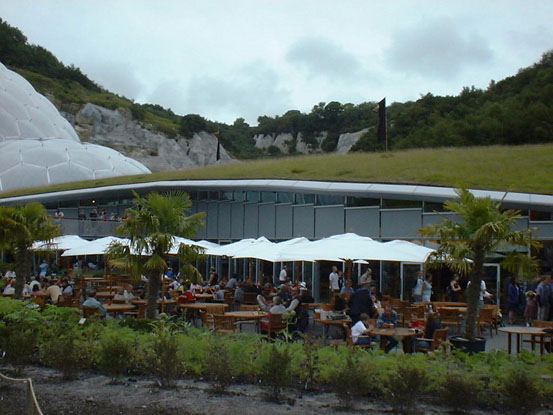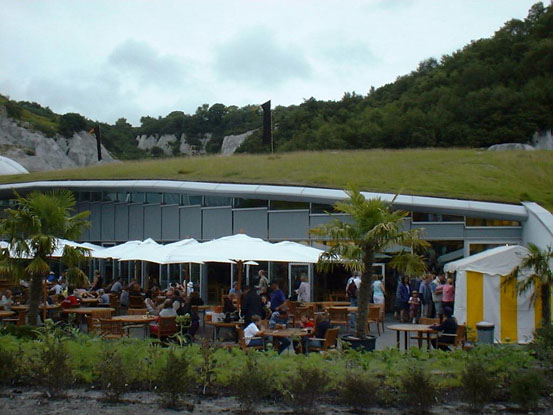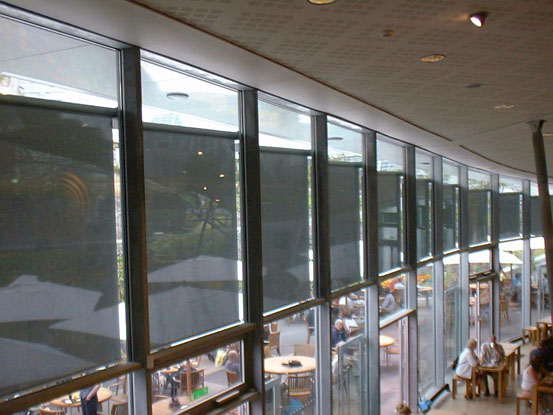 nl_NL Eden Project
Location:
Cornwall, United Kingdom
Architect/Specifier:
Nicholas Grimshaw & Partners
Featured Products:
As a self-proclaimed "global garden for the 21st century," ecological values sit at the heart of the Eden Project. This series of geodesic biomes comprise the world's largest plant enclosure and is located in a reclaimed pit where clay for china was once extracted. The series of eight domes was carefully oriented using solar modeling to maximize passive solar gain. The sun is used to foster a huge collection of tropical and temperate plants, whose fronds, flowers, and fruit demonstrate humanity's dependence on plants. In the visitors' area and restaurant, the project installed a system of automated roller shades from Hunter Douglas to help manage light and glare. The facility has welcomed well over five million visitors to date.
Divisienaam: Hunter Douglas Architectural Nederland
Website: www.hunterdouglas.nl
Adres: Piekstraat 2 Rotterdam 3071 EL Nederland
Telefoon: +31 10 496 2222
Fax: +31 10 484 8684
Contact: Contact
Divisienaam: Hunter Douglas Façades
Adres: Industriepark 17 9351 PA Leek Nederland
Telefoon: +31(0)594 55 33 33
Fax: +31 10 484 79 10
Contact: Contact
Hartelijk dank voor uw informatie. Wij nemen zo spoedig mogelijk contact met u op.
Bij het opslaan van uw aanvraag is een probleem opgetreden. Probeer het opnieuw.