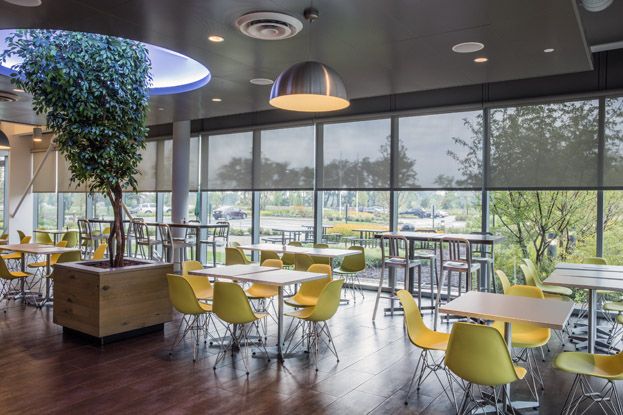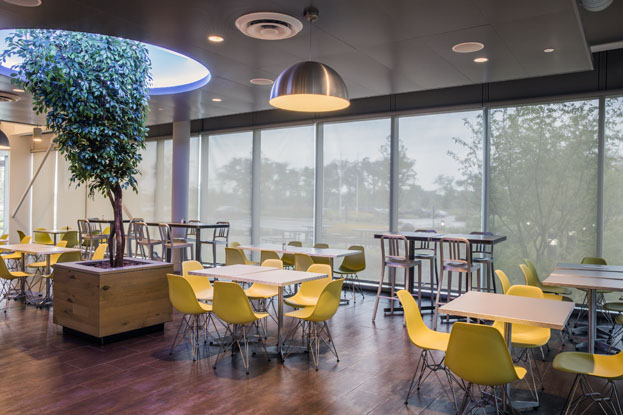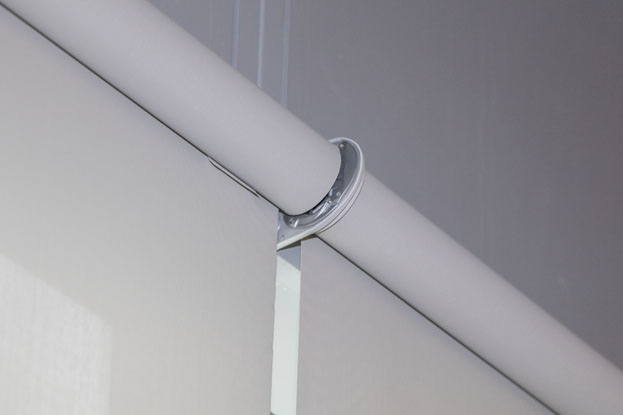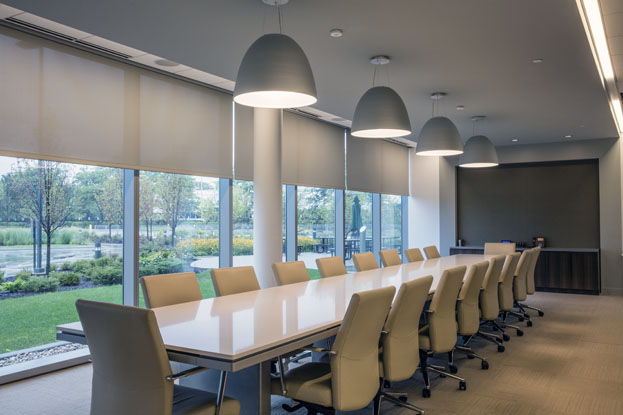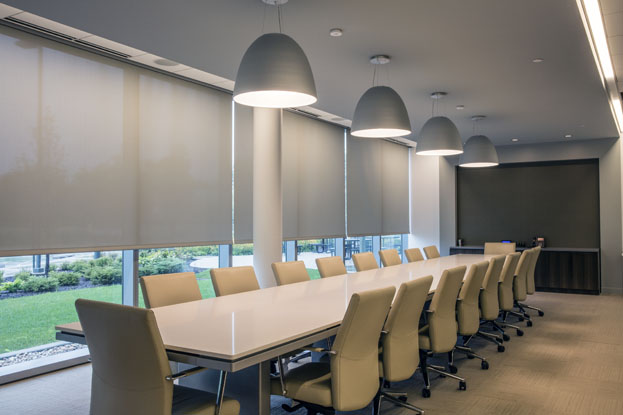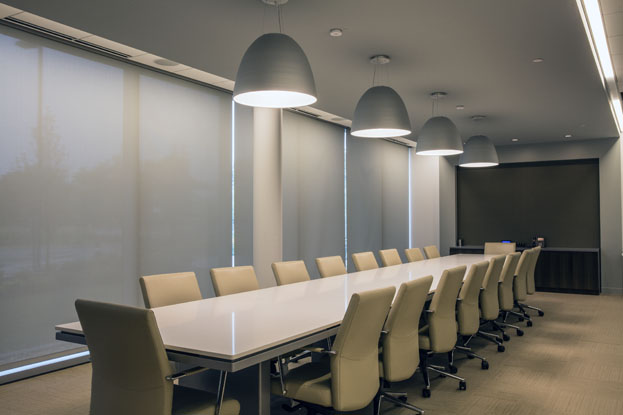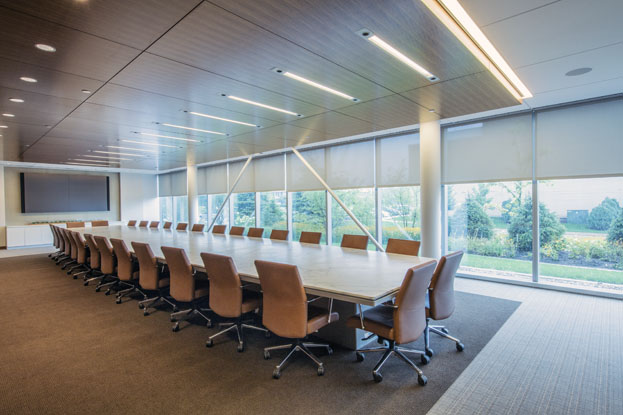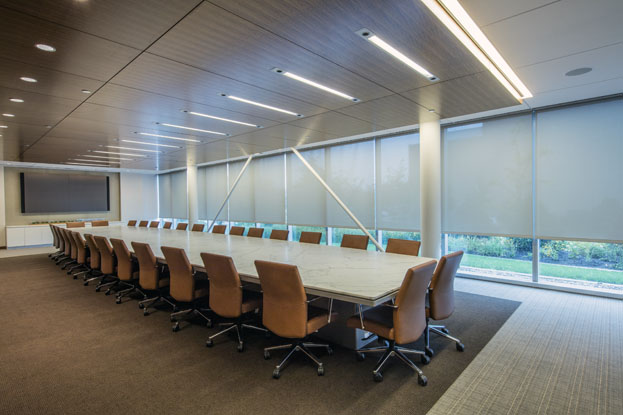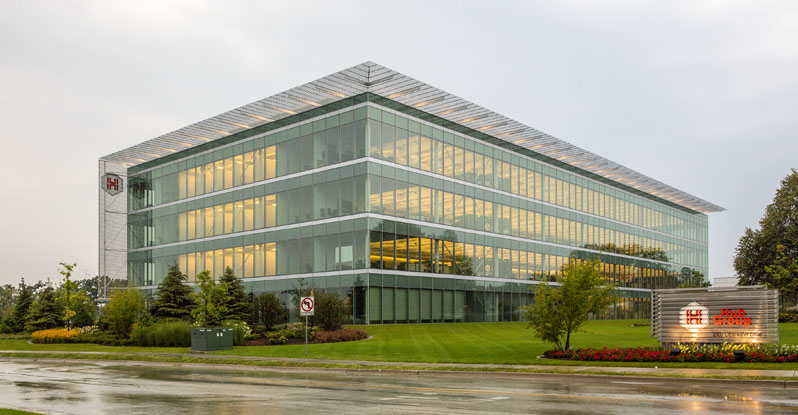 Hub Group
Location:
Oak Brook, IL, United States
Architect/Specifier:
Solomon Cordwell Buenz
Intelligent motor controls and best-in-class RB 500 motorized roller shades helped shape the look of the Hub Group's new headquarters, located in the Chicago suburb of Oak Brook, Illinois. The Hub Group building is the largest LEED® Gold-certified commercial facility in the state, and was designed to harmonize with human health and performance as well as with the environment.

In keeping with these objectives, architect Solomon Cordwell Buenz contacted Hunter Douglas to inquire about incorporating motorized shades into the project. Installation partner Indecor, Inc., helped specify RB 500 roller shades as the ideal solution due to their architectural design, ease of operation, durability and versatility, along with the wide variety of anti-microbial and Cradle to Cradle Certified™ fabrics.

The RB 500 system's support for custom applications – including exceptionally large and angular windows – represented a key performance characteristic, with more than 150 RB 500 motorized coupled roller shades of 30+ feet throughout. Additionally, the system included an advanced PilotRQ™ weather station from ESI™ (a Hunter Douglas company), enabling shades to position themselves appropriately based upon sun angles. This intelligent programming ensured occupant comfort throughout the day by managing daylight and reducing the glare and solar heat gain within the space.

Constructed from cutting-edge and sustainable building products, the building is a modern tribute to positive and enduring company culture. "The Hub Group wanted its new facility to mirror its business objectives and support its corporate culture, image and brand," said Keith Burgess, Hunter Douglas Regional Sales Manager. "The company is proud of its commitment to sustainability, and believes that incorporating leading-edge technologies such as the RB 500 roller shade solutions is integral to its development as a company."

"We're excited for the opportunity to continue to specify and install this system," said Indecor President Tom Welch. "Not only does it look beautiful, but it easily follows solar penetration rules."
Thank you for your information. We will be in touch with you shortly.
There was an issue saving your request, please try again.
Please accept the Privacy Agreement.
Name, email, company, phone, location and at least one product selection are required.