Hunter Douglas HeartFelt® ceiling adds panache to activity centre
March 6, 2018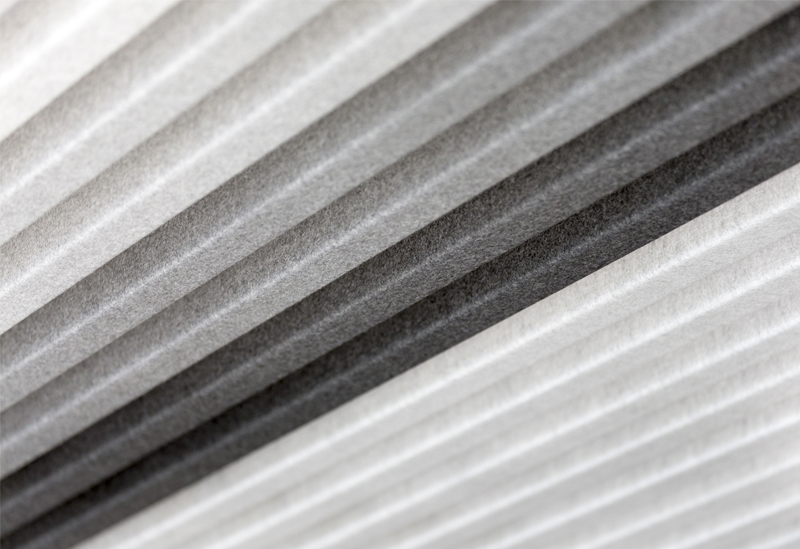 Hunter Douglas HeartFelt® ceiling adds panache to Girlguiding activity centre
When architect John Piercy Holroyd of Walker Simpson Architects was looking for a suitable ceiling to complement a new Girlguiding activity centre, he was struck by the potential of Hunter Douglas's latest innovation, Heartfelt®.
Commissioned by Girlguiding Cheshire Forest, Pettypool is a new 5,166ft2 (480m2) activity centre in a woodland area in Sandiway, Cheshire, about four miles south-west of Northwich.
Manchester-based Walker Simpson Architects developed the design, which comprises eight en-suite bedrooms, activity hall, kitchen, ancillary accommodation and a large accessible external terrace.
A far cry from the usual "huts" that are associated with young people's activity centres, this steel portal frame with insulated metal-faced cladding panels and feature timber finish is fit for the 21st century and echoes the dramatic woodland setting.
The ceiling in the activity hall and dining room had to both complement the striking façade design in its aesthetic quality and be cost-effective.
Hunter Douglas's award-winning Heartfelt®, the world's first modular and linear felt ceiling system manufactured from 100% recyclable material, fitted the brief perfectly.
John, who is Associate Director at Walker Simpson Architects, said: "We were originally looking at a timber ceiling but this needed a secondary acoustic application. Ideally, I wanted an integrated solution and when I saw Heartfelt® I was confident this would be ideal because it has the inherent fire resistance and acoustics needs.
"The suspension system also looked fairly simple, so it answered a lot of my questions. The fact it comes in various colours available was also attractive." Hunter Douglas was specified to provide 1,253 linear metres of Heartfelt in 'Off-white' (7595), 'Light Grey' (7596), 'Middle Grey' (7597).
"We're very pleased with it and for where large ceilings are needed, it is very effective," added John.
David Harris, general manager of Hunter Douglas Architectural UK, said: "Since we introduced Heartfelt® in 2017, we have been overwhelmed by the positive feedback from architects and specifiers for this new ceiling system.
"It's not just budget-friendly, it is the first ceiling product to be manufactured from cradle to cradle-certified felt – everything is 100% recyclable, including the carrier system.
"The ceiling system fits in perfectly in a woodland setting such as Pettypool, where the architect has balanced sustainability with a material that is natural, soft and warm."
Heartfelt®, which won the prestigious Red Dot award for product design in 2017, complies with regulations for use in non-polluting buildings, is resistant to dirt and dust, meets the indoor European standard EN 15251, and EN 13501 Class B, S1, d0 fire certification.
The panels are manufactured using thermoformed polyester fibres, which are 100% recyclable – earning the system C2C Bronze certificate from the Cradle to Cradle Products Innovation Institute. The panels are available in up to 6m lengths and are fixed via a special carrier system. They are available in a range of panel size, joint width and mounting height.
The panels in cream, light brown, medium brown, dark brown and umber blend in seamlessly with other materials, such as wood, and complement the five grey shades that launched the Hunter Douglas system, plus black and white, which were also added to the palette.
It was first used in Europe at the £15 million headquarters of Moneypenny, the outsourced switchboard and telephone answering service, in Wrexham, Wales.