Adding warmth and texture with Hunter Douglas Architectural HeartFelt®
October 22, 2020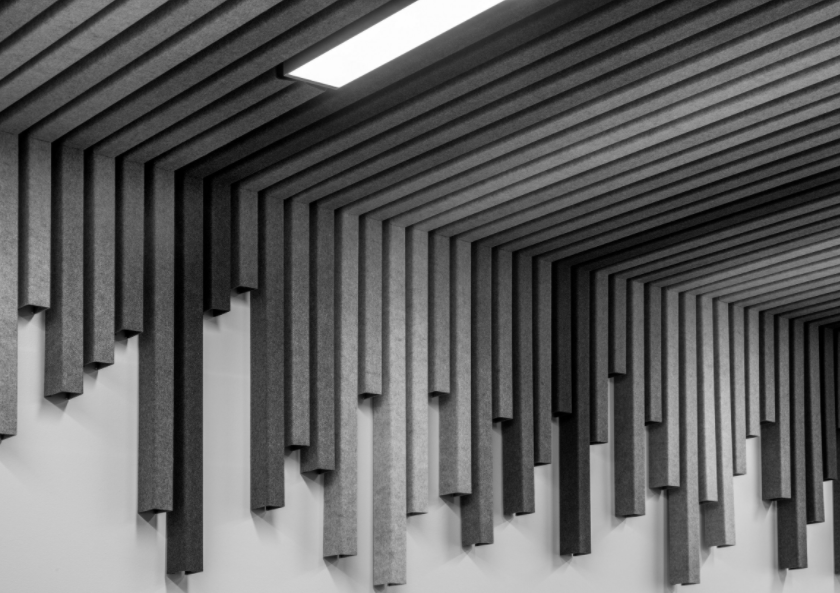 Adding warmth and texture with Hunter Douglas Architectural HeartFelt®.
Hunter Douglas Architectural's award-winning HeartFelt® modular felt system is an innovative solution for creative and
playful ceilings and walls.
Suitable for use in multiple environments, including: corporate, retail, leisure, public space, hospitality, healthcare, education or residential, the system has superior acoustic performance and is easy to install on specially designed carriers.
Since its launch in 2017 as a linear panel, which won a Red Dot award in the Product Design category, demand for Heartfelt® has grown and thanks to its increasing popularity, the global architectural products company has gone on to introduce a rounded panel and a baffle to the portfolio, providing architects and designers with even greater design freedom. In 2020, the baffle was also recognised in the Red Dot Best of the Best awards.
"The HeartFelt® range of felt acoustic solutions has become one of our most important product groups, with architects and designers exploiting the range of colour and panel sizes to meet both their acoustic and aesthetic goals," said David Harris, General Manager of Hunter Douglas Architectural UK.
"While the systems were originally designed for ceiling applications, we have delivered many education and commercial projects where our HeartFelt® linear panels have been used on vertical walls, to improve the acoustic performance of the space."
HeartFelt® is an advanced system that helps to create a comfortable ambience and to precisely manage the acoustics of every space, with ceiling absorption values (αw) of between 0.45 (M100) and 0.70 (M50) achievable.
It is made from non-woven thermoformed PES fibres, which are 100% recyclable, and complies with regulations for use in non-polluting buildings. It also meets the indoor European standard EN 15251, and EN 13501 Class B, S1, d0 fire certification, and has C2C Bronze certificate from the Cradle to Cradle Products Innovation Institute.
The linear panels are available in up to 6m lengths and in heights of 55, 80 and 105 mm, while the baffles are available in 40-80mm wide and 100-500mm deep, with a maximum length of 2000mm. The rounded linear panels are 40mm wide and 64mm deep.
The 55mm deep linear panels are available in five shades of grey and five earth tones, with the 64mm, 80mm, 105mm linear and all of the baffles are available in five shades of grey.