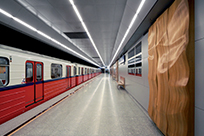 Custom made Tiles
Conceptualise your perfect tile ceiling and we will help you translate it into a ceiling system that meets the requirements of your project. Our tile ceilings feature a square design with panels available in a plain or perforated finish. This robust look can be further enhanced by choosing different depths to the recesses which allows subtle patterns to be created.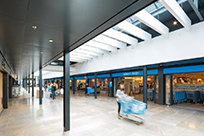 Custom made Planks
Metal Planks provide the designer with a versatile product that can create a striking visual effect for a variety of interior metal ceiling projects. This highly functional ceiling is available as a swing down panel and can also incorporate a climate activation system to further enhance the ceilings capability. A wide choice of patterns, shapes, materials and colours can give each project a unique appearance. You design your project, we create the ceiling.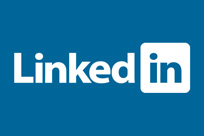 Keep track of Hunter Douglas Architectural
Follow us on LinkedIn to keep track of our product and company news. You will find information about our latest developments, events, video's together with inspiring pictures that reflect the innovative nature of our ceiling offer. Just click the "Follow us" button to stay connected.