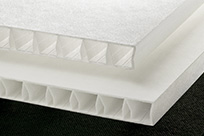 Ultra-light acoustic ceiling islands

Hunter Douglas presents TechStyle® ceiling islands: light, strong, and highly sound-absorbing ceiling islands that are easy to install. They absorb as much as 75% of the sound in a room, resulting in a reduction of reverberation time and more comfortable acoustics.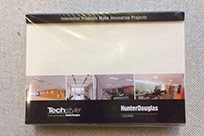 Seeing is believing
With TechStyle® Islands, you can create an extremely elegant ceiling and the off-white coating helps provide a wonderful look that matches any style of interior design. Would you like to see TechStyle® Islands for yourself? Just ask for a free sample.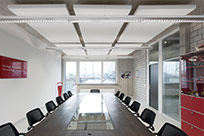 A feast for the eyes

TechStyle® Islands improve the aesthetic quality of your space. Introduce the delicate look of the tiles into "hard" concrete core-activated buildings for a sharp contrast, or use their reflective qualities to bring more light into existing buildings. TechStyle® Islands combine functionality with superb looks.