Hunter Douglas Architectural introduces the Tavola baffle ceiling
30 January 2019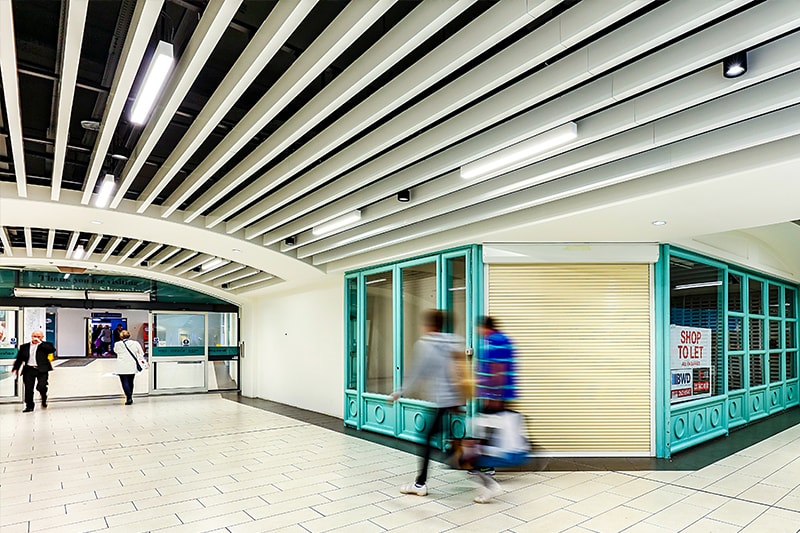 Hunter Douglas Architectural introduces the Tavola baffle ceiling

Hunter Douglas Architectural has expanded its range of baffle ceilings to meet the increasing demand for these versatile systems.

The international architectural products company has introduced the Tavola Baffle Series to its portfolio, a range that provides architects and interior designers with the ultimate freedom to create a stunning ceiling in any large or small space.

Thierry Grimbergen, product manager at Hunter Douglas Architectural, said: "We pride ourselves on our hard-earned reputation for designing and manufacturing some of the best architectural products and systems in the world and we are delighted to extend our baffle ceiling offer. Tavola is incredibly robust and versatile. It has superb acoustic properties and is available in a huge range of colours and finishes, making it ideal for almost all building sectors."

Tavola combines aesthetics and elegance with practicality and solid engineering standards. It is a lightweight system and comes in three designs: Straight, Levels and Divergent. The three designs are all available in widths of 20, 30, 40 and 50mm, heights between 50mm-300mm and profiles of up to 5000mm - yet each provides myriad opportunities to introduce a creative and unique look to any interior.

The Tavola Straight is a simple and clean open linear ceiling design, whose panels are installed in parallel lines, resulting in a neat and elegant look. Tavola Levels enables designers to create relief and rhythm by creating the height and pitch between the baffles, while Tavola Divergent is an eye-catching system that comprises non-parallel, diverging baffles.

Each of the Tavola systems come in a huge range of colours, including custom-colour options; powder-coat wood look; laminated wood; subliminated wood-look, and stainless steel look enabling designers to design a bespoke look, thanks to the multiple configurations available.

The Tavola is corrosion resistant, meets the European A2 fire classification, and, crucially, is easy to install, with easy access to the plenum. It also has great acoustic properties, with a range of perforation patterns available to ensure superior noise control.

As with all Hunter Douglas Architectural products, the Tavola system meets stringent environmental standards. All wood is FSC certified and Hunter Douglas Architectural is committed to the Cradle to Cradle principle of product development.