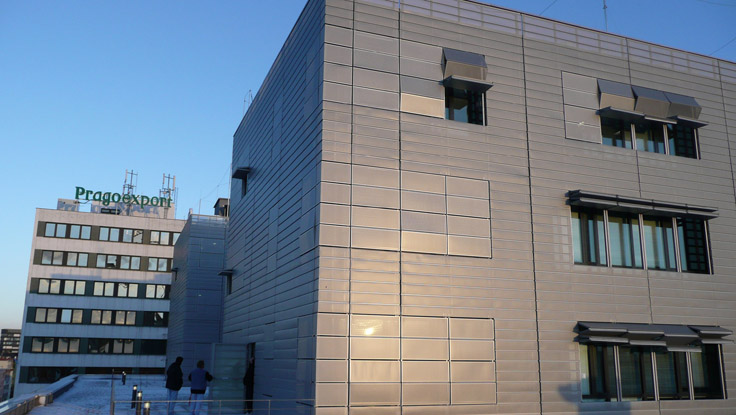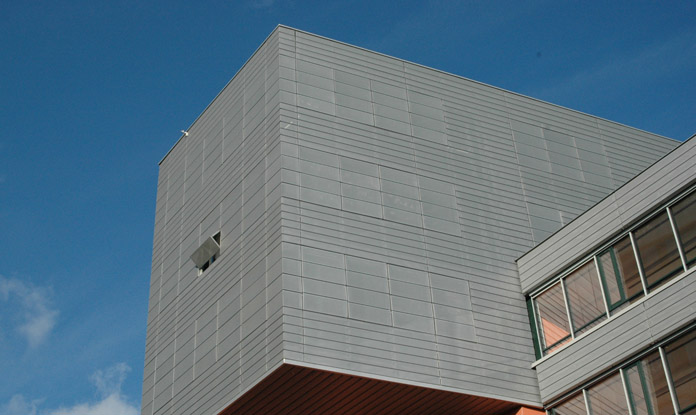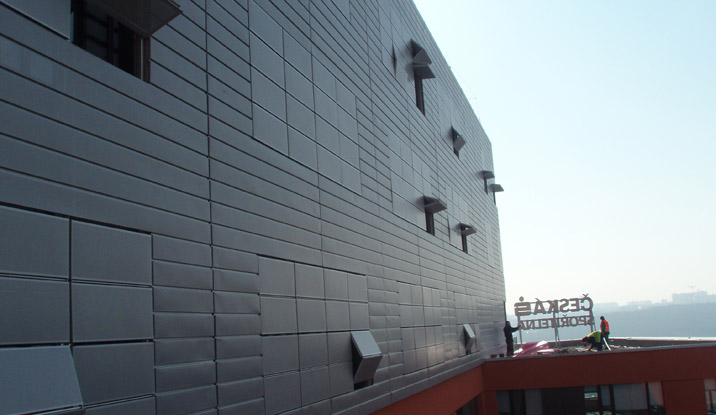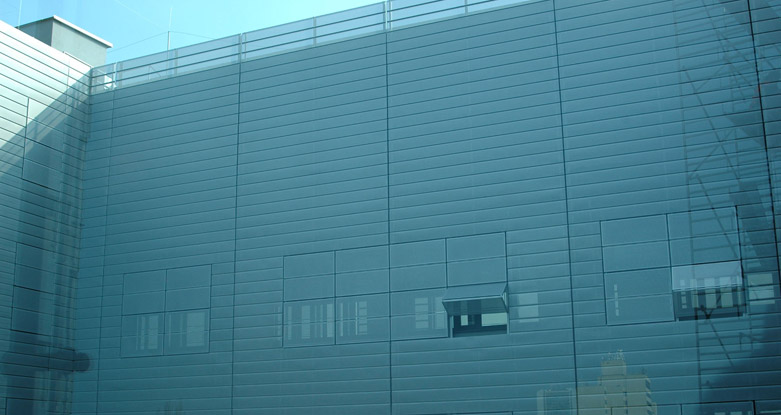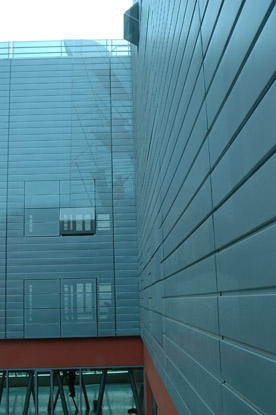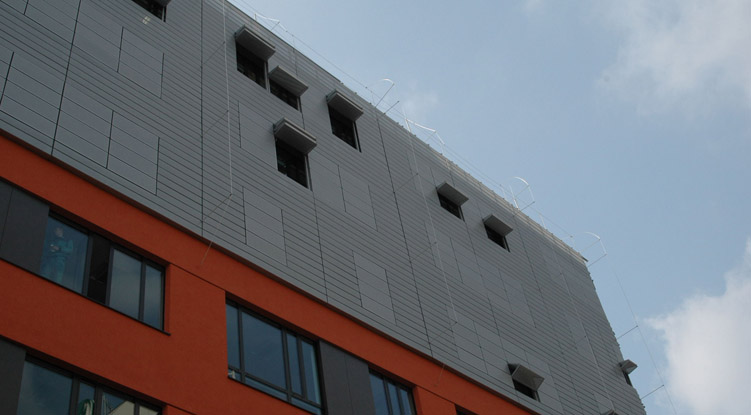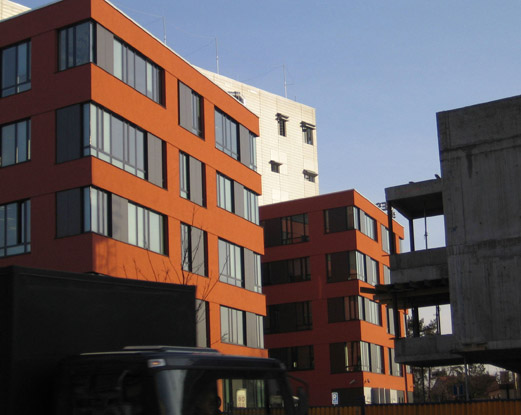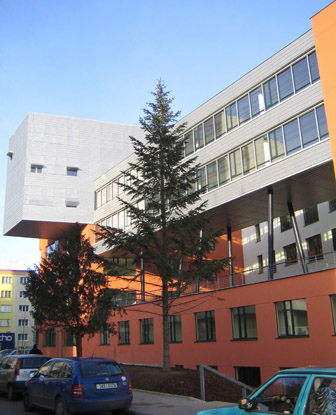 IT Building
Location:
Prague, Česká republika
Architect/Specifier:
Omicron-K
A new, high-tech occupant - and an innovative ventilated facade system - have reenergized an old industrial complex in the Prague 4 district of the Czech Republic. Renamed and reopened as the Czech Savings Bank's IT building at a cost of about $48.5 million, the highly contemporary building features several upper stories bearing a facade system that is the first of its type in Central Europe.

Engineered and supplied by Hunter Douglas Contract, the ventilated facade with integrated solar-control system presents both a state-of-the-art aesthetic and a highly sustainable solution. The multiple-panel metal rainscreen, a facade system called Perforated MPF, was incorporated on the outside of a glass curtain wall. This solar screen reduces thermal loading while admitting a diffuse, pleasant light. In terms of aesthetics, reflections and light from the curtain wall are visible through the metal scrim, adding depth and visual interest to the composition.

Most remarkable, the design architect Martin Kotik of the Prague-based firm, Omicron-K, detailed the facade with an integrated "active" solar-control feature. Dozens of collapsible vertical shutters, spaced seemingly randomly around the facade, open and close as the building's occupants see fit. Occurring singly, in pairs, or groups of four, the accordion shutters glide silently into position, animating the penthouse structures otherwise minimal visage.

Thanks to the architect's work, and the unique facade system, the Czech Savings Bank's leaders find their building both unique and effective. "The new, modern buildings will on the one hand, enhance the physical security of our IT systems; on the other hand, will mean significantly improved working conditions for about 1,100 employees," said Jack Stack, Chairman of the bank.


Division Name: Hunter Douglas Architectural United Kingdom
Address: Suite 2 - Newton House - Northampton Science Park Kings Park Road - Moulton Park Industrial Estate Northampton NN3 6LG United Kingdom
Phone Number: +44 (0)1604 648229
Fax: +44 1604 212863
Contact Us: Contact Us
Division Name: Guthrie Douglas Window Covering
Address: Heathcote Industrial Estate 12 Heathcote Way Warwick United Kingdom
Phone Number: +44(0)1926 310850
Fax:
Contact Us: Contact Us
Division Name: NBK United Kingdom
Web: nbkterracotta.com/
Address: Cattermole Buildings Codnor Derbyshire DE5 9QA United Kingdom
Phone Number: +44 (0) 1773 512 363
Fax:
Contact Us: Contact Us
Thank you for your information. We will be in touch with you shortly.
There was an issue saving your request, please try again.
Please accept the Privacy Agreement.
Name, email, company, phone, location and at least one product selection are required.