Nombre de la división: Hunter Douglas España, S.A.
Web: www.hunterdouglas.es
Dirección: La Granja 15 Pol.Ind. Alcobendas (Madrid) 28108 España
Número de teléfono: +34 91 661 7314
Fax:
Contacto: Contacto
Nombre de la división: Hunter Douglas España NBK
Web: nbkterracotta.com/
Dirección: Pilotegi 12, F16 San Sebastian, 20018 España
Número de teléfono: +34 620744396
Fax:
Contacto: Contacto
Muchas gracias por su información. Nos pondremos en contacto con usted con la mayor brevedad.
Se produjo un error al guardar su solicitud. Inténtelo de nuevo.
Please accept the Privacy Agreement.
Name, email, company, phone, location and at least one product selection are required.
HeartFelt® Multipanel
Una absorción acústica perfecta junto con un aspecto y un tacto únicos: HeartFelt® Multipanel es un techo modular y elegante que atraerá todas las miradas. El fieltro posee, por naturaleza, excelentes propiedades acústicas. HeartFelt® Multipanel resulta así apropiado para muchos espacios donde se busque una buena absorción del ruido.
Información general
¿Por qué HeartFelt® Multipanel?

Los paneles de techo HeartFelt® Multipanel brindan un look cálido, además de la perfecta absorción acústica natural del fieltro. HeartFelt® Multipanel expande las posibilidades de diseño. Apueste por una combinación atrevida de diferentes anchuras y cree un sistema modular de techos sostenibles que no pase desapercibido.
Characteristics


Rendimiento acústico sobresaliente
Cinco tonos de gris que aportan calidez
Disponible en paneles de 30 x 60, 80 x 35, 130 x 35 y 180 x 35 mm
100 % reciclable o reutilizable fácilmente > Fácil mantenimiento: resistente a la suciedad y al polvo
Cradle to Cradle Certified™ Bronze (Cradle to Cradle Certified™ es una marca de certificación con licencia del Cradle to Cradle Products Innovation Institute).
Uso

HeartFelt® Multipanel es adecuado para muchos sectores como empresas, tiendas, instalaciones de ocio, espacios públicos, restauración y hostelería, centros sanitarios y educativos.

Póngase en contacto con nosotros para comentarnos sus necesidades específicas.
Diseño e inspiración
El sistema de techo HeartFelt® se inspira en el fieltro como material interesante para ropa, mobiliario y complementos de moda. Con nuestra gama de productos, arquitectos, interioristas y asesores técnicos disponen de una selección de diseños de alta calidad. El techo recupera su protagonismo: Cada vez se emplean más a menudo diferentes formas, materiales o colores que incrementan el atractivo del techo. Con HeartFelt® Multipanel se satisface esta demanda.






Colores

HeartFelt® Multipanel está disponible en cinco tonos de gris. El tono exacto de los paneles se determina según la proporción de fibras blancas y negras en el material de base.


WHITE 7593
LIGHT GREY 7596
MIDDLE GREY 7597
DARK GREY 7598
BLACK 7594
Si necesita un color diferente, póngase en contacto con nosotros.

* Puede haber diferencias de color debido a la realidad en comparación con una pantalla de computadora.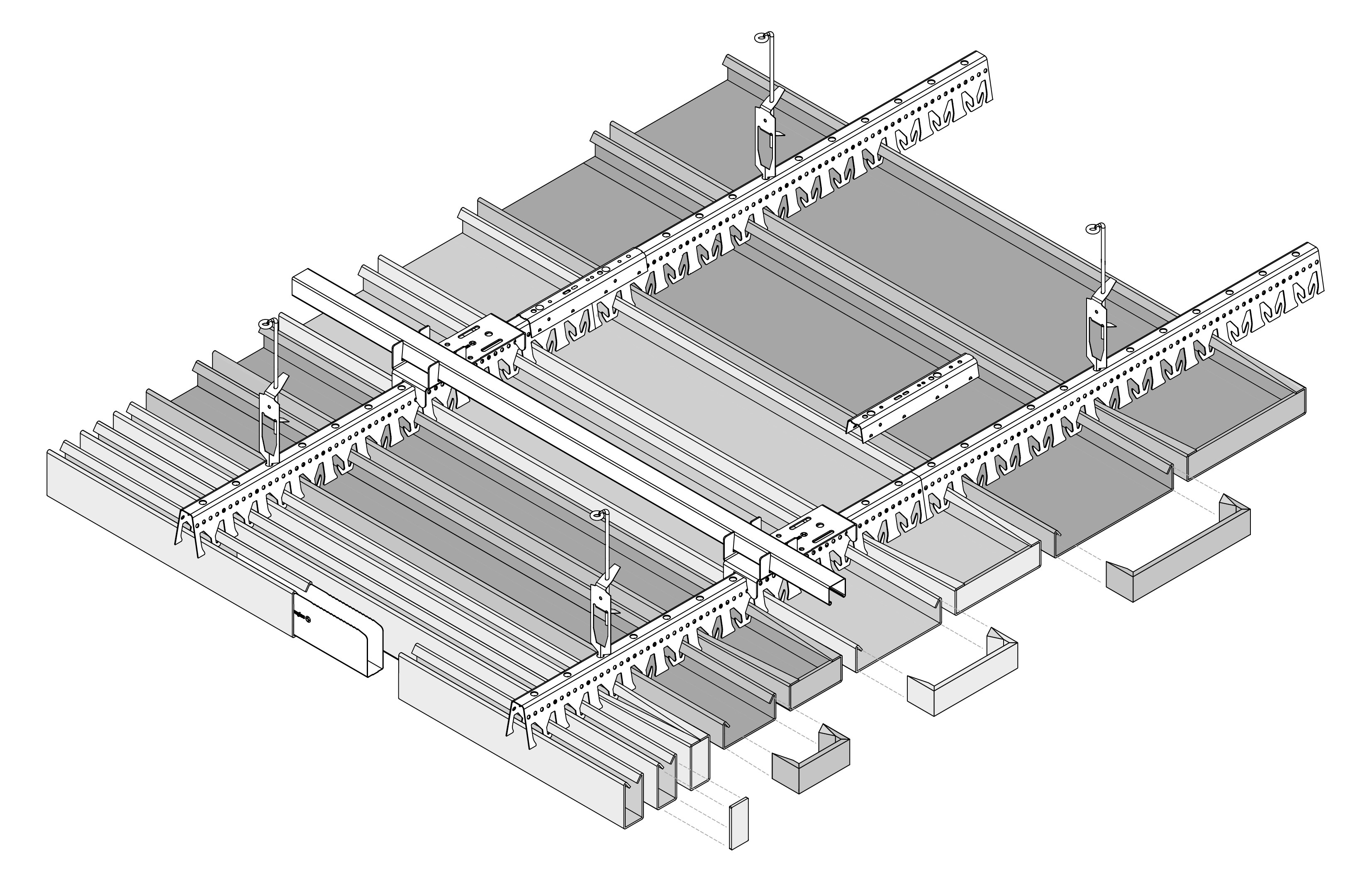 Características materiales

HeartFelt® Multipanel está fabricado a partir de fibras PES no tejidas y formadas térmicamente con juntas abiertas entre los paneles. Los paneles están disponibles con estas medidas: 30 x 60, 80 x 35, 130 x 35 y 180 x 35 mm, con una longitud máxima de 4000-6000 mm. Disponemos de los módulos siguientes: 50-200 mm, según el formato del panel.



Más características del producto

Puede encontrar más información en descargas, con datos, p. ej., sobre: sobretensión, dimensiones y peso máximos, así como los requisitos de los materiales por m².


Información acústica

Una acústica adecuada en la oficina, el colegio o un edificio público es importante para nuestro bienestar, dados los efectos que una mala acústica puede tener para la salud, la comunicación, la seguridad, la productividad y el aprendizaje. Los productos de techo de alta calidad acústica de Hunter Douglas son la mejor opción para un rendimiento excepcional en cuanto a acústica, comodidad y estética. Los valores de absorción (αw) de HeartFelt® Multipanel se aproximan a 0,70.




Más información sobre la acústica

Puede encontrar datos más detallados en las descargas