HeartFelt® lineair wandsysteem
Divisienaam: Hunter Douglas Architectural Belgium
Hartelijk dank voor uw informatie. Wij nemen zo spoedig mogelijk contact met u op.
Bij het opslaan van uw aanvraag is een probleem opgetreden. Probeer het opnieuw.
Please accept the Privacy Agreement.
Name, email, company, phone, location and at least one product selection are required.
HeartFelt® Wanden
Ons innovatieve HeartFelt® plafondsysteem is ook toepasbaar als wandsysteem: elke wand wordt een prachtig visueel en akoestisch oppervlak.



Algemene informatie
Waarom HeartFelt® Wanden?

Met het modulaire HeartFelt® plafond- en wandsysteem geeft Hunter Douglas architecten, installateurs en gebouweigenaren een geavanceeerd systeem in handen om de akoestiek in elke ruimte nauwgezet te regisseren. Doordat het plafondsysteem nu ook leverbaar is al wandsysteem, kan het plafond en de wand als één geheel worden gemaakt. Door verschillende leverbare kleuren en modules, zijn er veel designmogelijkheden en variaties mogelijk.
Eigenschappen


Hoge akoestische eigenschappen
Mogelijkheid plafond in wand door te laten lopen
Leverbaar in grijs- en aardetinen
Hoogte panelen 55 mm
Diverse modules leverbaar
Toepassing lockingstrip voor bevestiging panelen in standaarddragers
Toepassing

HeartFelt® is geschikt voor vele sectoren zoals; bedrijven, winkels, vrijetijdsfaciliteiten, openbare ruimten, de horeca, de gezondheidszorg, het onderwijs en woningen.

Voor al uw technische vragen en productmogelijkheden mbt brandstabiliteitseisen van toepassing voor de Belux projecten, neem contact op met ons verkoopkantoor.
Design %26 Inspiratie

HeartFelt®; ongekende akoestische en visuele eigenschappen en nu doorontwikkeld tot wandsysteem. Door te variëren in de afstand tussen de panelen en te combineren van het plafond en de wand, kan HeartFelt® een serieuze rol gaan spelen binnen het totale interieurdesign.

Grijstinten & aardetinten

De vilten plafond panelen zijn beschikbaar in vijf tinten grijs en vijf aardetinten. De exacte tint van de panelen wordt bepaald door de verhouding van witte en zwarte vezels in het basismateriaal.



Vijf grijstinten

WHITE 7593
LIGHT GREY 7596
MIDDLE GREY 7597
DARK GREY 7598
BLACK 7594

Aarde tinten

CREME 7575
LIGHT BROWN 7576
MEDIUM BROWN 7577
DARK BROWN 7578
UMBER 7579
Neem contact met ons voor uw specifieke wensen.

* Er kunnen kleurverschillen zijn m.b.t. de werkelijkheid t.o.v. een computer scherm


Materiaaleigenschappen

HeartFelt® is een lineair plafond- en wandsysteem gemaakt van niet-geweven, thermisch gevormde PES-vezels, met open voegen tussen de panelen. De panelen hebben een afmeting van 40 mm breed en 55 mm hoog en een maximale lengte van 6.000 mm. De volgende modules zijn beschikbaar: 50 - 200 mm met vergrotingen van steeds 10 mm.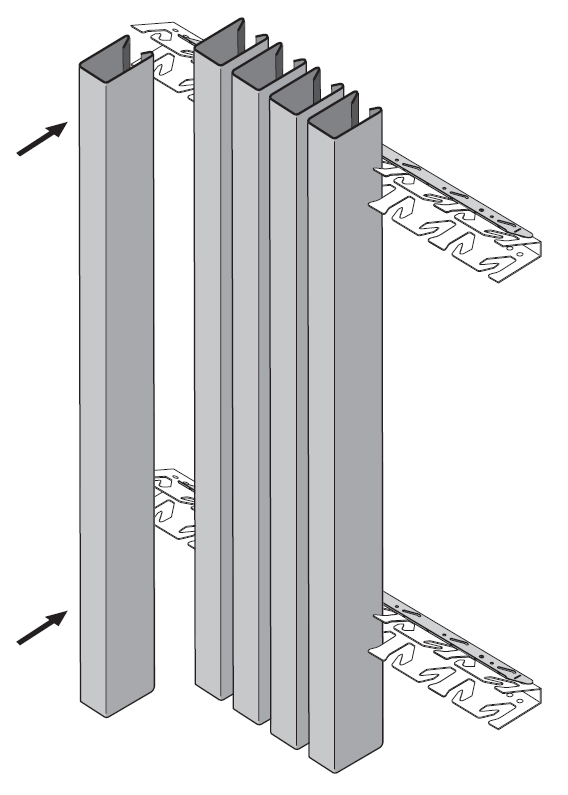 Meer informatie

Uitgebreidere informatie is onderstaand terug te vinden onder downloads.




Met de keuze om de beste akoestische prestaties en zachte esthetische uitstraling te creëren, hebben we de modulaire vilten wand panelen toegepast in het project Hasselt, België. Het wandsysteem is een verdere ontwikkeling van het bestaande HeartFelt®-systeem. In totaal zijn er 115000m2 latten geïnstalleerd.
Akoestische informatie

Het akoestisch comfort in een kantoor, school of openbaar gebouw is belangrijk voor ons welzijn aangezien een slechte akoestiek gevolgen kan hebben voor de gezondheid, communicatie, veiligheid, productiviteit en leerprestaties. De hoogwaardige akoestische plafondproducten van Hunter Douglas bieden de beste oplossing voor uitstekende akoestische prestaties, comfort en een esthetisch aanzicht.




Meer informatie over akoestiek

Uitgebreidere informatie is onderstaand terug te vinden onder Downloads.


Gezondheid en welzijn
Het assortiment plafondproducten van Hunter Douglas Architectural draagt bij aan duurzame gebouwen door middel van esthetische oplossingen die het comfort verbeteren en energie besparen. Het bevorderen van de gezondheid en het welzijn van de gebruikers is waarschijnlijk de belangrijkste functie van een gebouw. Onze zonweringoplossingen bevorderen het gebruik van gezond daglicht zonder vervelende verblinding of gebrek aan thermisch comfort. Onze akoestische plafonds spelen een centrale rol bij het realiseren van akoestisch comfort.
Verantwoorde materialen
Ecologisch verantwoorde materialen zijn essentieel voor een duurzaam gebouw. Onze strategie is erop gericht om materialen te selecteren die op zichzelf al goede ecologische eigenschappen hebben. Veel van onze producten zijn gemaakt van aluminum dat in onze eigen smelterij wordt geproduceerd. Wij hebben onze processen geoptimaliseerd om tot 99% gerecycled materiaal te gebruiken om de juiste legering voor onze producten te produceren. Ons hout is FSC-gecertificeerd en wij omarmen het cradle-to-cradleprincipe in onze productontwikkeling.
Energiebesparing
Verlaging van het energieverbruik van het volledige pand is cruciaal om opwarming van de aarde tegen te gaan. De meeste moderne kantoorpanden verbruiken meer energie voor koelen dan voor verwarmen. Een effectief beheer van de zonne-energie die door het transparante deel van de gevel heen dringt, is een belangrijke strategie bij het voorkomen van oververhitting in zowel oude and nieuwe gebouwen. Onze hoogwaardige zonweringoplossingen bieden aanzienlijke energiebesparingen, terwijl ze tevens gezondheid en welzijn bevorderen.
Maatschappelijk verantwoord ondernemen
'Keen on Green' is een belangrijk bedrijfsbreed initiatief om ons energieverbruik, waterverbruik en onze totale CO2-voetafdruk te verlagen. We omarmen het ISO 14001-model voor actief beheer van onze 'Keen on Green'-doelstellingen. Hunter Douglas en zijn medewerkers leveren een actieve bijdrage aan de gemeenschappen waarin we wonen en werken, evenals gemeenschappen op een meer wereldwijde schaal. Zakendoen draait om mensen. We zijn trots op ons wereldwijde netwerk van ervaren, intelligente, gepassioneerde en creatieve mensen die er bewust voor hebben gekozen om bij Hunter Douglas te werken.