HEARTFELT® | MODUŁOWY SUFIT FILCOWY
Nazwa oddziału: Hunter Douglas Polska Sp. z o.o.
Dziękujemy za informacje. Wkrótce się z Tobą skontaktujemy.
Wystąpił problem przy próbie zapisu Twojej prośby, spróbuj ponownie.
Please accept the Privacy Agreement.
Imię, email, firma, telefon; konieczne jest wybranie lokalizacji i przynajmniej jednego produktu
HEARTFELT® | MODUŁOWY SUFIT FILCOWY
Firma Hunter Douglas Architectural stworzyła sufit, który trzeba było w końcu zrobić: HeartFelt®. Modularny sufit filcowy o niewiarygodnych właściwościach akustycznych i oryginalnym wyglądzie. Rozwiązanie dyktowane ekologią, które cieszy oczy i uszy.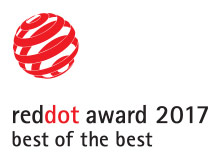 Informacje ogólne
Dlaczego HeartFelt®?

HeartFelt® to innowacyjny i opatentowany produkt, który każdy sufit zamieni w wizualny i dźwiękowy plac zabaw.Liniowe panele sufitowe HeartFelt® są dostępne w formie paneli okrągłych i skrzynkowych i można je łatwo mocować do specjalnie zaprojektowanych szyn nośnych.
Oprócz paneli skrzynkowych o wysokości 55 mm, panele w odcieniach szarości są także dostępne w wariancie skrzynkowym o wysokości 80 mm i 105 mm oraz w wariancie okrągłym o wysokości 64 mm.
Charakterystyka


Znakomite właściwości akustyczne
Siedem odcieni szarości oraz paleta pięciu kolorów ziemi tworzą ciepłą atmosferę
Łatwy montaż i niskie ryzyko uszkodzenia
Nadaje się w 100% do recyklingu lub łatwego ponownego użycia
Cradle to Cradle Certified™ Bronze (Cradle to Cradle Certified™ is a certification mark licensed by the Cradle to Cradle Products Innovation Institute).
Łatwe w utrzymaniu: odporne na kurz i zabrudzenie
Zastosowanie

Panele sufitowe HeartFelt® nadają się do większości budynków w sektorach: biznes, handel, rekreacja, usługi publiczne, hotelarstwo, edukacja, służba zdrowia i budynki mieszkalne.
Skontaktuj się z nami, aby przedstawić swoje wymagania.
Wzornictwo i inspiracje
Systemy sufitowe HeartFelt® powstały w wyniku inspiracji filcem stanowiącym intrygujący materiał na ubrania, meble i akcesoria galanteryjne; za sprawą tego produktu firma Hunter Douglas dostarcza architektom, monterom i właścicielom budynków zaawansowany system, który pozwala stworzyć właściwy nastrój i precyzyjnie kontrolować warunki akustyczne w każdym pomieszczeniu.





Odcienie szarości & paleta kolorów Ziemi

Linie filcowe są dostępne w pięciu odcieniach szarości i pięciu kolorach ziemi. Odcienie są wynikiem zastosowania właściwej zawartości białych i czarnych włókien w materiale podstawowym




Odcienie szarości

WHITE 7593
LIGHT GREY 7596
MIDDLE GREY 7597
DARK GREY 7598
BLACK 7594

paleta kolorów Ziemi (40HL55)

CREME 7575
LIGHT BROWN 7576
MEDIUM BROWN 7577
DARK BROWN 7578
UMBER 7579
Jeśli potrzebujesz innego koloru, skontaktuj się z nami.

* Mogą wystąpić niewielkie różnice w kolorze w stosunku do rzeczywistych wzorników.

Charakterystyka materia?u

HeartFelt® to liniowy system sufitowy wykonany z nietkanych, formowanych termicznie w?ókien PES z otwartymi przerwami mi?dzy panelami. Panele skrzynkowe s? dost?pne w wysoko?ciach 55 mm, 80 mm i 105 mm. Dost?pne s? nast?puj?ce modu?y: 50 – 200 mm w przeskokach co 10 mm.

Za?lepka

Panele Heartfelt® mog? by? zako?czone za?lepk?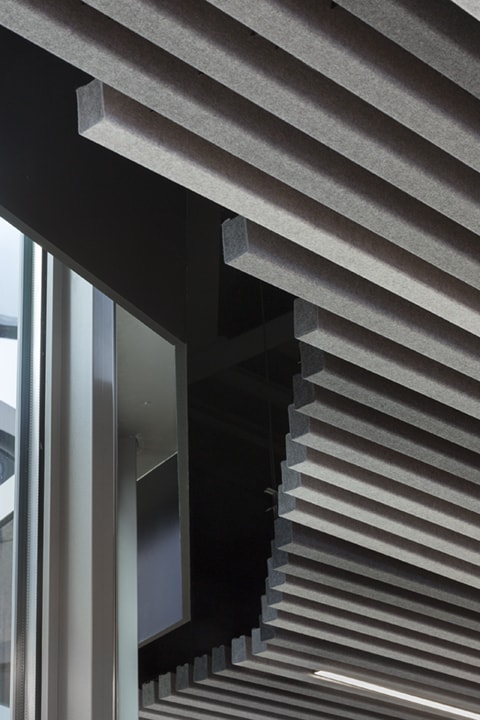 Dodatkowe informacje o produkcie

Wi?cej szczegó?owych informacji mo?na znale?? poni?ej w cz??ci Pliki do pobrania. Podano tam mi?dzy innymi: maksymalne rozpi?to?ci, wymiary i wag? oraz wymagania materia?owe na m2


Właściwości akustyczne

Komfort akustyczny w biurze, szkole czy budynku użyteczności publicznej wpływa na nasze samopoczucie, a niski poziom komfortu akustycznego może negatywnie oddziaływać na zdrowie, komunikację, bezpieczeństwo, wydajność pracy i naukę. Dzięki swoim znakomitym parametrom sufity Hunter Douglas stanowią optymalne rozwiązanie pod względem akustyki, komfortu i estetyki. Dzięki panelom HeartFelt® możliwe jest osiągnięcie wskaźnika pochłaniania dźwięku (αw) od 0,45 (moduł 100) do 0,70 (moduł 50).




Dodatkowe informacje na temat akustyki

Więcej informacji na temat właściwości akustycznych można znaleźć poniżej w części Pliki do pobrania.


Zdrowie i dobre samopoczucie
Linia sufitów Hunter Douglas Architectural spełnia wymogi ekologicznego budownictwa poprzez estetyczne rozwiązania, które poprawiają komfort i pozwalają oszczędzać energię. Najważniejszą funkcją budynku jest niewątpliwie zapewnienie komfortu i dobrego samopoczucia osobom w nim przebywających. Nasze osłony przeciwsłoneczne utrzymują zdrowy poziom nasłonecznienia, eliminując negatywne skutki rażącego światła i dyskomfort termiczny. Nasze sufity akustyczne spełniają kluczową rolę w zapewnianiu komfortu akustycznego.
Ekologiczne materiały
Stosowanie ekologicznych materiałów to podstawowy warunek powstania zdrowego budynku. Nasza strategia zakłada wybór materiałów, posiadających dobre właściwości ekologiczne. Wiele produktów wykonujemy z aluminium wytapianego w naszych własnych piecach. Zoptymalizowaliśmy proces tak, by 99% materiału wykorzystywanego w naszych stopach nadawało się do odzysku. Nasze drewno posiada certyfikat FSC, i dodatkowo jest kwalifikowane Cradle to Cradle co potwierdza, że jest kontrolowane na wszystkich etapach rozwoju.
Oszczędność energii
Ograniczenie zużycia energii w budynkach to klucz do powstrzymania zjawiska globalnego ocieplenia. Większość nowoczesnych biurowców zużywa więcej energii na chłodzenie niż na ogrzewanie. Efektywne zarządzanie energią słoneczną, która przenika przez przezroczyste części elewacji, to podstawowy sposób zapobiegania przegrzewaniu się budynków zarówno tych nowych, jak i starych. Nasze wydajne osłony przeciwsłoneczne przynoszą znaczne oszczędności energii, sprzyjając zarazem zdrowiu i dobremu samopoczuciu.
Odpowiedzialność społeczna biznesu
Nasza firma podjęła ważną proekologiczną inicjatywę Keen on Green, której celem jest ograniczenie zużycia energii i wody oraz zmniejszenie ogólnego śladu węglowego. Wdrożyliśmy normy ISO 14001, aby móc aktywnie realizować cele tej inicjatywy. Firma Hunter Douglas i jej pracownicy wspierają społeczności, wśród których żyjemy i pracujemy, oraz szeroko pojęte społeczności globalne. Biznes to ludzie. Szczycimy się naszą siecią doświadczonych, inteligentnych, zaangażowanych i kreatywnych pracowników, którzy świadomie wybrali firmę Hunter Douglas jako swojego pracodawcę.