Name der Abteilung: Hunter Douglas Switzerland
Herzlichen Dank für Ihre Angaben. Wir werden uns in Kürze bei Ihnen melden.
Es gab ein Problem bei der Speicherung Ihrer Anfrage. Bitte versuchen Sie es erneut.
Please accept the Privacy Agreement.
1. Name, E-Mail-Adresse, Firma, Telefonnummer, Anschrift und mindestens eine Produktauswahl wird benötigt.
BXD - Multipaneeldeckensystem
Kombinieren Sie die verschiedenen Deckenpaneelsysteme B, BD und das neue BXD durch die Auswahl verschiedener Breiten. Experimentieren Sie mit den perforierten Paneelen für eine optimale Akustiksteuerung und ein angenehmeres Innenambiente. Zur Auswahl stehen acht verschiedene Paneele, die für eine einfache Anbringung alle auf ein und derselben Tragschiene kombiniert werden können.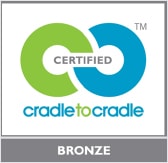 Allgemeine Informationen
Warum BXD?


Hauptmerkmal dieses Systems sind die unbegrenzten Kombinationsmöglichkeiten mit bis zu acht verschiedenen Paneelen mit unterschiedlichen Tiefen und Breiten durch den Einsatz von Box (B), Deep Box (BD) und Extra Deep Box (BXD) Paneelen in einer Decke.
Eigenschaften


Die Kombination aus schmalen und breiteren Paneelen auf einer Tragschiene sorgt für eine Vielfalt an dimensionalen Effekten
Optimale Akustikregulierung
Paneele sind in beliebigen Längen bis zu 6000 mm (standardmässig) lieferbar
Paneele in Kombination mit Füllprofilen sorgen für ein visuell geschlossenes Deckenbild
Gebogene oder radiale Designs sind ebenfalls möglich, bitte wenden Sie sich für weitere Informationen an unser Verkaufsbüro
Gefertigt aus einer speziellen Aluminiumlegierung mit bis zu 92 % recycelten Inhaltsstoffen
Cradle to Cradle Certified™ Bronze (Cradle to Cradle Certified™ is a certification mark licensed by the Cradle to Cradle Products Innovation Institute).


Anwendung

Die lineare offene BXD-Multipaneeldecke eignet sich für alle Gebäudebereiche: Firmengebäude, Beförderungsgebäude (Flughäfen, U-Bahn-Stationen, Bushaltestellen und Bahnhöfe), Einzelhandel, Freizeiteinrichtungen, öffentliche Gebäude, Hotels und Gaststätten, Gesundheitswesen, Bildungseinrichtungen und Wohngebäude.

Bitte kontaktieren Sie uns, um Ihre Wünsche mit uns zu besprechen.
Design & Inspiration

Die BXD-Deckenpaneele (Höhe: 64 mm) sind in drei Breiten erhältlich: 30, 80 und 130 mm. Sie können in Kombination mit den B-Paneelen (Höhe: 15 mm) und BD-Paneelen (Höhe: 39 mm) aus dem Hunter Douglas Multipaneeldeckenprogramm eingesetzt werden. Mit dieser Kombination aus Deckenlösungen können höchst funktionale und wunderschöne dreidimensionale Designs geschaffen werden. Die 20 mm-Fugen können offen gelassen oder geschlossen werden. Ausserdem kann unsere spezielle Luxalon® Light Lines-Beleuchtungslösung integriert werden, um zusätzliche Funktionalität und dimensionale Eigenschaften und damit ein noch schöneres Deckenbild zu schaffen. Mit der grossen Bandbreite an verfügbaren Farben sind Ihrer Fantasie bei der Gestaltung von Decken keine Grenzen gesetzt.
Das Sortiment von Hunter Douglas an gebogenen Metalldecken ist in verschiedenen Standardfarben erhältlich, die sich für die meisten Anwendungen eignen. Weitere Informationen zu den für bestimmte Projekte verfügbaren Deckentypen, Ausführungen und Farbpaletten erhalten Sie von unserem Verkaufsbüro.
Materialeigenschaften

Neue, extra tiefe Akustikdeckenpaneele mit herausragender Schallabsorption und ausgezeichneten Gestaltungsmöglichkeiten.

Der robuste Look des BXD-Multipaneeldeckensystems passt perfekt zu weiten, offenen Räumen mit hohem Schallpegel. Sie sind die ideale Wahl für Umgebungen wie etwa Flughäfen, Einkaufszentren oder Konferenzsäle. Dank ihrer exzellenten Lärmschutzeigenschaften verwandeln BXD-Multipaneeldecken laute Umgebungen in Räume mit akustisch angenehmer Atmosphäre. Darüber hinaus überzeugt das Luxalon® BXD-Deckenpaneelsystem mit seinem einzigartigen Design, das mit höherer Wahrscheinlichkeit in das ursprüngliche Gebäudedesign integriert werden kann.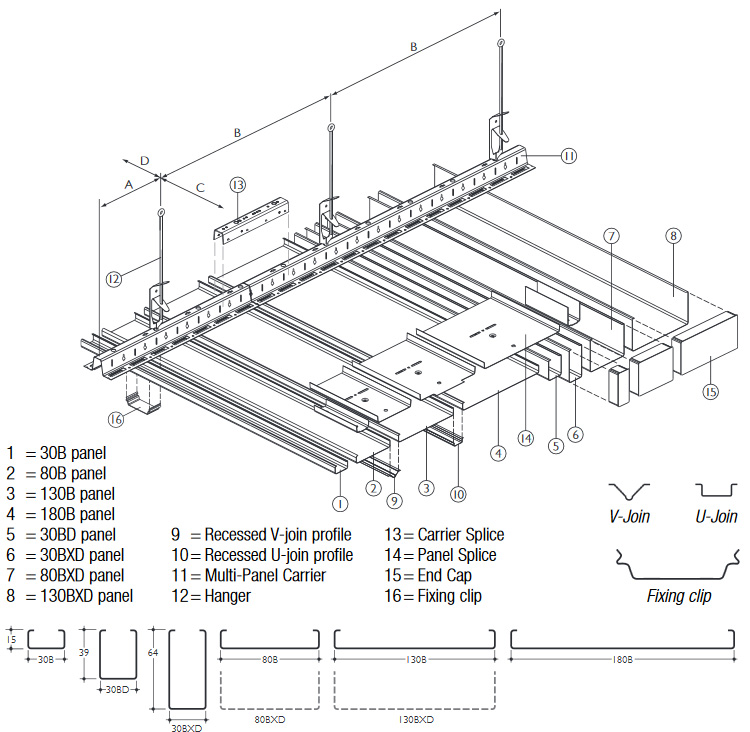 Weitere Produktinformationen

Detailliertere Angaben finden Sie im Download-Bereich weiter unten. Hier finden Sie Informationen zu den Themen: Maximale Spannweiten, Abmessungen und Gewichte und Materialverbrauch pro m².
Akustische Informationen

Die Akustik in Büroräumen oder in öffentlichen Einrichtungen und Schulgebäuden trägt zu unserem Wohlbefinden bei, da eine minderwertige Akustikleistung unsere Gesundheit, Kommunikation, Sicherheit, Produktivität und unser Lernvermögen beeinträchtigen kann. Die leistungsstarken Akustikdeckenprodukte von Hunter Douglas sind die beste Lösung für eine herausragende Akustikleistung, einen ausgezeichneten Komfort und eine optisch ansprechende Umgebung. Mit dem Multipaneelsystem Luxalon BXD kann je nach Decke und Paneelkonfiguration ein Schallabsorptionswert (αw) von 0,75 erzielt werden.




Weitere Informationen zur Akustik

Weitere akustische Informationen finden Sie im Download-Bereich weiter unten.


Gesundheit und Wohlbefinden
Das Decken-Portfolio von Hunter Douglas Architectural leistet einen Beitrag zur nachhaltigen Bauweise: hochästhetische Lösungen, die Energie sparen und Ihren Komfort optimieren. Die wohl wichtigste Funktion eines jeden Gebäudes ist es, die Gesundheit und das Wohlbefinden seiner Bewohner zu fördern. Unsere Beschattungslösungen lassen gesundes Tageslicht herein, verhindern jedoch Blendeffekte und Temperaturspitzen. Unsere Akustik-Decken sind ein Kernelement bei der Schaffung einer komfortablen Geräuschumgebung.
Nachhaltige Materialien
Umweltgerechte Materialien sind der Schlüssel zu einer nachhaltigen Bauweise. Unser Grundsatz ist es, von Beginn an nur Materialien mit umweltfreundlichen Eigenschaften zu verwenden. Viele unserer Produkte bestehen aus Aluminium, das in unseren hauseigenen Schmelzöfen hergestellt wurde. Wir haben unsere Prozesse so weit optimiert, dass wir bis zu 99 % recycelte Inhaltsstoffe verwenden und genau die passende Legierung für unsere Produkte herstellen können. Unser Holz ist FSC-zertifiziert, und bei unserer Produktentwicklung befolgen wir das "Cradle to Cradle"-Prinzip ("von der Wiege zur Wiege").
Energieeinsparungen
Um die globale Erwärmung wirksam zu bekämpfen, muss der Energieverbrauch im Gebäudebereich nachhaltig gesenkt werden. Die meisten modernen Bürogebäude verbrauchen mehr Energie für die Kühlung bzw. Klimatisierung als für das Heizen. Eine höchst erfolgreiche Strategie zur Vermeidung übermäßig hoher Temperaturen in Alt- und Neubauten: Sonnenenergie, die durch transparente Fassadenkomponenten eines Gebäudes in dessen Innenbereich gelangt, wird effizient weitergeleitet. Unsere überlegenen Beschattungslösungen ermöglichen deutliche Energieeinsparungen und fördern gleichzeitig Gesundheit und Wohlbefinden.
Soziale Verantwortung
"Keen on Green" ist unsere unternehmensweite Initiative zur Verringerung des Energie- und Wasserverbrauches sowie zur Verbesserung unserer allgemeinen Kohlendioxyd-Bilanz. Wir befolgen die ISO-14001-Grundsätze, um unsere unsere "Keen on Green"-Zielsetzungen aktiv umzusetzen. Hunter Douglas und seine Beschäftigten leisten einen aktiven Beitrag zur Unterstützung der Gemeinden, in denen wir leben und arbeiten – doch wir engagieren uns auch auf globaler Ebene. Ein Unternehmen besteht aus Menschen. Wir sind stolz auf unser weltweites Netzwerk an erfahrenen, intelligenten, passionierten und kreativen Mitarbeitern, die Hunter Douglas bewusst als ihren Arbeitgeber ausgewählt haben.
| Name | Download |
| --- | --- |
| Broschüre Umwelt Produktdeklaration Metalldeckensystem aus Aluminium DE | PDF |
| Broschüre Umwelt Produktdeklaration Metalldeckensysteme aus Stahl DE | PDF |
| Colour Overview | PDF |
| Commercial Brochure Metal Linear Ceilings | PDF |
| Commercial Ceilings & Walls Product Guide 2022/2023 | PDF |
| Folder Luxalon Betonkernaktivierung Acoustic+ | PDF |
| Folder Multi-Panel BXD Deckensysteme | PDF |