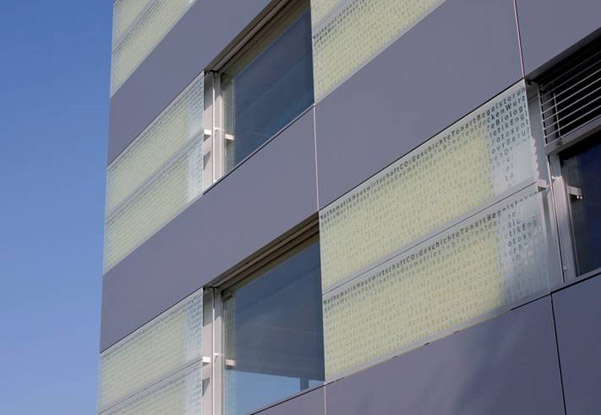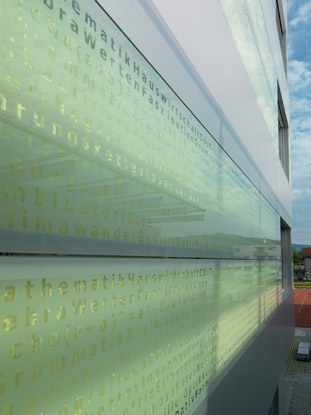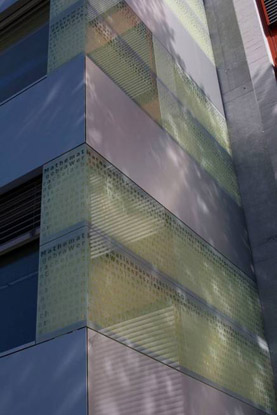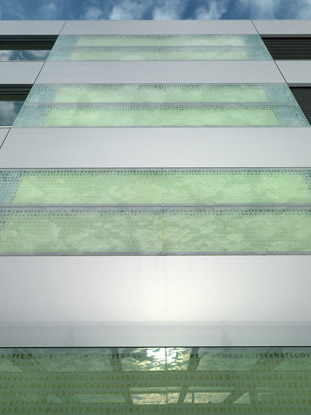 MPS Siebnen
Location:
Siebnen, Schweiz
Architect/Specifier:
Staehli AG Architekten and Honeck & Ziltener AG, Lachen
Überfüllte Schulen sind ein zweischneidiges Schwert: Sie bedeuten mehr wissenshungrige Kinder in einer hektischen, wachsenden Gemeinde, schaffen aber das Bedürfnis nach schnellem Ausbau der Bildungseinrichtungen um sowohl Lernenden als auch Lehrenden Platz zu bieten. Das war der Fall bei der MPS Siebnen, einer Mittelpunktschule (oder Mittelschule) in Siebnen, Schweiz. Die Schule setzte sich mit dem schweizerischen Architekturbüro Staehli Architekten und Honeck & Ziltener AG, Lachen, sowie dem regionalen Büro der Hunter Douglas zusammen, mit dem Ziel, eine innovative Vergrösserung mit einer einzigartigen, ausdrucksvollen Fassade zu schaffen.

Als Image der Schule ist die MPS Siebnen stolz darauf, moderne Ideen mit traditionellen zu vermischen. Das Team besteht aus einer ausgewogenen Mischung von reifen, erfahrenen Erziehern und jüngeren Lehrern mit innovativen Ideen über die Lehre. Die Rektorin, Sidonia Brauchi, sagt, die Schule bietet entspanntes, personalisiertes Lernen, passend zu ihrem ländlichen Umfeld. Ländlich – aber schon mit einem anspruchsvollen Ansatz und Curriculum, das ihre Nähe zur Stadt Zürich widerspiegelt.

Mit Designideen, wie die Modernität und den Charme einer Kleinstadt zu vermischen, legten die Architekten aus dem nahen Lachen unter der Leitung von Michael Staehli ein modernes Fassadensystem fest, welches das natürliche Sonnenlicht in Gebäudeinnern auf ein Höchstmass bringt. Gemäss dem Designteam der Staehli AG lässt das QuadroClad System von Hunter Douglas horizontale Elemente von Aluminiumpaneelen und vertikale Erweiterungen von lichtdurchlässigen Glasflächen mit Serigrafie einfliessen. Die Architekten entwarfen die bedruckten Glaspaneele spezifisch, Hunter Douglas wurde in das QuadroClad Fassaden- und Backup-System involviert. Das Quadro-System war nicht nur kostengünstig, es hatte auch eine breit gefächerte Palette von Paneelformen, Farben und Grössen, was der Staehli AG eine maximale Bewegungsfreiheit gab.
Name der Abteilung: Hunter Douglas Switzerland
Herzlichen Dank für Ihre Angaben. Wir werden uns in Kürze bei Ihnen melden.
Es gab ein Problem bei der Speicherung Ihrer Anfrage. Bitte versuchen Sie es erneut.
Please accept the Privacy Agreement.
1. Name, E-Mail-Adresse, Firma, Telefonnummer, Anschrift und mindestens eine Produktauswahl wird benötigt.