Name der Abteilung: Hunter Douglas Switzerland
Herzlichen Dank für Ihre Angaben. Wir werden uns in Kürze bei Ihnen melden.
Es gab ein Problem bei der Speicherung Ihrer Anfrage. Bitte versuchen Sie es erneut.
Please accept the Privacy Agreement.
1. Name, E-Mail-Adresse, Firma, Telefonnummer, Anschrift und mindestens eine Produktauswahl wird benötigt.
Lineare Wandverkleidung aus Massivholz
Das Design einer Wand mit vollständiger Gestaltungsfreiheit umsetzen - das sollte mit der linearen Wandverkleidung aus Massivholz von Hunter Douglas kein Problem sein. Bei dieser Wandverkleidung handelt es sich um eine umweltfreundliche Lösung aus Holz in seiner natürlichsten Form. Es steht eine breite Palette verschiedener Holzsorten zur Verfügung, die alle ihre ganz individuellen natürlichen Eigenschaften aufweisen. Durch die Kombination verschiedener linearer Wandpaneele mit unterschiedlichen Breiten kann ein einzigartiger Look geschaffen werden. Was die Montage angeht, erfüllt dieses lineare Wandverkleidungssystem sowohl die Anforderungen des Designers als auch des Monteurs.
Allgemeine Information
Warum eine lineare Wandverkleidung aus Massivholz?


Wegen ihrer natürlichen Schönheit, ihrer ausgezeichneten Akustikleistung und um eine natürliche Umgebung zu schaffen. Indem Sie in Ihren Architekturprojekten lineare Holzwände mit anderen Oberflächentexturen, wie Beton oder Filz kombinieren, erreichen Sie eine verbesserte ästhetische Wahrnehmung der Innenarchitektur. Diese Systeme erlauben eine schnelle und einfache Montage. Sie sind dank des modulares Konzepts an jedes Budget anpassbar und eignen sich sehr gut für den Fertigbau.
Eigenschaften


Umweltfreundlich. Holz ist das einzige Baumaterial, das 100% CO2-neutral und vollständig recycelbar ist.
Diese Systeme erlauben eine schnelle und einfache Montage
Hervorragende Akustikleistung
Gemäß EN 13501-1 feuerhemmend behandelt
Verwendung von zertifizierten und konservierten Materialien
Dank des modularen Konzepts an jedes Budget anpassbar und sehr gut für den Fertigbau geeignet
Cradle to Cradle Certified™ Silver (Cradle to Cradle Certified™ is a certification mark licensed by the Cradle to Cradle Products Innovation Institute).
Anwendung


Die lineare Wandverkleidung aus Massivholz eignet sich für den Einsatz in allen denkbaren Gebäuden und Nutzräumen: Einzelhandel, Freizeiteinrichtungen, öffentliche Räumlichkeiten, Hotels und Gaststätten, Gesundheitswesen, Firmengebäude und Beförderungsgebäude (Flughäfen, Bahnhöfe für U-Bahn, Bus oder Eisenbahn), Wohnflächen oder Bildungseinrichtungen.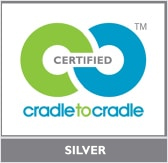 Die Kraft der Natur
Holz ist ein Naturprodukt und seine Vielfalt stellt eines der attraktivsten Merkmale von Holzprodukten dar. Die industrielle Holzverarbeitung hat nur sehr geringe Auswirkungen auf die Umwelt und das Holz selbst speichert CO2. Die Natur strebt nach Einfachheit - die Schönheit davon spiegelt sich in unserem linearen Wandverkleidungssystem aus Massivholz wieder.
Holzarten für die Wandverkleidung
Holzarten für die Wandverkleidung
Es gibt rund 20 verschiedene Arten von Massivholz. Jede Holzart hat ihre ganz individuellen Eigenschaften, wie Farbe, Maserung, Struktur, Astlöcher und Größentoleranz. Die Holzlatten können eine gehobelte, fein gesägte oder grob gesägte Oberfläche haben. Andere Holzarten sind auf Anfrage erhältlich.
| | | | |
| --- | --- | --- | --- |
| Yellow Poplar | African Ayous | Yellow Pine | European Pine |
| Accoya | Siberian Larch | American White Oak | American Ash |
| European Oak | American Red Oak | Cherry | Oregon Pine |
| Jatoba | Teak | Cambara | Merbau |
| Mahogany | Western Red Cedar | American Walnut | Wenge |
Oberflächenausführung
Holz ist Holz, ein Naturprodukt, das aber mit transparenter Versiegelung veredelt werden kann. Es wird auch eine breite Auswahl an Farben und Beizen angeboten, um dem Erscheinungsbild der Wand eine zusätzliche Dimension zu verleihen.
Systemeigenschaften
Die Latten des linearen Wandverkleidungssystems aus Massivholz können mit einer Breite von mindestens 63 mm bis maximal 140 mm hergestellt werden. Eine vollständige Demontage dieses Wandsystems ist möglich. Die minimale Spaltweite beträgt dann 12 mm. Die Latten für das System mit festen Maßen können mit einer Breite von maximal 185 mm und einer Stärke von mindestens 15 mm geliefert werden. Dank des optimal durchdachten Befestigungssystems können unterschiedliche Lattenbreiten und -stärken oder Spaltweiten in einem gemeinsamen System kombiniert werden.


Brandschutz
Die Feuerhemmung ist ein wichtiger Faktor bei jedem Einsatz von Holz. Um die Brandschutzbestimmungen einzuhalten, werden die Systeme von Hunter Douglas, falls erforderlich, feuerhemmend behandelt. Dies erfolgt anhand eines Vakuum- und Druckverfahrens, bei dem das Holz mit einem Flammschutzmittel imprägniert wird.
Mit dieser Behandlung garantieren wir, dass die als Wandverkleidung/-oberfläche verwendeten Latten und Paneele der europäischen Norm EN 13501-1 entsprechen. Dieser Behandlungsprozess wird gemäß den KOMO-Richtlinien durchgeführt und unterliegt regelmäßigen Prüfungen durch die SKH (Stiftung Keuringsbureau Hout, in deutsch: Gütestelle Holz), um die erforderliche CE-Kennzeichnung zu erhalten.
Wand-Rastersystem
Das lineare Wandverkleidungssystem aus Massivholz wurde mit dem Ziel entwickelt, eine natürliche und nach Maß gefertigte Lösung für Wände zu schaffen. Das Aluminium-SLR-Profil in Kombination mit den vormontierten Clips garantiert eine leichte Montage sowohl in horizontaler oder als auch vertikaler Ausrichtung.


Weitere Produktdaten
Detailliertere Informationen finden Sie weiter unten im Downloadbereich.
Akustikleistung
Die Akustik eines Büros, einer Schule oder eines öffentlichen Gebäudes trägt zu unserem Wohlbefinden bei, da sich eine vorteilhafte Akustik positiv auf Gesundheit, Kommunikation, Sicherheit, Produktivität und Lernvermögen auswirken kann. Die lineare Wandverkleidung aus Holz stellt die optimale Lösung für eine hervorragende Akustik dar und sorgt für ein angenehmes Ambiente, ohne dabei die Ästhetik zu vernachlässigen. Mit dem linearen Wandverkleidungssystem aus Massivholz kann ein Schallabsorptionsgrad Alpha-w zwischen 0,55 und 0,85 erreicht werden, je nach Breite der Paneele und der Spalten.