Name der Abteilung: Hunter Douglas Architektur-Systeme
Internet: www.hd-as.de
Adresse: Erich-Ollenhauer-Str. 7 Düsseldorf D-40595 Deutschland
Telefonnummer: (+49) 0800 - 88 000 03
Fax: (+49) 0211 - 97 086 20
Kontakt: Kontakt
Name der Abteilung: Herr Marco Moryson
Objektberater Nord- und Ostdeutchland
Internet: www.hd-as.de
Adresse: Deutschland
Telefonnummer: 0172 - 81 51 802
Fax: 0211 - 970 86 20
Kontakt: Kontakt
Name der Abteilung: Herr Jörg Wöllner
Objektberater Süddeutschland
Internet: www.hd-as.de
Adresse: Deutschland
Telefonnummer: 0172-2905229.
Fax: +49 (0)211 9708620
Kontakt: Kontakt
Herzlichen Dank für Ihre Angaben. Wir werden uns in Kürze bei Ihnen melden.
Es gab ein Problem bei der Speicherung Ihrer Anfrage. Bitte versuchen Sie es erneut.
Please accept the Privacy Agreement.
1. Name, E-Mail-Adresse, Firma, Telefonnummer, Anschrift und mindestens eine Produktauswahl wird benötigt.
MASSIVHOLZ-RASTERSYSTEM FÜR WÄNDE
Lernen Sie unser Grill-Rastersystem aus Massivholz zur Wandverkleidung kennen - ein umweltfreundliches, natürliches Holzprodukt und das einzige Baumaterial, das 100% CO2-neutral und vollständig recycelbar ist. Wir arbeiten ausschließlich mit Massivholz, das ganz individuelle Eigenschaften wie Farbe, Maserung, Struktur, Astlöcher und Größentoleranz aufweist. Das Rastersystem aus Massivholz eignet sich insbesondere für Innenwände. Falls allerdings ein großer Überhang vorhanden ist, kann das Rastersystem auch im Außenbereich verwendet werden.
Allgemeine Informationen
Warum eine Raster-Wandverkleidung aus Massivholz?

Wenn Sie das perfekte Design mit einer Raster-Wandverkleidung vereinen, hat Ihr Projekt maximale Erfolgschancen und ist eine ästhetische Inspiration für jeden Architekten. Unsere Rasterwand ist eine Wand aus Naturmaterial mit hohen Schalldämmwerten, einfacher Montage und ausgezeichneten Brandschutzeigenschaften. Eine Grill-Raster-Holzwand passt in Kombination mit anderen Materialien in fast jedes Projekt und ist ein vielfach bewährtes Produkt!
Eigenschaften


Hervorragende Akustikleistung
Gemäß EN 13501-1 feuerhemmend behandelt.
Eine vollständig natürliche und nachhaltige Lösung für Decken und Wände aus Holz mit FSC/PEFC-Zertifizierung
Projekte werden technisch begleitet und ausgearbeitet, damit perfekte Passgenauigkeit vor Ort erreicht wird
Umweltfreundlich. Holz ist das einzige Baumaterial, das 100% CO2-neutral und vollständig recycelbar ist.
Cradle to Cradle Certified™ Silver (Cradle to Cradle Certified™ is a certification mark licensed by the Cradle to Cradle Products Innovation Institute).
Anwendung

Die Raster-Wandverkleidung aus Massivholz eignet sich für den Einsatz in allen denkbaren Gebäuden und Nutzräumen: Einzelhandel, Freizeiteinrichtungen, öffentliche Räumlichkeiten, Hotels und Gaststätten, Gesundheitswesen, Firmengebäude und Beförderungsgebäude (Flughäfen, Bahnhöfe für U-Bahn, Bus oder Eisenbahn), Wohnflächen oder Bildungseinrichtungen.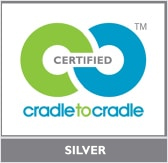 Die Kraft der Natur
Die Kraft der Natur
Holz ist ein Naturprodukt, das viele Jahre hält und sehr robust ist. Die industrielle Holzverarbeitung hat nur sehr geringe Auswirkungen auf die Umwelt und das Holz selbst speichert CO2. Es können daher umweltfreundliche, gesundheitsverträgliche und nachhaltige Produkte erzeugt werden. Mit einer Holzwand haben Sie ein Stück Natur auch in Innenbereichen.
Holzarten und Ausführungen
Wood Wall Species
Die Holzwand kann eine gehobelte, fein gesägte oder grob gesägte Oberfläche haben. Dies hängt von der optimalen Ausführung oder dem Auftrag des Kunden ab, wobei wir stets dafür beratend zur Seite stehen. Unser Holzportfolio umfasst rund 20 verschiedene Arten, die alle ihre ganz individuellen natürlichen Eigenschaften aufweisen.
Die Holzpaneele werden standardmäßig mit einer hochwertigen Lackbeschichtung versehen, um das Holz vor Staub, Feuchtigkeit und Schmutz zu schützen. Falls Sie eine andere Holzart wünschen, nehmen Sie bitte Kontakt mit uns auf.
| | | | |
| --- | --- | --- | --- |
| Yellow Poplar | African Ayous | Yellow Pine | European Pine |
| Accoya | Siberian Larch | American White Oak | American Ash |
| European Oak | American Red Oak | Cherry | Oregon Pine |
| Jatoba | Teak | Cambara | Merbau |
| Mahogany | Western Red Cedar | American Walnut | Wenge |

Oberflächenausführung
Es wird auch eine breite Auswahl an Farben und Beizen angeboten, die auf die Rasterwand aus Massivholz angewandt werden können, um dem Holz ein besonderes Aussehen zu verleihen. Es steht natürlich auch ein Klarlack zur Verfügung. Neben dem üblichen Klarlack wird eine breite Auswahl an Farben und Beizen angeboten.
Systemeigenschaften
Das Rasterwandsystem wird nach Maß gefertigt. Eine perfekte Passgenauigkeit vor Ort ist damit garantiert. Dies vermeidet jegliches Zuschneiden vor Ort, senkt die Montagekosten und erhält die schönen Details der Holzpaneele. Die Raster-Wandverkleidung aus Massivholz wurde dahingehend entwickelt, maximale Effizienz und minimale Montagekosten zu erzielen. Das Befestigungssystem besteht aus Clips und Schienen, die ganz einfach an der Unterkonstruktion befestigt werden können. Leuchten, Lüftungsöffnungen oder Lautsprecher können problemlos eingelassen werden. Es werden damit Zuschnitte vor Ort vermieden, die schönen Details der Holzpaneele erhalten und die Installationskosten gesenkt. Bei der Entwicklung des Rasterwandsystems aus Massivholz wurde darauf geachtet, eine hohe Effizienz zu erreichen und die Montagekosten möglichst niedrig zu halten.



Akustikleistung
Holzrasterwände haben allgemein gute Schalldämmwerte. Durch kreative Anpassung der Spaltweite und Lattenbreite kann die für verschiedene Szenarien optimale Akustikleistung erreicht werden.
Brandschutz
Gemäß EN 13501-1 feuerhemmend behandelt. Die Feuerhemmung ist ein wichtiger Faktor bei jedem Einsatz von Holz. Um die Brandschutzbestimmungen einzuhalten, werden die Systeme von Hunter Douglas, falls erforderlich, feuerhemmend behandelt. Dies erfolgt anhand eines Vakuum- und Druckverfahrens, bei dem das Holz mit einem Flammschutzmittel imprägniert wird.

Mit dieser Behandlung garantieren wir, dass die als Wandverkleidung/-oberfläche verwendeten Latten und Paneele der europäischen Norm EN 13501-1 entsprechen. Dieser Behandlungsprozess wird gemäß den KOMO-Richtlinien durchgeführt und unterliegt regelmäßigen Prüfungen durch die SKH (Stiftung Keuringsbureau Hout, in deutsch: Gütestelle Holz), um die erforderliche CE-Kennzeichnung zu erhalten.





Zusätzliche Informationen zur Akustik
Falls Sie Fragen haben oder Testergebnisse sehen möchten, wenden Sie sich bitte an unsere Berater.