Division Name: Hunter Douglas Architectural United Kingdom
Address: Suite 2 - Newton House - Northampton Science Park Kings Park Road - Moulton Park Industrial Estate Northampton NN3 6LG United Kingdom
Phone Number: +44 (0)1604 648229
Fax: +44 1604 212863
Contact Us: Contact Us
Division Name: Guthrie Douglas Window Covering
Address: Heathcote Industrial Estate 12 Heathcote Way Warwick United Kingdom
Phone Number: +44(0)1926 310850
Contact Us: Contact Us
Division Name: NBK United Kingdom
Web: nbkterracotta.com/
Address: Cattermole Buildings Codnor Derbyshire DE5 9QA United Kingdom
Phone Number: +44 (0) 1773 512 363
Contact Us: Contact Us
Thank you for your information. We will be in touch with you shortly.
There was an issue saving your request, please try again.
Please accept the Privacy Agreement.
Name, email, company, phone, location and at least one product selection are required.
HeartFelt® Multipanel
Perfect sound absorption combined with a unique look and feel: HeartFelt® Multipanel is a stylish, modular ceiling that is sure to draw all eyes upward. Felt naturally has outstanding acoustic properties. This makes the HeartFelt® Multipanel ideal for a multitude of applications in rooms where good sound absorption is desired.
General Information
Why HeartFelt® Multipanel?

HeartFelt® Multipanel ceiling panels provide a warm look combined with felt's perfect, natural sound absorption. The HeartFelt® Multipanel range gives you plenty of scope to create interesting designs. Play with different width combinations to create a sustainable, modular ceiling system that is a real showpiece.
Characteristics


Outstanding acoustic performance
Five different shades of grey to create a warm ambience
Panels available in dimensions 30x60, 80x35, 130x35 and 180x35mm
100% recyclable or easily reusable > Easy to maintain: dirt and dust repellent
Cradle to Cradle Certified™ Bronze (Cradle to Cradle Certified™ is a certification mark licensed by the Cradle to Cradle Products Innovation Institute).
Application

HeartFelt® Multipanel is suitable for use in many different sectors such as business, retail, leisure, public buildings, hospitality, healthcare and education.

Please contact us to discuss your specific requirements.
Design & Inspiration
The HeartFelt® ceiling system was inspired by the intriguing use of felt material in clothing, furniture and fashion items. It offers architects, interior designers and technical consultants an additional high-quality design choice from our product portfolio. Turn your ceiling into a feature: more and more, different shapes, materials or colours are used to create interesting ceiling designs. HeartFelt® Multipanel makes it possible.






Colours

HeartFelt® Multipanel is available in five shades of gray. The exact shade of the panels depends on the ratio of white to black fibres in the base material.



Five shades of grey (all linear panels)

WHITE 7593
LIGHT GREY 7596
MIDDLE GREY 7597
DARK GREY 7598
BLACK 7594
If you need a different color then above please contact us.

* There might be small colour differences compared to real samples.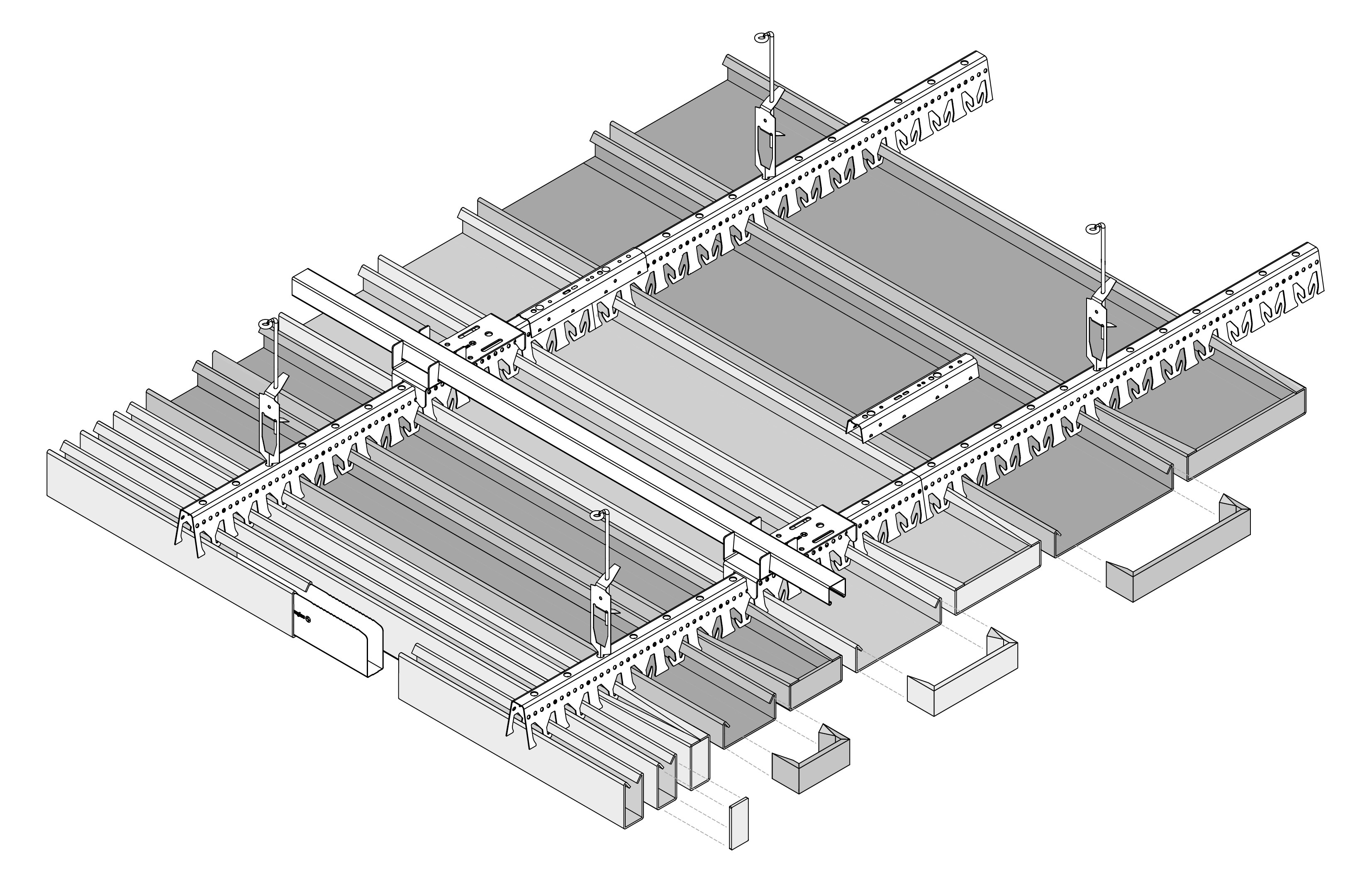 Material characteristics

HeartFelt® Multipanel is made of non-woven, thermoformed PES fibres with open joints between the panels. The panels are available in these dimensions: 30x60, 80x35, 130x35 and 180x35 mm, with a maximum length of 4000–6000 mm. The following modules are available: 50, 100, 150 or 200 mm depending on the size of the panel.



More product details

More detailed information can be found under Downloads, including information on: maximum spans, dimensions and weight and material requirements per m².


Acoustic information

Since poor acoustic comfort can affect health, communication, safety, productivity and learning, the acoustic environment in an office space, school or public building contributes to our well-being. Hunter Douglas high-performance acoustic ceiling products offer the ideal solution for outstanding acoustic performance, comfort and aesthetics. The HeartFelt® Multipanel has absorption values (αw) of approx. 0.70




Learn more about acoustics

More detailed information can be found below, under Downloads