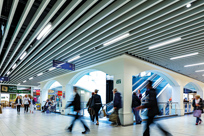 Product overview
Tavola is a robust and bold system that comes in three designs: Straight, Levels and Divergent. The three designs are all available in widths of 20, 30, 40 and 50mm, heights between 50mm-300mm and profiles of up to 5000mm in length.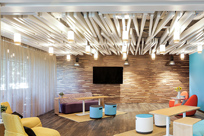 Design Freedom
The Tavola Straight is a clean open linear design, while Tavola Levels enables designers to create relief and rhythm through the height and pitch between the Baffles. Tavola Divergent is an eye-catching system comprising of non-parallel, diverging Baffles.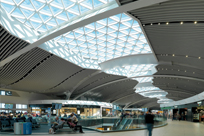 For inspiration
Our Tavola Baffle range is available in an extensive range of colours and includes both wood and a stainless steel look finishes. Bespoke Baffles can also be engineered to meet all kinds of finishes, dimensions, shapes and colours.