Nom de la division: Hunter Douglas Produits Architecturaux France
Web: www.hunterdouglas.fr
Adresse: 3 Avenue des Marronniers Bonneuil Cedex F-94380 France
Numéro de téléphone: +33 1 43399100
Fax: +33 1 4339 1451
Nous contacter: Nous contacter
Nom de la division: Espace Voiles
Web: www.espacevoiles.com
Adresse: 4 Impasse Marius Berliet ZA La Bilias Deniaud Vigneux De Bretagne 44360 France
Numéro de téléphone: 02 28 01 08 80
Fax: 02 28 01 08 81
Merci. Nous prendrons rapidement contact avec vous.
Votre demande n'a pas pu être enregistrée, veuillez réessayer.
Please accept the Privacy Agreement.
Name, email, company, phone, location and at least one product selection are required.
Mur linéaire en bois massif
Concevoir un design mural avec une liberté de création totale n'est pas un problème avec le mur linéaire en bois massif Hunter Douglas. Ce mur est une solution en bois dans sa forme la plus naturelle et la plus respectueuse de l'environnement. Une vaste gamme d'essences différentes sont disponibles, présentant chacune des caractéristiques naturelles particulières. Combinez des panneaux muraux linéaires de différentes largeurs pour élaborer un visuel unique. Du côté de l'installation, le système mural linéaire répond aux exigences du designer et de l'installateur.
Aperçus
Pourquoi choisir un mur linéaire en bois massif ?


Pour sa beauté naturelle et ses excellentes performances acoustiques permettant de créer un environnement naturel. Enrichir votre projet d'un mur linéaire en bois, marié à d'autres matériaux comme le béton ou le feutre, accentuera le rendu esthétique de l'architecture d'intérieur. Notre système garantit un assemblage rapide et simple. Le budget est flexible, et avec sa livraison modulaire, cette solution s'adapte parfaitement à des bâtiments préfabriqués.
Caractéristiques


Respect de l'environnement : le bois est le seul matériau de construction complètement neutre sur le plan de l'émission de CO2 et entièrement recyclable
Assemblage rapide et simple
Performances acoustiques excellentes
Ignifugé conformément à la norme EN 13501-1
Matériaux certifiés et préservés
Budget flexible et solution adaptée aux bâtiments préfabriqués grâce à sa livraison modulaire
Cradle to Cradle Certified™ Silver (Cradle to Cradle Certified™ is a certification mark licensed by the Cradle to Cradle Products Innovation Institute).
Application


Nos murs linéaires en bois massif sont adaptés pour tous les secteurs du bâtiment : commerces, loisirs, espaces publics, hôtellerie, établissements de santé, entreprises, transports (aéroports, stations de métro ou de bus, gares ferroviaires), résidences ou établissements éducatifs.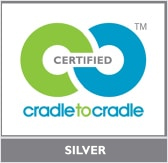 Puissance de la nature
Le bois est un produit de la nature, et ses variations sont l'un de ses aspects les plus attrayants. Le traitement industriel de ce matériau n'a qu'un impact environnemental très limité, et le bois lui-même stocke le CO2. Nature et simplicité s'accordent, et c'est cette beauté que l'on reconnaît dans nos systèmes muraux linéaires en bois massif.
Essences de bois et finitions
Essences de bois
Nous proposons une vingtaine d'essences de bois massif, chacune présentant des caractéristiques naturelles particulières, comme la couleur, le grain, la structure, les nœuds et la tolérance dimensionnelle. Les lames de bois peuvent être rabotées, brossées ou brutes de sciage. D'autres essences de bois sont disponibles sur demande.
| | | | |
| --- | --- | --- | --- |
| Yellow Poplar | African Ayous | Yellow Pine | European Pine |
| Accoya | Siberian Larch | American White Oak | American Ash |
| European Oak | American Red Oak | Cherry | Oregon Pine |
| Jatoba | Teak | Cambara | Merbau |
| Mahogany | Western Red Cedar | American Walnut | Wenge |
Finitions
Le bois est un produit naturel à la beauté intrinsèque, mais celle-ci peut être révélée par différents vernis. Nous proposons également une vaste gamme de lasures et de peintures, pour un mur au rendu encore plus personnalisé.
Caractéristiques du système
Les lames d'un système mural linéaire en bois massif peuvent être produites avec une largeur de 63 mm au minimum et de 140 mm au maximum. Elles peuvent être complètement démontables du système mural, auquel cas la largeur minimale des joints est de 12 mm. Pour le système fixe, les lames peuvent être produites avec une largeur maximale de 185 mm et une épaisseur minimale de 15 mm. Grâce à notre ingénieuse structure de fixation, des lames de différentes largeurs et épaisseurs et des joints de dimensions différentes peuvent se combiner en un seul système.


Réaction au feu
L'ignifugation du bois est un aspect important de tout projet. Pour être en conformité avec les réglementations de protection contre les incendies, les systèmes Hunter Douglas sont ignifugés, si nécessaire, par la méthode de cycles sous vide et pression : le bois est imprégné d'une substance ignifugeante.
Grâce à ces traitements, nous nous assurons que les lames et les panneaux utilisés comme revêtement respectent la norme européenne EN 13501-1. Le processus de traitement est réalisé conformément aux recommandations KOMO et fait l'objet d'une inspection périodique par l'organisme SKH pour pouvoir employer le marquage CE requis.
Solution de mur à claire-voie
Ce système mural linéaire en bois massif est conçu pour créer une solution naturelle et sur mesure. La structure composée de SLR en aluminium et de clips préassemblés garantit une installation facile selon une orientation horizontale ou verticale.


Pour plus de détails sur le produit
Des informations plus détaillées sont disponibles à la section « Téléchargements » ci-dessous.
Performances acoustiques
Que ce soit dans un bâtiment public, un établissement scolaire ou encore un bureau, le confort acoustique d'un espace contribue à notre bien-être. En effet, il peut avoir une influence positive sur la communication, la santé, la sécurité, la productivité et les capacités d'apprentissage. Nos murs linéaires en bois pourvus d'excellentes performances acoustiques permettent de créer un environnement idéal alliant confort acoustique et attrait esthétique. Des valeurs d'absorption (αw) comprises entre 0,55 et 0,85 peuvent être obtenues, en fonction de la largeur des panneaux et des joints.