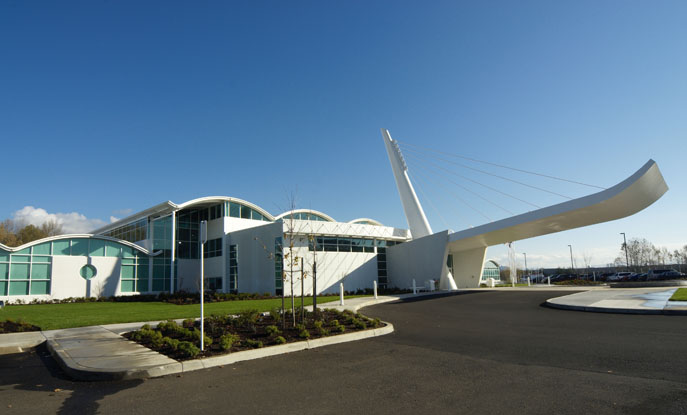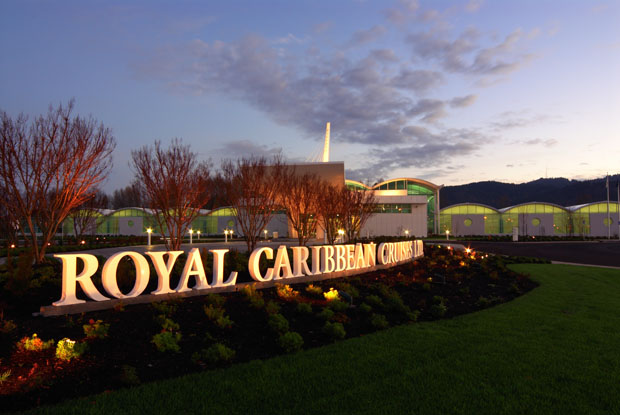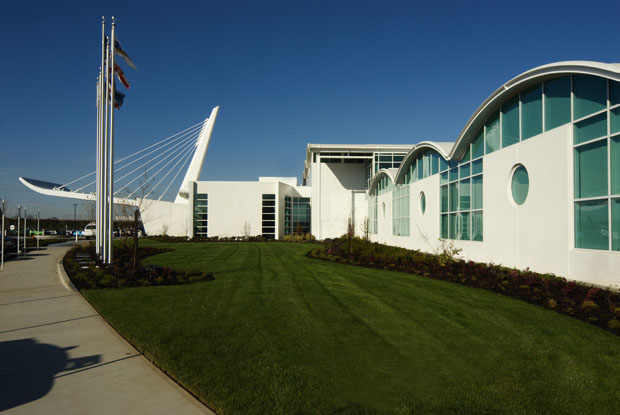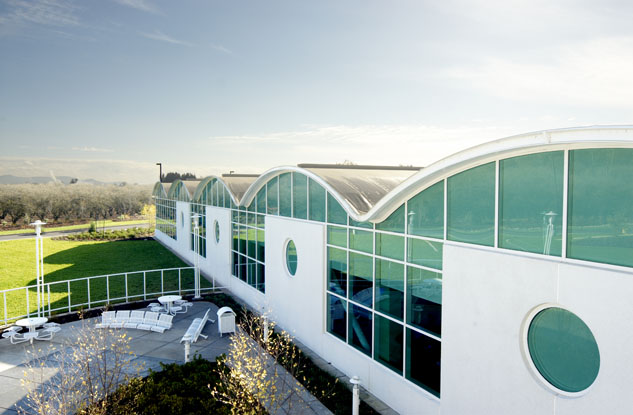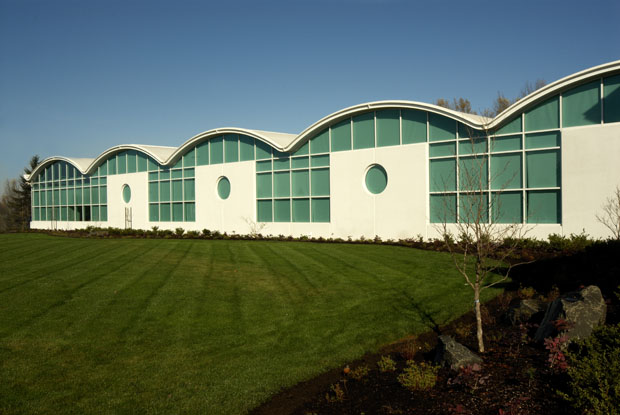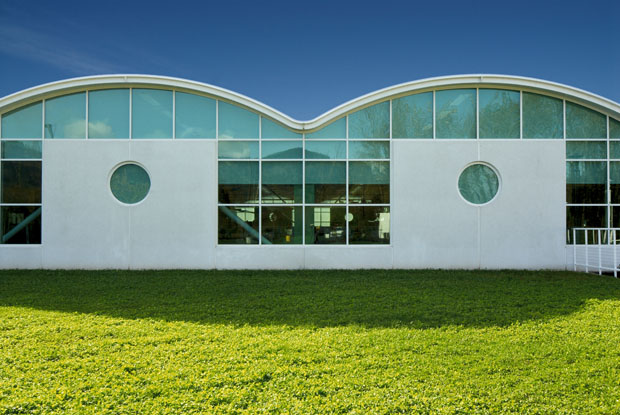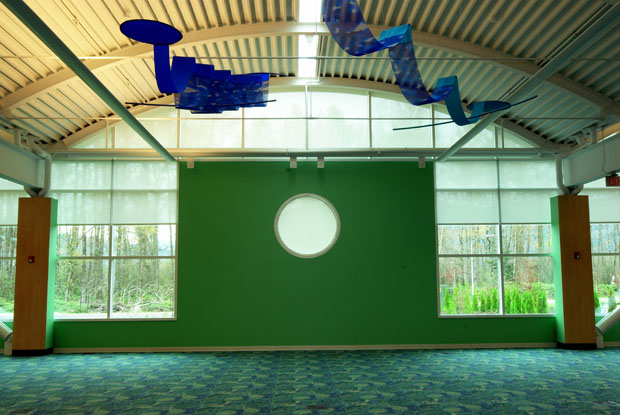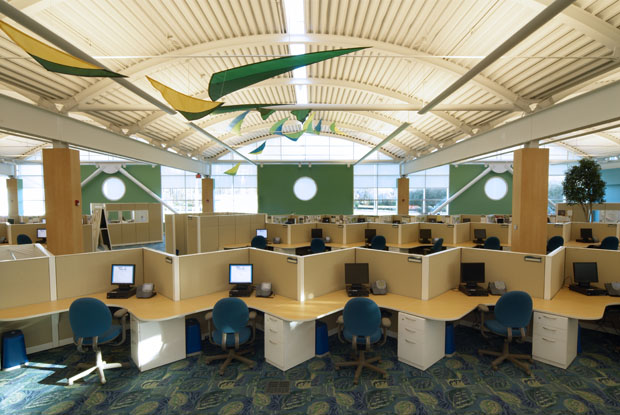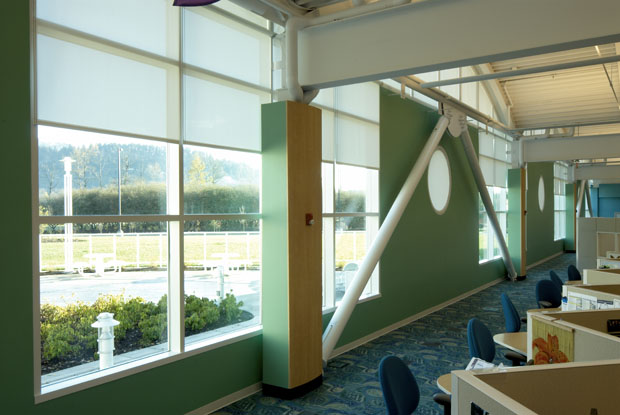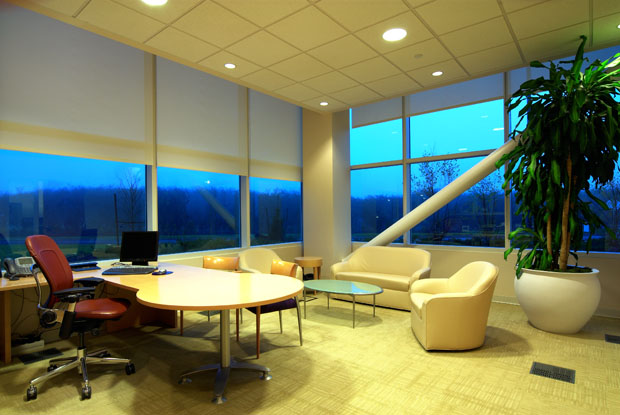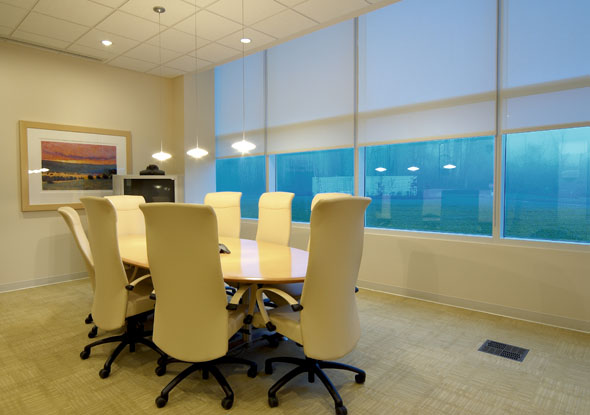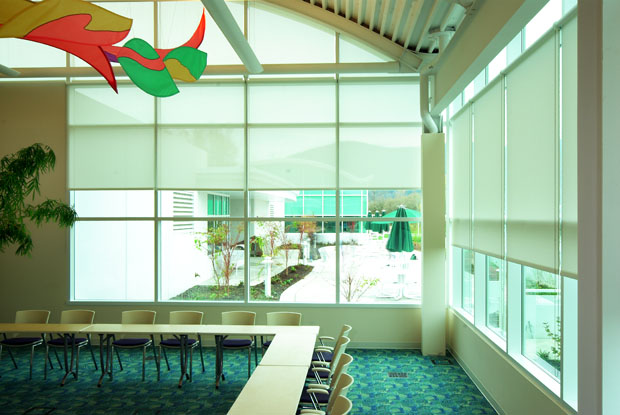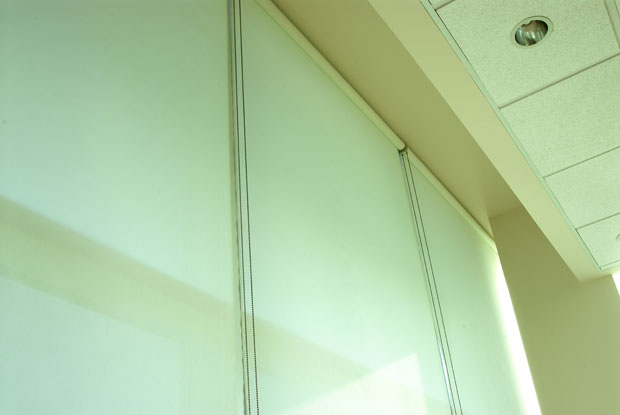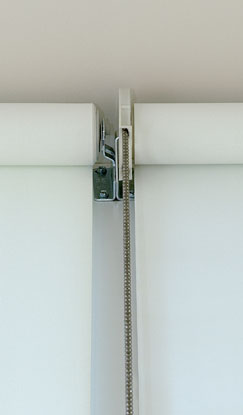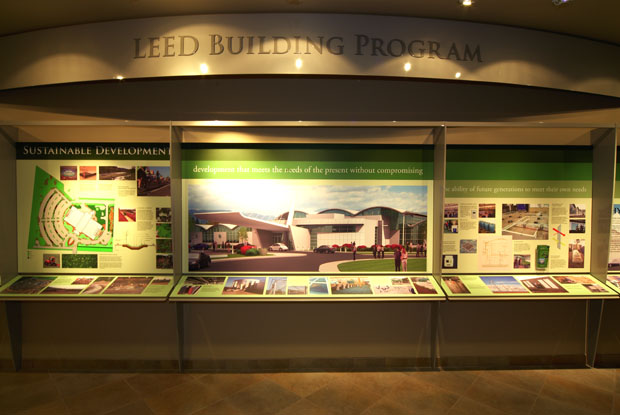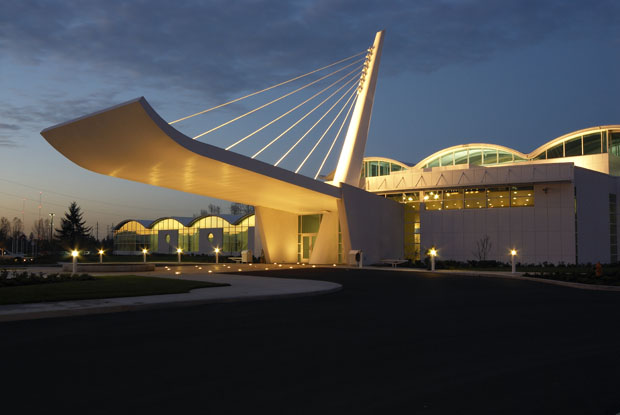 Royal Caribbean Cruises
Location:
Springfield, OR, United States
Architect/Specifier:
Workstage; Integrated Architects
When constructing a call-center facility, owners have traditionally focused only on minimizing the cost per cubicle. But when Royal Caribbean Cruises Ltd. (RCL) broke that pattern, they did it with flair.

For its new call center in Springfield, Oregon, RCL directed architects to design a facility that would be not only friendly to workers, but to the environment as well. The resulting effort earned a Gold rating from the U.S. Green Building Council and stands as a jubilant testimony to the universal appeal of sustainable building.

The design of the colorful, cruise ship-themed structure was driven by local interest as well as by Royal Caribbean. "The Oregon community is very green," says Jack Cottrell, CEO of Workstage, the Grand Rapids, Michigan-based developer and design-builder. "And Royal Caribbean believes that since they spend more on salaries than on buildings, as an employer they should offer a great place to work."

For the Springfield facility, this meant colorful and engaging interiors and a host of employee amenities, breathtaking views, and a full complement of environmentally and worker-friendly green features, including custom roller shades by Hunter Douglas.

Designed by Grand Rapids-based Integrated Architecture, the 163,000-square-foot building comprises a single-story slab of open-office areas, topped by playful waves of barrel vaults. This main mass is bisected, north to south, by a two-story extension housing the entry lobby, cafeteria, library, fitness center and even an archival exhibit on the history of the company's cruise ships.

All zones are served by an underfloor ventilation system with local controls so occupants can set their temperature and humidity levels. CO2 monitors optimize fresh-air ventilation through the raised floor. (Low-VOC materials, from paints and carpeting to composite woods, further improve indoor air quality.) A noise-canceling system improves acoustics--and, presumably, productivity--in the large office volumes.
Divisienaam: Hunter Douglas Architectural Plafondsystemen
Website: www.hunterdouglas.nl
Adres: Piekstraat 2 Rotterdam 3071 EL Nederland
Telefoon: +31 10 496 2222
Fax: +31 10 484 8684
Contact: Contact
Hartelijk dank voor uw informatie. Wij nemen zo spoedig mogelijk contact met u op.
Bij het opslaan van uw aanvraag is een probleem opgetreden. Probeer het opnieuw.
Onder de nieuwe AVG-verordening ga je akkoord met het privacybeleid van onze website door dit vakje aan te kruisen
Name, email, company, phone, location and at least one product selection are required.