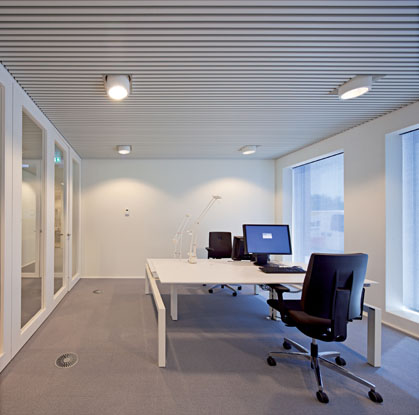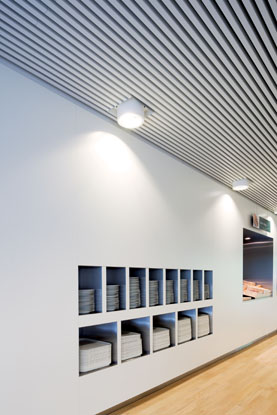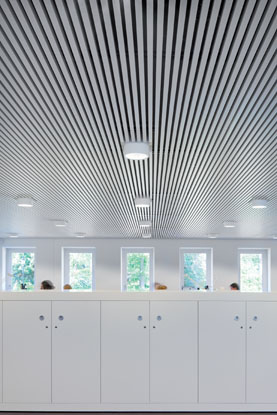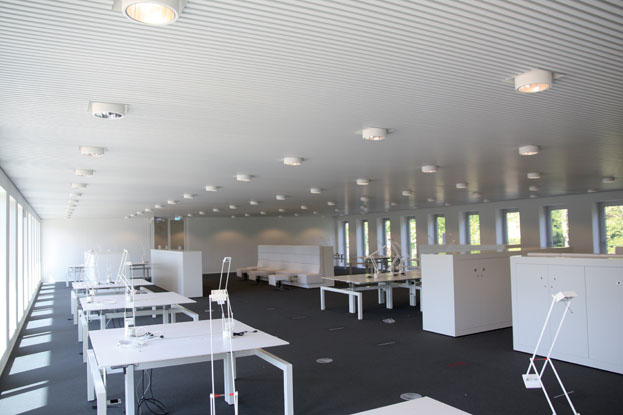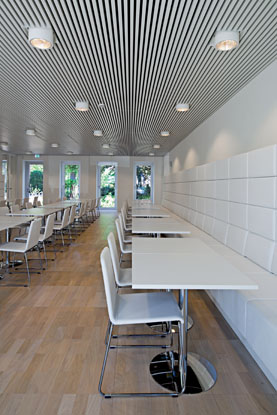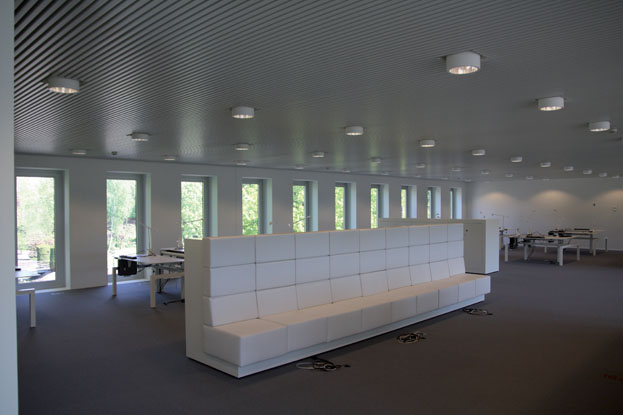 Waterschap Brabantse Delta
Location:
Waterschap Brabantse Delta, Nederland
Architect/Specifier:
Claus en Kaan Architecten, Rotterdam
Claus en Kaan Architecten set out to achieve the highest level of energy efficiency for the new Water Authority "Brabantse Delta" building and to create highly comfortable, yet quiet workspaces. With a building 160 meter long, with tight linear composition, they had a couple of challenges to meet.

'Concrete Core Activation' was used as heating for its energy efficiency and thermal comfort, whereby the ceilings are made of concrete. In a normal situation, this conflicts with workable space acoustics in an open office concept, where a suspended ceiling is necessary.

The solution? The Hunter Douglas 30BD ceiling panels. With its open setting and high acoustical performance, it was possible cover the complete ceiling while maintaining a good thermal exchange with the concrete core activated climate system. Talk about systems working well together!
Name der Abteilung: Hunter Douglas Switzerland
Herzlichen Dank für Ihre Angaben. Wir werden uns in Kürze bei Ihnen melden.
Es gab ein Problem bei der Speicherung Ihrer Anfrage. Bitte versuchen Sie es erneut.
Please accept the Privacy Agreement.
1. Name, E-Mail-Adresse, Firma, Telefonnummer, Anschrift und mindestens eine Produktauswahl wird benötigt.