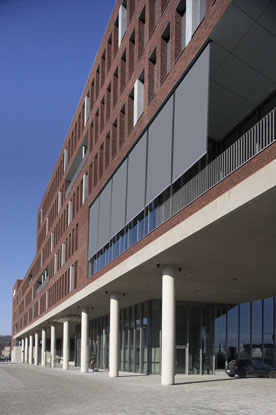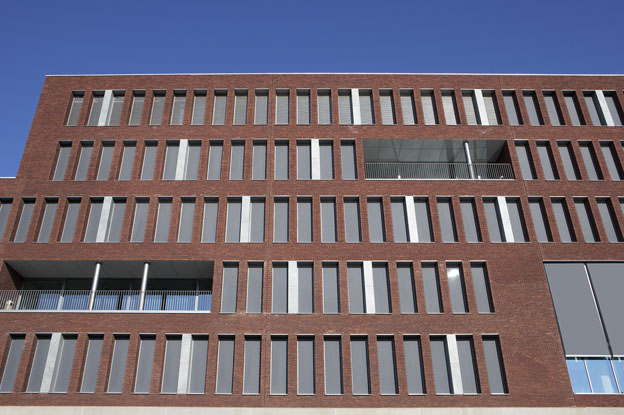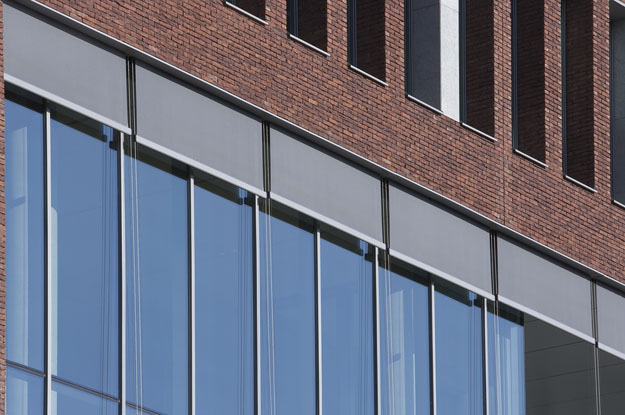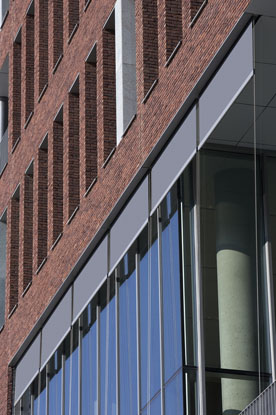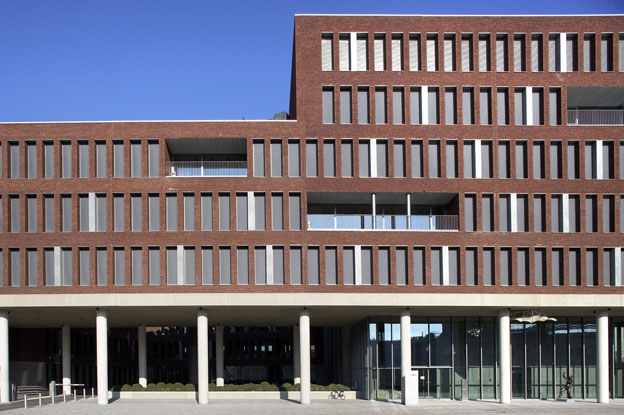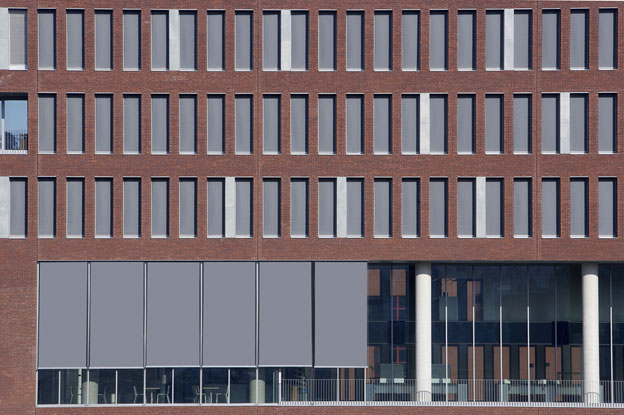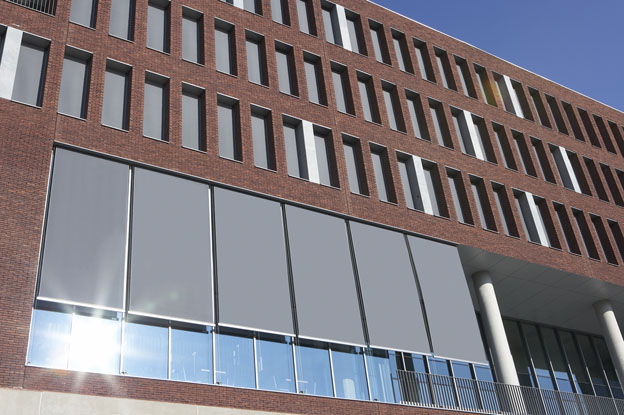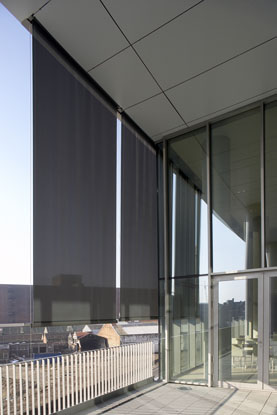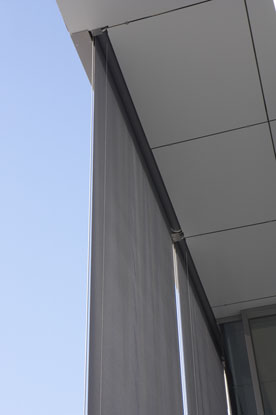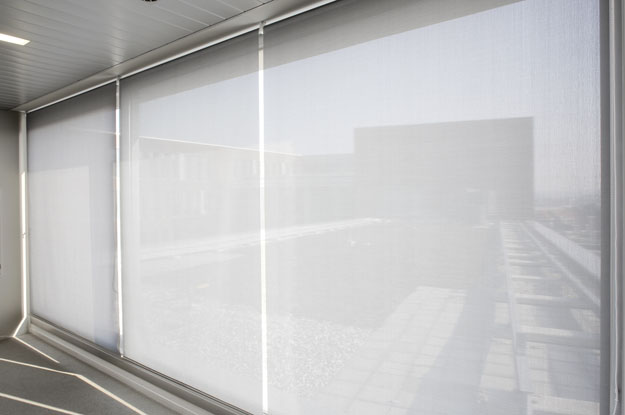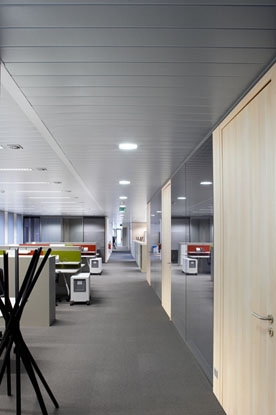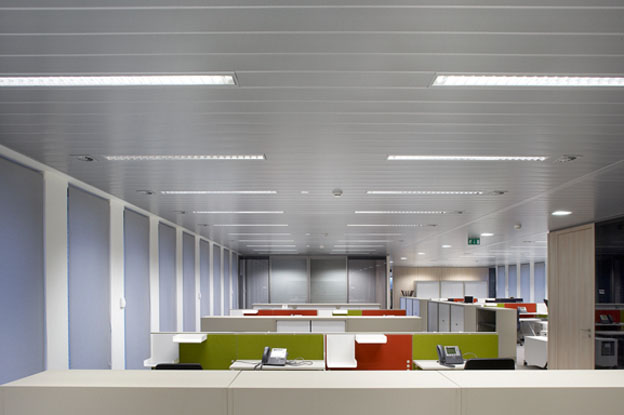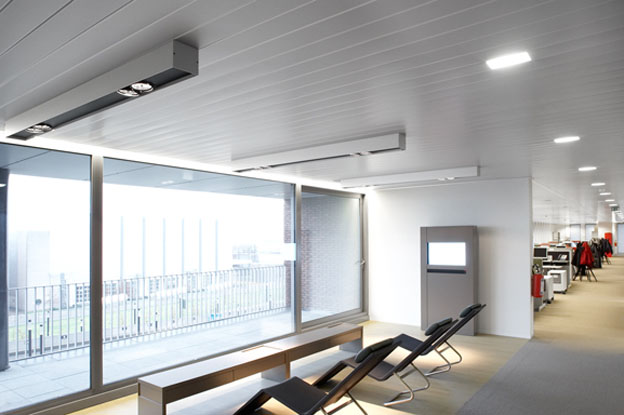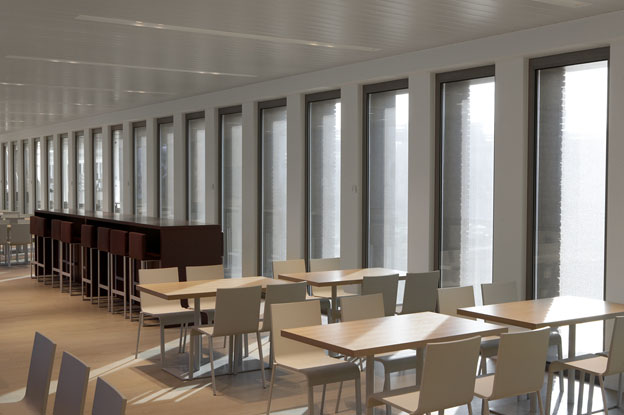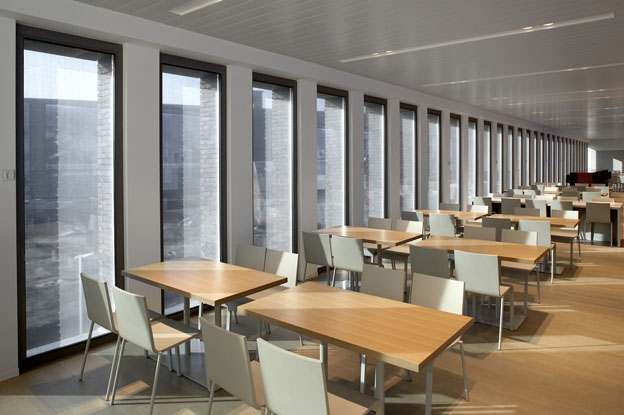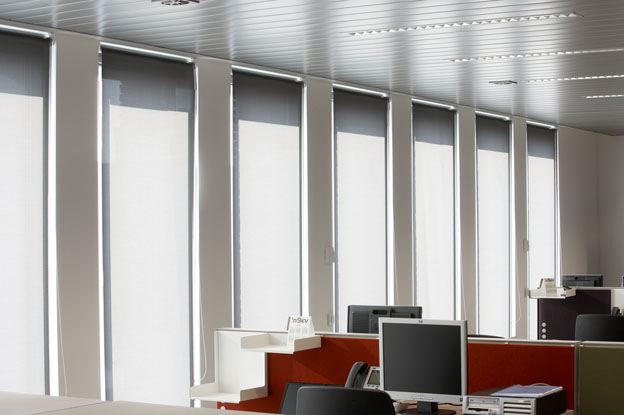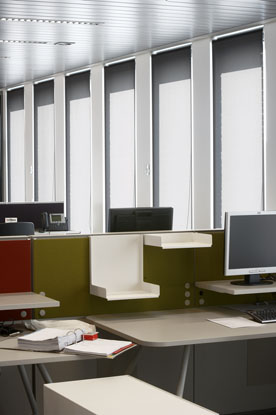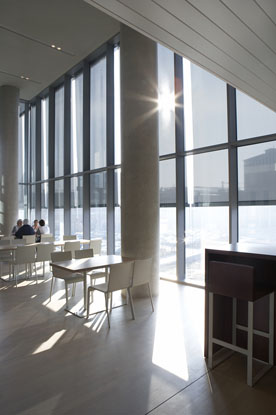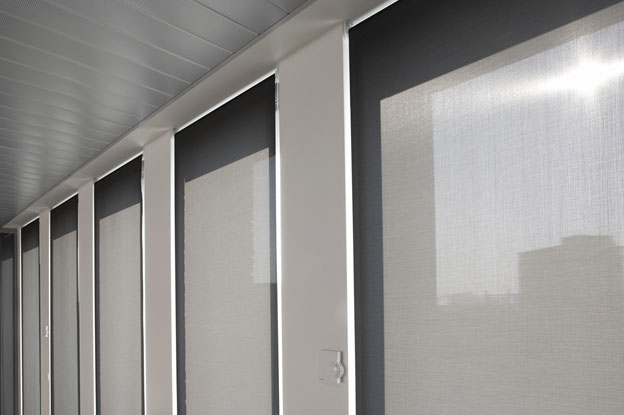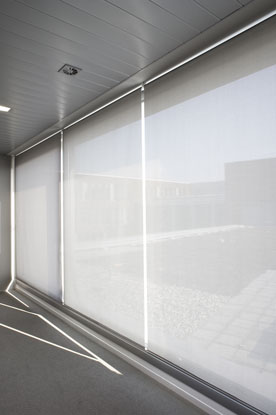 InBev
Location:
Leuven, België
Architect/Specifier:
Poponcini & Lootens
InBev, the world's largest brewer by volume, produces a staggering 5.3 billion gallons of beer each year, 14% of the total world market. With a portfolio of over 200 brands, InBev beers are known and enjoyed the world over, from Beck's in Germany and Stella Artois in Belgium, to Brahma in Brazil, Rolling Rock in the US, and Zhizulin in China. Despite its global stature, InBev has stayed true to its roots, which date to a fourteenth-century brewery in the small university town of Leuven, Belgium.

For its new headquarters in Leuven, the company asked Belgian architects Poponcini and Lootens to create "a high-quality, versatile working environment" that would reflect the brewery's "pride in its local history, whilst looking forward to its future." The result is an unassuming but handsome brown brick building that emphasizes the "strength and power of the town's industrial heritage."

Featuring a health club, two restaurants, a bar (of course!), and open-plan workspaces, Poponcini and Lootens' design emphasizes interior comfort. The office area features plenty of windows "to keep employees in touch with customers on the street." The floor plan ensures every desk enjoys direct sunlight.

To control light levels in the building and keep the building's temperature constant, the architects worked with Hunter Douglas to create an integrated solution that would manage glare and thermal gain. The resulting system features both internal and external roller shades that shade the building, along with a chilled metal ceiling system that provides efficient radiant cooling.

Aesthetics were also a significant concern. "Though the building's façade is punctuated by lots of windows, it was the clean, simple brickwork that we wanted to stand out," said the architects. Their solution called for 1,250 custom-made internal roller shades, accompanied by 650 external roller shades and several tensioned motorized systems. Invisible when not in use, the shades all feature durable fiberglass fabrics that remain dimensionally stable and maintain the building's lines.

The building's Luxalon metal ceilings from Hunter Douglas also play an important part in managing InBev's interior environment, enhancing climate control with radiant cooling. Chosen for "sustainability and comfort," the 16,000-square-meter system provides an energy-efficient alternative to traditional forced-air cooling. Other advantages include draught-free operation, allowing fewer germs to circulate through the building; simple controls; and low maintenance requirements.

Most important, the company's new headquarters have passed the "real world" test. InBev employees call it "a dream to work in," fulfilling the architects' goal of creating a fully integrated system for managing interior comfort.
Division Name: Hunter Douglas Ceilings & Sun Control
Address: 8 Charter Gate Clayfield Close, Moulton Park Northampton NN3 6QF United Kingdom
Phone Number: +44 (0)1604 648 229
Fax: +44 1604 212863
Contact Us: Contact Us
Division Name: Hunter Douglas Facades
Address: Cattermole House Market Place Codnor, Derbyshire DE5 9QA United Kingdom
Phone Number: +44 (0)1604 648229
Fax: 0044 - 1214231430
Contact Us: Contact Us
Division Name: Hunter Douglas Window Covering
Address: Heathcote Industrial Estate 12 Heathcote Way Warwick United Kingdom
Phone Number: +44(0)1926 310850
Fax:
Contact Us: Contact Us
Division Name: NBK United Kingdom
Web: nbkterracotta.com/
Address: Cattermole Buildings Codnor Derbyshire DE5 9QA United Kingdom
Phone Number: +44 (0) 1773 512 363
Fax:
Contact Us: Contact Us
Thank you for your information. We will be in touch with you shortly.
There was an issue saving your request, please try again.
Please accept the Privacy Agreement.
Name, email, company, phone, location and at least one product selection are required.