Baffle Ceilings
From a design point of view, Baffle Ceilings offer a spatial pattern with a linear open ceiling. From a practical point of view, they are simple to install and offer easy access to the ceiling plenum for maintenance and the installation of additional services such as lighting, PA system, sprinklers etc.

Baffle Ceilings can also be optimised in dimension and shape to suit specific project requirements.
Use our product selector to choose the ceiling that fits with your project. Click on the button below
WHAT IS A BAFFLE CEILING
Baffle ceilings are ideal for creating atmosphere within a room space. These open ceiling constructions allow a view to the plenum area and concrete ceiling above. They are particularly suited for remedial installation on concrete ceilings where a distinctive design or improvement to the acoustic sound is required. A sound baffle is a construction or device that reduces the strength (level) of airborne sound. Sound baffles are ideal for mitigating noise pollution and reverberating sound. Baffles can be used to improve the acoustics of concert halls, theatres, conference rooms and other spaces where sound quality is important.
BAFFLE CEILING VARIATIONS
A variety of Baffle ceiling designs are available - The openness of the ceiling depends on the choice of baffle size. Different Baffle arrangements have a greater impact on the acoustics, an important consideration where sound reduction is a requirement.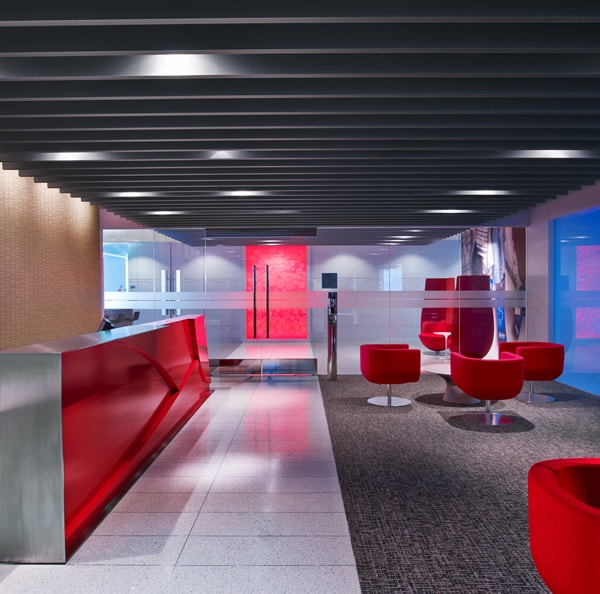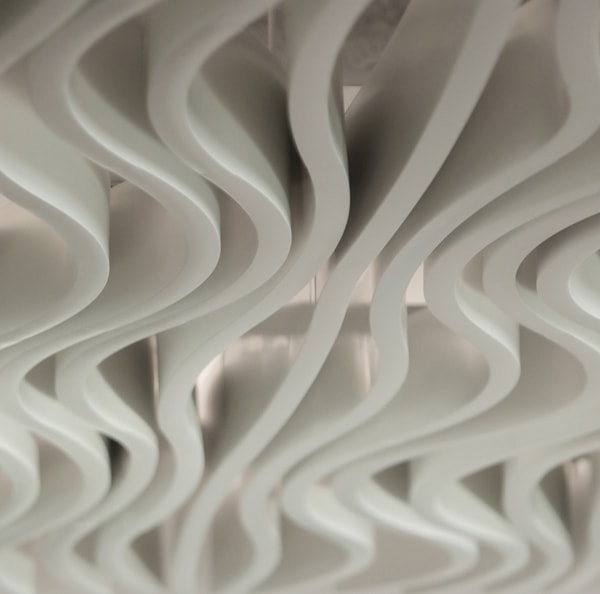 ACOUSTICS IN BAFFLE CEILINGS
The Hunter Douglas Baffle Ceiling range available in a wide range of different specifications dependant on the acoustic performance required. To view these differences please take a look at our Baffle Ceiling range listed below.
WHY IS ACOUSTIC SO IMPORTANT?
The acoustic comfort in an office space, school or public building contributes to our general well being. Poor acoustic performance can affect health, communication, safety, productivity and learning. The Hunter Douglas Architectural range of high performance acoustic ceiling products, deliver outstanding acoustic performance, comfort whilst creating an aesthetically pleasing environment.
BAFFLE CEILING COLOURS
Our Baffle ceilings can be coated in any RAL color. In addition to these uni colours, there are several special metallic colours, wood tones and chrome finish possible. Custom colour matching is available upon request.
BAFFLE CEILING QUALITY
Our focus on quality ensures the highest standard of production processes, material, machinery and finished product. The superior durability of Hunter Douglas products translates into lower costs during the life cycle of the product.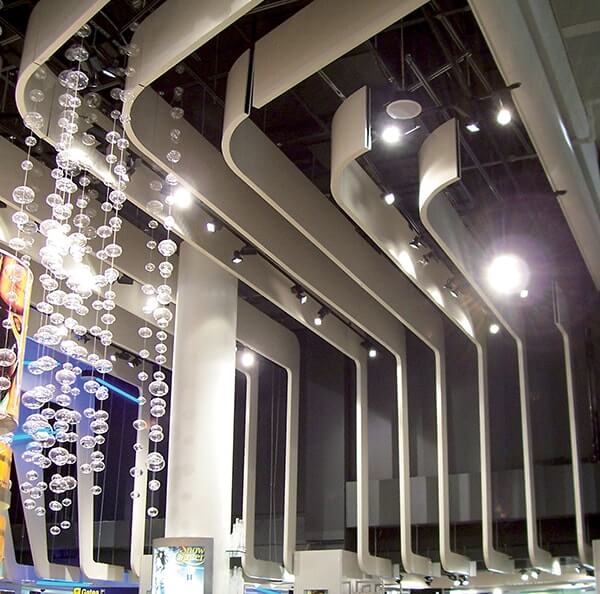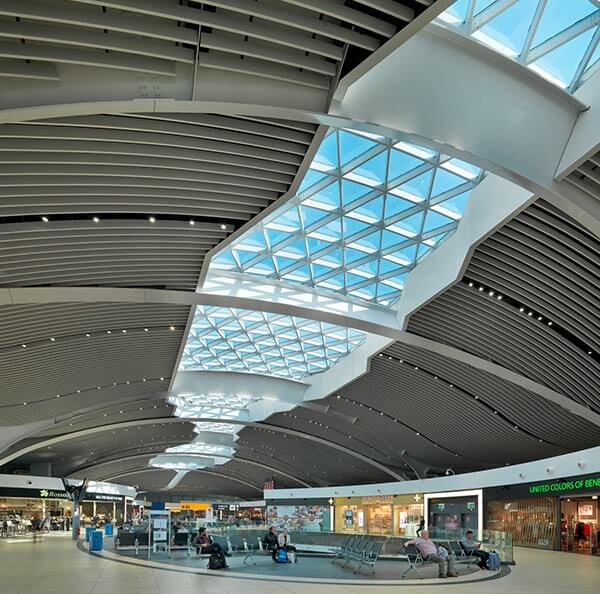 FIRE PROTECTION
All Hunter Douglas Baffle ceiling systems have earned a high reaction to fire classification according to EN 13501-1, in official fire tests at Efectis, Bleiswijk, Peutz, Molenhoek or CSI, Bollate (Milan) - all independent fire research institutes.
BAFFLE CEILING INSPIRATION
Be inspired by our project gallery with Baffle ceilings. Click on the photo for more information.
Project Gallery
FILTER SELECTION OF Baffles
Use the filters below to browse our full selection of Baffles Products.