Wood Wall Coverings
A wood or veneered wall used in building construction offer significant environmental benefits for aesthetic, economic, technical and have high acoustic values. Each type of wood has it´s own natural characteristics such as colour, grain, structure, knots and size tolerance. And all veneerd walls are indistinguishable from wood. Our wood wall coverings portfolio can also be used as ceiling.
Use our product selector to choose the wall that fits with your project. Click on the button below
WOOD WALL - ACOUSTIC
The wood wall systems are an extra option to bring harmonie in a building by it's acoustic. We understand how important a building's acoustic is. The sound wave has reflections at the walls, ceiling and floor of a room. The incident wave then has interference with the reflected one. And this action creates standing waves that generate nodes and high pressure zones. So if you need to create a room with a great acoustical value, use our wood walls!
WALL INNOVATION
Hunter Douglas Architectural is innovation, innovation is our way of living. We think up and create the perfect acoustical walls for the architecture world. We are always busy to improve our products, if it is not already perfect.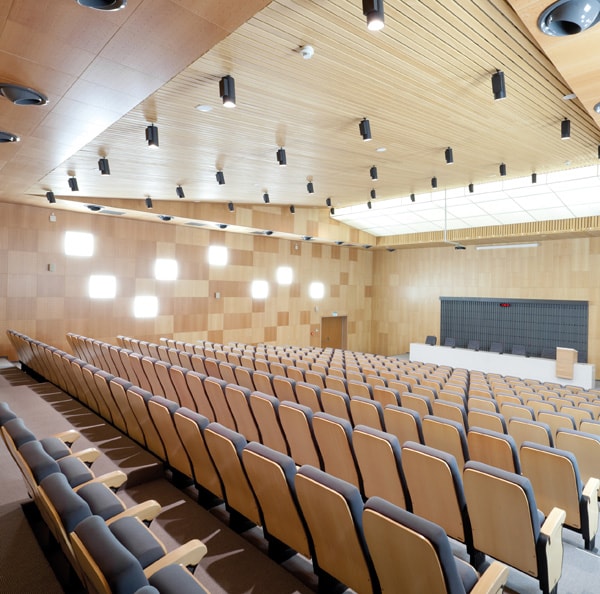 WALL SOLUTIONS
Our wood solutions are created to work for you. We have the knowledge to help you, and to find the perfect solution for a project. Our wall solutions are easily to specify and install to keep your projects on time and delivering an improved aesthetic.
WALL QUALITY
We only sell the best quality walls. If you use a Hunter Douglas wall solution you will know and see it. If you need a sample or have a question about the wall quality you can send as a message of give a call.
WALL COLOURS & SPECIES
For the veneered walls you can choose from more than 40 veneers to create the ideal ambiance and feel. From light to dark tones, there is a veneer for each design. More color and finishes are possible. Our range of wood walls exceeds 20 different species, with their own unique characteristics.
WALL PERFORATION
Want to create a wall with the beat acoustical value, use a perforated wall by creating nano-perforations. This will increase the sound absorption of the wall. If you want to know what the αw value of a special wall is, please take a look at our wal products of give us a call.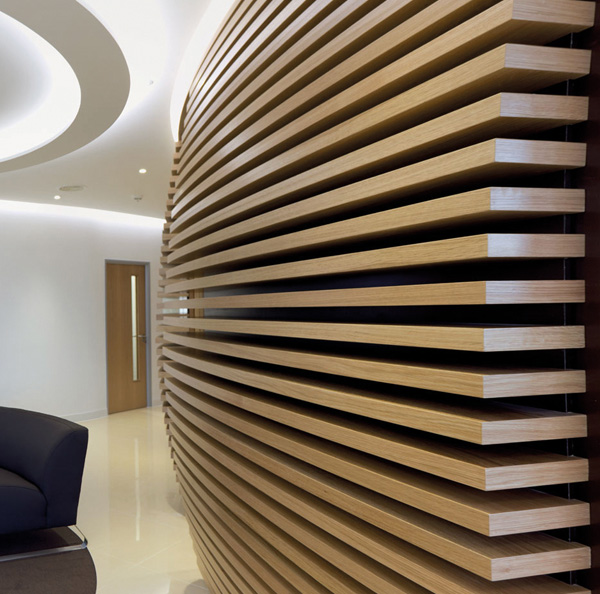 SUSTAINABILITY & RECYCLING
A wood wall is a natural product. And it is very durable and lasts for years. Industrial wood processing has a very limited environmental impact and wood itself stores CO2. This deliver responsible products that are environmentally friendly & healthy.
The veneered wall is a environmental friendly building product. And have all-natural and sustainable wooden ceilings solution with FSC/PEFC certification.
Take a look at our products to learn more.
C2C
The whole range of Hunter Douglas Architectural solid wood products is C2C certified. We are constantly working on improvements within the five Cradle to Cradle defined quality categories.
FILTER SELECTION OF Wood Walls
Use the filters below to browse our full selection of Wood Walls Products.