BXD - Multi Panel Ceiling
Division Name: Hunter Douglas Bulgaria
Web: www.hunterdouglas.bg
Address: 120, James Boucher Blvd floor 1, office 2 Sofia 1407 БЪЛГАРИЯ
Phone Number: +359 2 979 03 03 / +359 2 979 06 06 / +359 888 60 60 50
Contact Us: Contact Us
Division Name: Хънтър Дъглас България
Web: www.hunterdouglas.bg
Address: бул. "Джеймс Баучър" 120 етаж 1, офис 2 гр. София 1407 БЪЛГАРИЯ
Phone Number: +359 2 979 03 03 / +359 2 979 06 06 / +359 888 60 60 50
Contact Us: Contact Us
Thank you for your information. We will be in touch with you shortly.
There was an issue saving your request, please try again.
Please accept the Privacy Agreement.
Name, email, company, phone, location and at least one product selection are required.
BXD - Multi Panel Ceiling System
Mix and match the diverse B, BD and the new BXD ceiling panels by selecting varying widths. Experiment with the perforated panels to optimise acoustic control and create an improved interior ambience. There are 8 different panels which can all be combined on one carrier system ease of installation.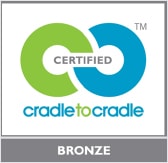 General information
Why BXD?

A key feature of this system is the unlimited combination that can be achieved by selecting up to 8 different panels with varying depths and widths using Box (B), Deep Box (BD) and Extra Deep Box (BXD) panels in one ceiling.
Characteristics


The combination of narrow and wider panels on one carrier offers various dimensional effects
Optimal acoustic control
Panels can be supplied in any length up to 6000 mm (as standard)
Panels combined with join profiles provide a visually closed ceiling
Curved or radial designs can also be accommodated, please contact our sales office for further information
Made out of special alloy aluminium with up to 92% recycled content
Cradle to Cradle Certified™ Bronze (Cradle to Cradle Certified™ is a certification mark licensed by the Cradle to Cradle Products Innovation Institute).


Application

The BXD Linear Open Multi Panel Ceiling is suitable for all building sectors: Corporate, Transport (airports, metro, bus & train stations), Retail, Leisure, Public space, Hospitality, Healthcare, Education and Residential.

Please contact us to dicuss your requirements.
Design & Inspiration

The BXD Ceiling panels (height 64mm) are available in three widths: 30, 80 and 130 mm which can be specified in combination with the B panels (height 15 mm), and BD panels (height 39 mm) from the Hunter Douglas Multi-Panel ceiling program. This unique paring of ceiling solutions makes it possible to create highly functional and beautifully engineered three-dimensional designs. The 20 mm joints can be left open or closed, in addition you can also integrate our special lighting solution Luxalon® Light Lines to add functionality and dimensional qualities that will further enhance the ceiling design. The wide choice of colours available make it possible to create virtually any ceiling design you can imagine.

The Hunter Douglas range of Metal Ceilings, are available in a range of standard colours that are suitable for most applications. For further information on ceiling types and the special finishes and colour ranges that are available for specific projects please contact our sales office.
Material characteristics

New extra deep, acoustic ceiling panels with outstanding sound absorption and design capabilities.

The robust look of the Multi-Panel BXD Ceiling System fits perfectly in large open spaces with a high level of noise. They are ideal for environments such as airports, shopping malls or conference halls. With excellent sound control properties, Multi-Panel BXD Ceiling Panels turn loud environments into spaces with a comfortable acoustic ambiance. In addition, the new Luxalon® BXD ceiling panel system offers a unique design with a greater chance of being incorporated into the original building design.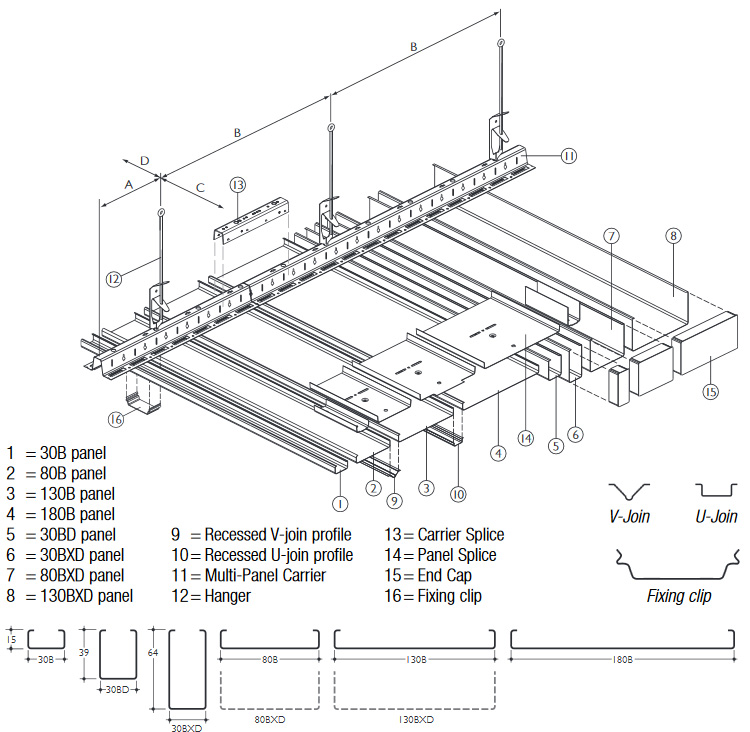 More product details

Further detailed information can be found in the downloads section below.
Here you can find information about: Maximum spans, dimension & weights, material requirement per M2.
Acoustic information

The acoustic comfort in an office space, school or public building contributes to our well being as poor acoustic performance can affect health, communication, safety, productivity and learning. Hunter Douglas high performance acoustic ceiling products are the best solution to deliver outstanding acoustic performance, comfort and an aesthetically pleasing environment. With the Luxalon BXD-Multi-Panel system an absorption value (αw) 0.75 can be obtained, depending on the ceiling and panel configuration.




More information about acoustics

Further acoustic information can be found at the downloads section below.


Health and wellbeing
The Hunter Douglas Architectural range of ceiling products contribute to sustainable buildings through aesthetic solutions that enhance comfort and save energy. Promoting the health and well being of their occupants is arguably the most important function of building. Our shading solutions promote the use of healthy daylight without the hindrances of glare and thermal discomfort. Our acoustic ceilings are a key element in the provision of acoustic comfort.
Sound materials
Environmentally sound materials are the key to a sustainable building. Our strategy is to pick materials that have good environmental properties to start with. Many of our products are made of aluminum with optimised processes to use up to 84% of recycled content. Our wood is FSC certified and we embrace the Cradle to Cradle principle in our product development
Energy savings
Reducing the energy use of the total building stock is key to the prevention of global warming. Most modern office buildings use more energy for cooling than heating. Effective management of the solar energy that passes through the transparent part of the façade is a key strategy in the prevention of overheating in both old and new buildings. Our high performance shading solutions bring substantial energy savings, while at the same time promoting health and wellbeing.
Corporate Social Responsibility
Keen on Green is an important company-wide initiative to reduce energy consumption, water usage and our overall carbon-footprint. We embrace the ISO 14001 framework to actively manage our Keen on Green objectives. Hunter Douglas and its employees actively support the communities in which we live and work, as well as those on a more global scale. Business is people. We pride ourselves on our worldwide network of experienced, intelligent, passionate and creative people who have consciously chosen Hunter Douglas as their employer.