300C/ 300L Breitpaneele Decken
Name der Abteilung: Hunter Douglas Architektur-Systeme
Internet: www.hd-as.de
Adresse: Erich-Ollenhauer-Str. 7 Düsseldorf D-40595 Deutschland
Telefonnummer: (+49) 0800 - 88 000 03
Fax: (+49) 0211 - 97 086 20
Kontakt: Kontakt
Name der Abteilung: Herr Marco Moryson
Objektberater Nord- und Ostdeutchland
Internet: www.hd-as.de
Adresse: Deutschland
Telefonnummer: 0172 - 81 51 802
Fax: 0211 - 970 86 20
Kontakt: Kontakt
Name der Abteilung: Herr Jörg Wöllner Objektberater Süddeutschland
Internet: www.hd-as.de
Adresse: Deutschland
Telefonnummer: 0172-2905229.
Fax: +49 (0)211 9708620
Kontakt: Kontakt
Herzlichen Dank für Ihre Angaben. Wir werden uns in Kürze bei Ihnen melden.
Es gab ein Problem bei der Speicherung Ihrer Anfrage. Bitte versuchen Sie es erneut.
Please accept the Privacy Agreement.
1. Name, E-Mail-Adresse, Firma, Telefonnummer, Anschrift und mindestens eine Produktauswahl wird benötigt.
300C/L BREITPANEELDECKE
Unsere 300 mm breiten Deckenpaneele sorgen für ein einmaliges und robustes Erscheinungsbild. Mit Paneelspannweiten von bis zu 6 m sind weniger Paneele und Fugen erforderlich, was zur Senkung der Installationskosten beiträgt. Erhältlich mit zwei Fugenoptionen und einer Vielzahl an Perforationen für die Akustikleistung sparen unsere Breitpaneele Kosten, ohne an Attraktivität einzubüßen.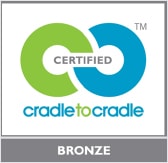 Allgemeine Informationen
Warum 300C/L?


Der robuste Look des Breitpaneels 300C/300L passt perfekt zu weiten, offenen Räumen mit hohem Schallpegel wie etwa Flughäfen, Einkaufszentren oder Konferenzsälen. Um den Projektanforderungen zu entsprechen, kann eines der vier Standard-Stützsysteme gewählt werden. Dank ihrer exzellenten Lärmschutzeigenschaften verwandeln 300C/300L-Paneele laute Umgebungen in Räume mit akustisch angenehmer Atmosphäre.
Eigenschaften


Geschlossener Deckentyp im 300 mm Modul, ergibt in der fertigen Installation ein geschlossenes, ebenmäßiges Erscheinungsbild
Paneele sind standardmäßig in Stahl (0,6 mm) oder Aluminium (0,7mm) erhältlich
Paneele sind in beliebigen Längen bis zu 6000 mm (standardmäßig) lieferbar und sind bis zu 2400 mm Länge (300C) und 1800 mm Länge (300C) frei gespannt
Eine optimale Akustiksteuerung kann durch den Einsatz perforierter Paneele mit einer innen in die Paneele eingeklebten Vliesstoff-Textilmembran erzielt werden
Leicht abnehmbares Paneel für den uneingeschränkten Zugang zu Betriebsvorrichtungen und Anlagen im Deckenhohlraum
Aluminiumtragschienen in Kombination mit Aluminiumpaneelen können auch bei Außenanwendungen eingesetzt werden
Cradle to Cradle Certified™ Bronze (Cradle to Cradle Certified™ is a certification mark licensed by the Cradle to Cradle Products Innovation Institute).
Anwendung


Die Breitpaneele der Serie 300C/300L eignen sich für alle Gebäudebereiche. Hierzu gehören unter anderem Firmengebäude, Beförderungsgebäude (Flughäfen, U-Bahn-Stationen, Bushaltestellen und Bahnhöfe), Einzelhandel, Freizeiteinrichtungen, öffentliche Gebäude, Hotels und Gaststätten, Gesundheitswesen, Bildungseinrichtungen und Wohngebäude.

Bitte kontaktieren Sie uns, um Ihre Wünsche mit uns zu besprechen.
Design & Inspiration
Mit den Breitpaneeldecken der Serie Luxalon® 300C/300L können Architekten eine geschlossene, ebenmäßige Decke mit leistungsstarkem Aluminium oder Stahl gestalten. Mit zwei Fugenoptionen, zwei Materialien zur Auswahl und vier verschiedenen Installationsoptionen kann dieses Deckensystem an nahezu jede Anforderung angepasst werden. Verschiedene Perforationsmuster bieten Lösungen für eine Vielzahl akustischer Umgebungen.
Das Sortiment von Hunter Douglas an gebogenen Metalldecken ist in verschiedenen Standardfarben erhältlich, die sich für die meisten Anwendungen eignen. Weitere Informationen zu den für bestimmte Projekte verfügbaren Deckentypen, Ausführungen und Farbpaletten erhalten Sie von unserem Verkaufsbüro.
Materialeigenschaften


Die Breitpaneeldecken der Serie 300C/300L kommen in der Regel bei Anwendungen zum Einsatz, bei denen der Architekt einen robusteren Look anstrebt. Die 300 mm breiten und bis zu 6000 mm langen Paneele sorgen für eine ebenmäßige und nahtlose Oberfläche. Die Deckenpaneele weisen eine gerade L-Fuge (300L) oder eine saubere V-Fuge (300C) auf. Je nach Ausführung können die Paneele als Clip-In, Lay-On, Tragschiene oder Universalbandrastersystem installiert werden.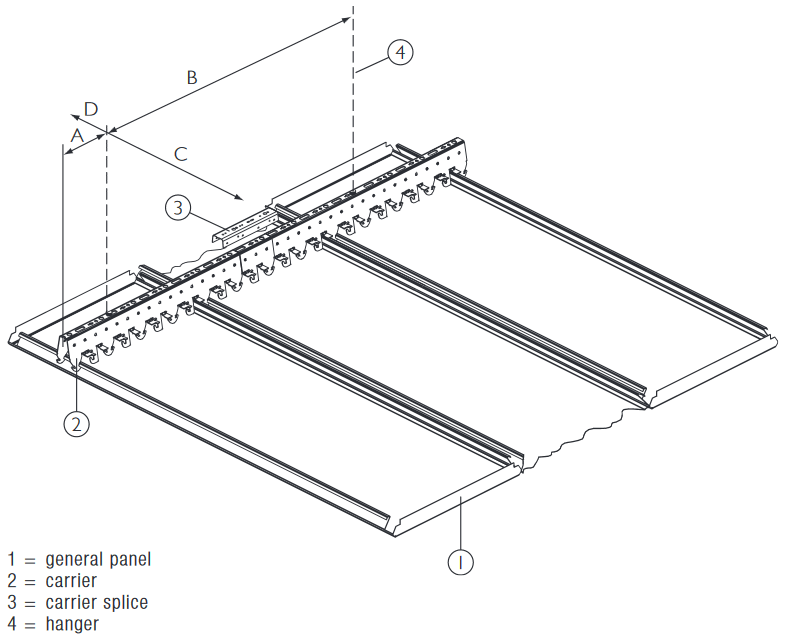 Weitere Produktinformationen
Detailliertere Angaben finden Sie im
Download-Bereich
weiter unten.
Akustische Informationen

Die Akustik in Büroräumen oder in öffentlichen Einrichtungen und Schulgebäuden trägt zu unserem Wohlbefinden bei, da eine minderwertige Akustikleistung unsere Gesundheit, Kommunikation, Sicherheit, Produktivität und unser Lernvermögen beeinträchtigen kann. Die leistungsstarken Akustikdeckenprodukte von Hunter Douglas sind die beste Lösung für eine herausragende Akustikleistung, einen ausgezeichneten Komfort und eine optisch ansprechende Umgebung. Mit dem Breitpaneelsystem Luxalon 300C/300L kann je nach Decke und Paneelkonfiguration ein Schallabsorptionswert (αw) von 0,75 erzielt werden.



Weitere Informationen zur Akustik
Weitere akustische Informationen finden Sie im
Download-Bereich
weiter unten.
| Beschreibung | ID | Downloads |
| --- | --- | --- |
| Metal Interior Ceiling Wide Panel 300C General 2D | C-i-WP-300C-GE-2D-01/-03 | dwg pdf |
| Metal Interior Ceiling Wide Panel 300C General 3D | C-i-WP-300C-GE-3D-01/-02 | dwg pdf |
| Metal Interior Ceiling Wide Panel 300C C-Grid 2D | C-i-WP-300C-CG-2D | dwg pdf |
| Metal Interior Ceiling Wide Panel 300C C-Grid 3D | C-i-WP-300C-CG-3D | dwg pdf |
| Metal Interior Ceiling Wide Panel 300C Clip-in 2D | C-i-WP-300C-CL-2D | dwg pdf |
| Metal Interior Ceiling Wide Panel 300C Clip-in 3D | C-i-WP-300C-CL-3D | dwg pdf |
| Beschreibung | ID | Downloads |
| --- | --- | --- |
| Metal Interior Ceiling Wide Panel 300L General 2D | C-i-WP-300L-GE-2D-01/-03 | dwg pdf |
| Metal Interior Ceiling Wide Panel 300L General 3D | C-i-WP-300L-GE-3D-01/-02 | dwg pdf |
| Metal Interior Ceiling Wide Panel 300L C-Grid 2D | C-i-WP-300L-CG-2D | dwg pdf |
| Metal Interior Ceiling Wide Panel 300L C-Grid 3D | C-i-WP-300L-CG-3D | dwg pdf |
Gesundheit und Wohlbefinden
Das Decken-Portfolio von Hunter Douglas Architectural leistet einen Beitrag zur nachhaltigen Bauweise: hochästhetische Lösungen, die Energie sparen und Ihren Komfort optimieren. Die wohl wichtigste Funktion eines jeden Gebäudes ist es, die Gesundheit und das Wohlbefinden seiner Bewohner zu fördern. Unsere Beschattungslösungen lassen gesundes Tageslicht herein, verhindern jedoch Blendeffekte und Temperaturspitzen. Unsere Akustik-Decken sind ein Kernelement bei der Schaffung einer komfortablen Geräuschumgebung.
Nachhaltige Materialien
Umweltgerechte Materialien sind der Schlüssel zu einer nachhaltigen Bauweise. Unser Grundsatz ist es, von Beginn an nur Materialien mit umweltfreundlichen Eigenschaften zu verwenden. Viele unserer Produkte bestehen aus Aluminium, das in unseren hauseigenen Schmelzöfen hergestellt wurde. Wir haben unsere Prozesse so weit optimiert, dass wir bis zu 99 % recycelte Inhaltsstoffe verwenden und genau die passende Legierung für unsere Produkte herstellen können. Unser Holz ist FSC-zertifiziert, und bei unserer Produktentwicklung befolgen wir das "Cradle to Cradle"-Prinzip ("von der Wiege zur Wiege").
Energieeinsparungen
Um die globale Erwärmung wirksam zu bekämpfen, muss der Energieverbrauch im Gebäudebereich nachhaltig gesenkt werden. Die meisten modernen Bürogebäude verbrauchen mehr Energie für die Kühlung bzw. Klimatisierung als für das Heizen. Eine höchst erfolgreiche Strategie zur Vermeidung übermäßig hoher Temperaturen in Alt- und Neubauten: Sonnenenergie, die durch transparente Fassadenkomponenten eines Gebäudes in dessen Innenbereich gelangt, wird effizient weitergeleitet. Unsere überlegenen Beschattungslösungen ermöglichen deutliche Energieeinsparungen und fördern gleichzeitig Gesundheit und Wohlbefinden.
Soziale Verantwortung
"Keen on Green" ist unsere unternehmensweite Initiative zur Verringerung des Energie- und Wasserverbrauches sowie zur Verbesserung unserer allgemeinen Kohlendioxyd-Bilanz. Wir befolgen die ISO-14001-Grundsätze, um unsere unsere "Keen on Green"-Zielsetzungen aktiv umzusetzen. Hunter Douglas und seine Beschäftigten leisten einen aktiven Beitrag zur Unterstützung der Gemeinden, in denen wir leben und arbeiten – doch wir engagieren uns auch auf globaler Ebene. Ein Unternehmen besteht aus Menschen. Wir sind stolz auf unser weltweites Netzwerk an erfahrenen, intelligenten, passionierten und kreativen Mitarbeitern, die Hunter Douglas bewusst als ihren Arbeitgeber ausgewählt haben.