Name der Abteilung: Hunter Douglas Architektur-Systeme
Internet: www.hd-as.de
Adresse: Erich-Ollenhauer-Str. 7 Düsseldorf D-40595 Deutschland
Telefonnummer: (+49) 0800 - 88 000 03
Fax: (+49) 0211 - 97 086 20
Kontakt: Kontakt
Name der Abteilung: Herr Marco Moryson
Objektberater Nord- und Ostdeutchland
Internet: www.hd-as.de
Adresse: Deutschland
Telefonnummer: 0172 - 81 51 802
Fax: 0211 - 970 86 20
Kontakt: Kontakt
Name der Abteilung: Herr Jörg Wöllner
Objektberater Süddeutschland
Internet: www.hd-as.de
Adresse: Deutschland
Telefonnummer: 0172-2905229.
Fax: +49 (0)211 9708620
Kontakt: Kontakt
Herzlichen Dank für Ihre Angaben. Wir werden uns in Kürze bei Ihnen melden.
Es gab ein Problem bei der Speicherung Ihrer Anfrage. Bitte versuchen Sie es erneut.
Please accept the Privacy Agreement.
1. Name, E-Mail-Adresse, Firma, Telefonnummer, Anschrift und mindestens eine Produktauswahl wird benötigt.
MASSIVHOLZ LINEAR
Das Deckensystem mit linearem Massivholz ist eine Holzlösung in ihrer natürlichsten Form. Es ist eine große Auswahl von verschiedenen Holzarten erhältlich, die sich alle durch ganz besondere Merkmale auszeichnen. Es können verschiedene Paneelbreiten miteinander kombiniert werden, um einen einmaligen Look zu kreieren. Das System ist einfach zu installieren und ermöglicht die Demontage der Deckenpaneele und den einfachen Zugang zum Deckenhohlraum.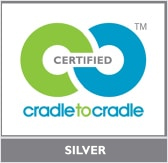 Allgemeine Informationen
Warum lineares Massivholz?

Mit dem Deckensystem aus linearem Massivholz gestalten Sie ein umweltfreundliches und langlebiges Gebäude mit authentischem Flair. Holz ist ein lebendiges Naturprodukt, es atmet und zeichnet sich durch ganz besondere Merkmale aus, wodurch es sich für zahlreiche Designlösungen eignet. Holz ist zudem das einzige Baumaterial, das zu 100 % CO2-neutral und vollständig wiederverwertbar ist.

Der Vorteil des Systems ist, dass es sich um eine maßgearbeitete Lösung handelt. Somit sind vor Ort keine Zuschnitte erforderlich, was die Kosten und den Zeitaufwand für die Installation erheblich reduziert. Da das Paneel und die Fugenbreite vollständig konfigurierbar sind, ist jedes Design möglich.
Eigenschaften


Eine maßgearbeitete Lösung für minimale Installationszeit und Anpassungen vor Ort
Projekte werden technisch unterstützt und entwickelt, was eine perfekte Passform vor Ort sicherstellt
Akustikleistung bis zu alpha w 0,70 (ohne optionale Steinwolle)
Brandverhaltensklasse B-s2,d0 gemäß EN 13501-1 (höhere Klasse auf Anfrage)
Eine komplett natürliche und nachhaltige Holzdecke oder Wandlösung mit FSC/PEFC-Zertifizierung
Gebogene Lösungen möglich durch Einsatz einer speziellen Tragschiene oder CNC-Zerspanung.
Cradle to Cradle Certified™ Silver (Cradle to Cradle Certified™ is a certification mark licensed by the Cradle to Cradle Products Innovation Institute).
Anwendung

Lineares Massivholz an Decken und Wänden eignen sich für alle Gebäudebereiche: Firmengebäude, Beförderungsgebäude (Flughäfen, U-Bahn-Stationen, Bushaltestellen und Bahnhöfe), Einzelhandel, Freizeiteinrichtungen, öffentliche Gebäude, Hotels und Gaststätten, Gesundheitswesen, Bildungseinrichtungen oder Wohngebäude.


Holen Sie sich die Natur ins Haus
Massivholz ist nachhaltig und ein 100 % natürliches Baumaterial, das sich zunehmender Beliebtheit bei Designern erfreut. Holz sorgt in jeder Form für ein warmes Ambiente im Raum. Jede Holzart zeichnet sich durch ihre ganz besondere Struktur, speziellen Eigenschaften und authentische Note durch Holzmaserungen, Astlöcher und Farbvariationen aus.
Holzarten und Ausführungen


Unsere Palette an Holz umfasst mehr als 20 verschiedene Arten, die sich alle durch ganz besondere Merkmale auszeichnen. Die Holzlatten können geglättete, feingesägte und grobgesägte Oberflächen aufweisen. Die Holzlatten werden standardmäßig mit einem hochwertigen Klarlack beschichtet, um das Holz vor Feuchtigkeit, Staub und Schmutz zu schützen. Weitere Holzarten und Lacke sind auf Anfrage erhältlich.


| | | | |
| --- | --- | --- | --- |
| | | | |
| Yellow Poplar | Ayous | Yellow Pine | European Pine |
| | | | |
| | | | |
| Accoya | Siberian Larch | American White Oak | American Ash |
| | | | |
| | | | |
| European Oak | American Red Oak | Cherry | Oregon Pine |
| | | | |
| | | | |
| Jatoba | Teak | Cambara | Merbau |
| | | | |
| | | | |
| Mahogany | Western Red Cedar | American Walnut | Wenge |
| | | | |
| BAMBOO | | | |
| | | | |
| Bamboo SP Natural | Bamboo SP Caramel | | |

Ausführungen

Neben dem standardmäßigen Klarlack ist eine große Auswahl von Beizen und Farben erhältlich. Diese Ausführung kann Holz eine schöne Note verleihen.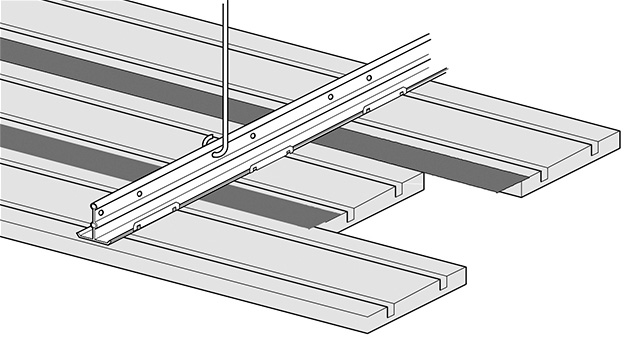 Systemeigenschaften


Eine perfekte Passform für Ihr Bauvorhaben ist garantiert, da die Paneele maßgearbeitet werden. Ein weiterer Zuschnitt vor Ort ist damit nicht erforderlich. Dies senkt nicht nur Installationskosten, sondern sorgt auch dafür, dass die wunderschönen Details der Holzpaneele bewahrt bleiben. Das lineare Decken- und Wandsystem aus Massivholz ist im Hinblick auf maximale Effizienz und minimale Installationskosten entwickelt worden. Die speziell entwickelte Unterkonstruktion besteht aus vormontierten Clips, die in den Tragschienen leicht zusammengesetzt werden können. Beleuchtungen, Lüftungen oder Lautsprecher können bequem an der Decke angebracht werden.


Deckenlösung

Das lineare Deckensystem besteht aus Massivholzpaneelen mit vormontierten Clips, mit denen sie einfach auf der Tragschiene befestigt werden können. Die Holzpaneele sind in variablen oder festen Längen lieferbar und werden mit einem Nut-und-Feder-System verbunden, um eine nahtlose Fuge zu bilden.

- Drei demontierbare Lösungen; Linear Offen, Geschlossen & Multipaneel
- Schnelle Installation mit vormontierten Clip
- Gebogene und wellenförmige Formen möglich
- Paneelbreiten von 75 mm bis zu 180 mm
- Kombination verschiedener Paneelbreiten mit dem Multipaneelsystem möglich


Wandlösung

Das lineare Wandsystem aus Massivholz wurde entwickelt, um eine natürliche, maßgearbeitete Wandlösung zu gestalten. Das Aluminium-SLR-Profil gewährleistet in Kombination mit den vormontierten Clips eine einfache Installation in horizontaler oder vertikaler Laufrichtung.

- Führen Sie die Decke in horizontaler oder vertikaler Laufrichtung zur Wand
- Kombinieren Sie verschiedene Paneelbreiten in einem Systemm
- Schnelle Installation mit vormontierten Clips
- Auch gebogene Wandlösungen sind möglich


Größen

Nachstehend ist eine Auswahl an häufig verwendeten Größen aufgeführt. Es sind auf Anfrage jedoch auch andere Größen erhältlich.
| | | | |
| --- | --- | --- | --- |
| Lineare Masssivholz Paneele | A - B | | |
| | 12 - 63 | 19 - 70 | 19 - 92 |
| | 15 - 68 | 19 - 82 | 15 - 110 |
| | 15 - 70 | 13 - 92 | 19 - 116 |


Weitere Produktinformationen

Detailliertere Angaben finden Sie im Download-Bereich weiter unten. Hier finden Sie Informationen zu technischen Zeichnungen und Spezifikationen, maximalen Spannweiten, Abmessungen und Gewichten, Materialverbrauch per m2.
Leistung
Auf der Rückseite der Paneele wird eine Akustikmatte aus Vliesstoff angebracht, um die Akustikleistung der Decke zu verbessern

Der akustische Komfort in Büroräumen oder in öffentlichen Einrichtungen und Schulgebäuden trägt zu unserem Wohlbefinden bei. Guter akustischer Komfort kann sich positiv auf unsere Gesundheit, Kommunikation, Sicherheit, Produktivität und Lernvermögen auswirken. Der Einsatz der leistungsstarken Akustikdeckensysteme von Hunter Douglas stellt die beste Lösung für eine herausragende Akustikleistung, einen ausgezeichneten Komfort und ein insgesamt optisch ansprechendes Erscheinungsbild dar. Mit dem System Massivholz Linear können je nach Paneel und Fugenbreiten Schallabsorptionswerte (αw) zwischen 0,55 und 0,85 erzielt werden.
| Beschreibung | ID | Downloads |
| --- | --- | --- |
| Lineares Holz im Innenbereich geschlossen 2D | C-i-WD-LI-CL-2D-02 | dwg pdf |
| Lineares Holz im Innenbereich geschlossen 3D | C-i-WD-LI-CL-3D-02 | dwg pdf |
| Lineares Holz im Innenbereich offen 2D | C-i-WD-LI-OP-2D-02 | dwg pdf |
| Lineares Holz im Innenbereich offen 3D | C-i-WD-LI-OP-3D-02 | dwg pdf |
Gesundheit und Wohlbefinden
Das Decken-Portfolio von Hunter Douglas Architectural leistet einen Beitrag zur nachhaltigen Bauweise: hochästhetische Lösungen, die Energie sparen und Ihren Komfort optimieren. Die wohl wichtigste Funktion eines jeden Gebäudes ist es, die Gesundheit und das Wohlbefinden seiner Bewohner zu fördern. Unsere Beschattungslösungen lassen gesundes Tageslicht herein, verhindern jedoch Blendeffekte und Temperaturspitzen. Unsere Akustik-Decken sind ein Kernelement bei der Schaffung einer komfortablen Geräuschumgebung.
Nachhaltige Materialien
Umweltgerechte Materialien sind der Schlüssel zu einer nachhaltigen Bauweise. Unser Grundsatz ist es, von Beginn an nur Materialien mit umweltfreundlichen Eigenschaften zu verwenden. Viele unserer Produkte bestehen aus Aluminium, das in unseren hauseigenen Schmelzöfen hergestellt wurde. Wir haben unsere Prozesse so weit optimiert, dass wir bis zu 99 % recycelte Inhaltsstoffe verwenden und genau die passende Legierung für unsere Produkte herstellen können. Unser Holz ist FSC-zertifiziert, und bei unserer Produktentwicklung befolgen wir das "Cradle to Cradle"-Prinzip ("von der Wiege zur Wiege").
Energieeinsparungen
Um die globale Erwärmung wirksam zu bekämpfen, muss der Energieverbrauch im Gebäudebereich nachhaltig gesenkt werden. Die meisten modernen Bürogebäude verbrauchen mehr Energie für die Kühlung bzw. Klimatisierung als für das Heizen. Eine höchst erfolgreiche Strategie zur Vermeidung übermäßig hoher Temperaturen in Alt- und Neubauten: Sonnenenergie, die durch transparente Fassadenkomponenten eines Gebäudes in dessen Innenbereich gelangt, wird effizient weitergeleitet. Unsere überlegenen Beschattungslösungen ermöglichen deutliche Energieeinsparungen und fördern gleichzeitig Gesundheit und Wohlbefinden.
Soziale Verantwortung
"Keen on Green" ist unsere unternehmensweite Initiative zur Verringerung des Energie- und Wasserverbrauches sowie zur Verbesserung unserer allgemeinen Kohlendioxyd-Bilanz. Wir befolgen die ISO-14001-Grundsätze, um unsere unsere "Keen on Green"-Zielsetzungen aktiv umzusetzen. Hunter Douglas und seine Beschäftigten leisten einen aktiven Beitrag zur Unterstützung der Gemeinden, in denen wir leben und arbeiten – doch wir engagieren uns auch auf globaler Ebene. Ein Unternehmen besteht aus Menschen. Wir sind stolz auf unser weltweites Netzwerk an erfahrenen, intelligenten, passionierten und kreativen Mitarbeitern, die Hunter Douglas bewusst als ihren Arbeitgeber ausgewählt haben.