Murs linéaires HeartFelt®
Nom de la division: Hunter Douglas Produits Architecturaux France
Web: www.hunterdouglas.fr
Adresse: 3 Avenue des Marronniers Bonneuil Cedex F-94380 France
Numéro de téléphone: +33 1 43399100
Fax: +33 1 4339 1451
Nous contacter: Nous contacter
Nom de la division: Espace Voiles
Web: www.espacevoiles.com
Adresse: 4 Impasse Marius Berliet ZA La Bilias Deniaud Vigneux De Bretagne 44360 France
Numéro de téléphone: 02 28 01 08 80
Fax: 02 28 01 08 81
Merci. Nous prendrons rapidement contact avec vous.
Votre demande n'a pas pu être enregistrée, veuillez réessayer.
Please accept the Privacy Agreement.
Name, email, company, phone, location and at least one product selection are required.
Parois HeartFelt®
Notre système de plafond innovant HeartFelt® peut également être utilisé comme système de paroi : chaque paroi devient une surface visuelle et acoustique inédite.
Informations Générales
Pourquoi opter pour des parois HeartFelt® ?

Grâce au système de plafond et de paroi modulaire HeartFelt®, Hunter Douglas offre aux architectes, aux installateurs et aux propriétaires un système avancé de gestion précise de l'acoustique dans chaque espace. Comme le système de plafond est désormais disponible en tant que système de paroi, le plafond et la paroi peuvent être assemblés comme un seul élément. Les différentes couleurs et les différents modules disponibles permettent de nombreuses possibilités de conception et de variations.
Propriétés


Propriétés acoustiques élevées
Possibilité de placer le plafond dans le prolongement de la paroi
Disponibles en gris et en tons de brun
Disponible en panneaux en forme caree de 55 mm et en panneaux arrondis de 64 mm
Différents modules disponibles
Application d'un raccord porteur pour fixer les panneaux dans des supports standard
Application

HeartFelt® convient à de nombreux secteurs tels que les entreprises, les magasins, les infrastructures de loisirs, les espaces publics, l'horeca, la santé publique, l'enseignement et les habitations.

Veuillez nous contacter pour vos besoins spécifiques.
Conception et inspiration

HeartFelt® ; des propriétés acoustiques et visuelles inédites et un concept dorénavant optimisé en un système de paroi. En faisant varier l'écartement entre les panneaux et en combinant le plafond et la paroi, HeartFelt® peut occuper une place prépondérante dans l'ensemble du design intérieur.

Nuances de gris & tons de terre

TLes panneaux en feutre se déclinent en cinq teintes de gris, allant du blanc cassé à l'anthracite, le blanc, noir et cinq tons de terre. La teinte exacte des panneaux est définie par la proportion de fibres blanches et noires dans le matériau de base.




Cinq nuances de gris

WHITE 7593
LIGHT GREY 7596
MIDDLE GREY 7597
DARK GREY 7598
BLACK 7594

Tons de terre

CREME 7575
LIGHT BROWN 7576
MEDIUM BROWN 7577
DARK BROWN 7578
UMBER 7579
Si vous désirez une couleur différente de celles ci-dessus, contactez-nous.

* De légères différences de coloris par rapport aux échantillons réels sont possibles.


Propriétés des matériaux

HeartFelt® est un système de plafond et de paroi linéaire en fibres PES non tissées, formées thermiquement, avec des joints ouverts entre les panneaux. Les panneaux ont une dimension de 40 mm de large et de 55 mm de haut et une longueur maximale de 6 000 mm. Les modules suivants sont disponibles : 50 à 200 mm avec des extensions de 10 mm chacun.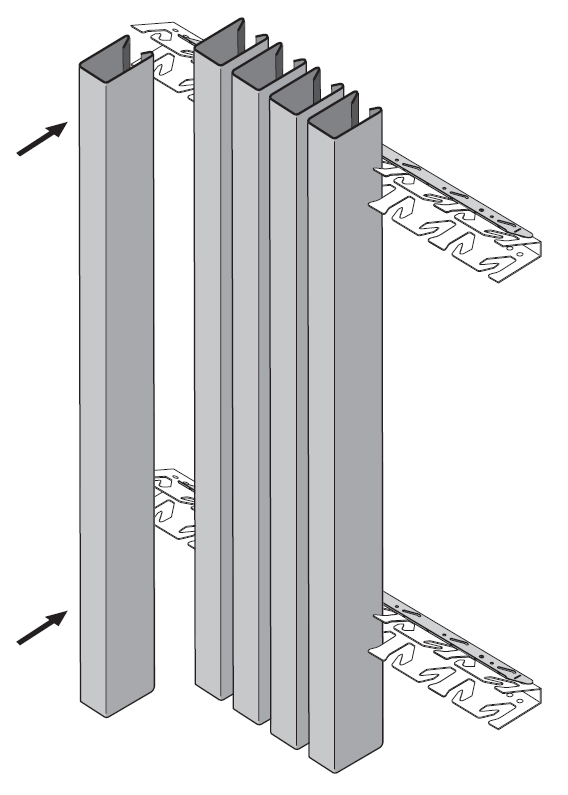 Plus d'informations

Pour de plus amples informations, consultez la partie Téléchargements ci-dessous.




Avec le choix de créer les meilleures performances acoustiques et une apparence esthétique douce, nous avons appliqué le mur de feutre modulaire dans le projet Hasselt, en Belgique. L'application murale est un développement ultérieur du système HeartFelt® existant. Au total, 115 000 m2 de lattes sont installées. Nos produits sont conçus pour fonctionner pour vous.
Informations acoustiques

Le confort acoustique d'un bureau, d'une école ou d'un bâtiment public est important pour notre bien-être, car une mauvaise acoustique peut affecter la santé, la communication, la sécurité, la productivité et l'apprentissage. Les produits de plafond de haute qualité acoustique Hunter Douglas offrent la meilleure solution pour des performances acoustiques, un confort et une esthétique exceptionnels.




Plus d'informations sur l'acoustique

FVous trouverez des informations plus détaillées ci-dessous dans téléchargements


Santé et bien-être
La gamme de plafonds Hunter Douglas Architectural contribue à la construction de bâtiments durables au moyen de solutions esthétiques qui améliorent le confort et permettent d'économiser de l'énergie. La fonction principale du bâtiment est sans doute de préserver la santé et le bien-être de ses occupants. Nos protections solaires permettent de profiter de la lumière naturelle sans tous les désagréments liés à l'éblouissement et à l'inconfort thermique. Nos plafonds acoustiques sont un élément fondamental dans l'amélioration du confort acoustique.
Matériaux solides
Les matériaux écologiques sont la clé du succès si l'on désire avoir un bâtiment durable. Notre stratégie est de commencer par utiliser des matériaux qui ont d'excellentes propriétés environnementales. Bon nombre de nos produits sont fabriqués à partir d'aluminium produit dans nos propres fonderies. Nous avons optimisé nos processus afin d'utiliser jusqu'à 99 % de contenu recyclé, dans le but de produire l'alliage adapté à nos produits. Notre bois est certifié FSC et nous adoptons le principe « Cradle to Cradle » dans la fabrication de nos produits.
Économies d'énergie
Diminuer la consommation énergétique de l'ensemble du bâtiment est un élément capital pour la prévention du réchauffement de la planète. La plupart des bureaux modernes consomment plus d'énergie pour la climatisation que pour le chauffage. Une gestion efficace de l'énergie solaire pénétrant par la partie transparente de la façade est une stratégie clé dans la prévention de la surchauffe des anciens et nouveaux bâtiments. Nos protections solaires très performantes permettent de faire d'importantes économies d'énergie, tout en préservant la santé et le bien-être.
Responsabilité sociale des entreprises
Keen on Green est une initiative majeure lancée à l'échelle de l'entreprise qui réduit la consommation énergétique, l'utilisation de l'eau et notre empreinte carbone globale. Nous adoptons le cadre ISO 14001 afin de gérer activement nos objectifs Keen on Green. Hunter Douglas et ses employés soutiennent activement les communautés dans lesquelles nous vivons et travaillons, ainsi que les communautés à une échelle plus globale. Business is people. Nous sommes fiers de notre réseau mondial de talents créatifs, passionnés, intelligents et expérimentés qui ont délibérément choisi Hunter Douglas comme employeur.