Nom de la division: Hunter Douglas Produits Architecturaux France
Web: www.hunterdouglas.fr
Adresse: 3 Avenue des Marronniers Bonneuil Cedex F-94380 France
Numéro de téléphone: +33 1 43399100
Fax: +33 1 4339 1451
Nous contacter: Nous contacter
Nom de la division: Espace Voiles
Web: www.espacevoiles.com
Adresse: 4 Impasse Marius Berliet ZA La Bilias Deniaud Vigneux De Bretagne 44360 France
Numéro de téléphone: 02 28 01 08 80
Fax: 02 28 01 08 81
Merci. Nous prendrons rapidement contact avec vous.
Votre demande n'a pas pu être enregistrée, veuillez réessayer.
Please accept the Privacy Agreement.
Name, email, company, phone, location and at least one product selection are required.
BOIS MASSIF LINÉAIRE
Le système de plafond linéaire en bois massif est la solution en bois sous sa forme naturelle la plus pure. Un grand nombre d'essences de bois est disponible, chacune avec leurs propres caractéristiques. Il est possible de combiner de panneaux de différentes largeurs pour créer un look unique. Le système s'installe facilement et peut être démontable pour garantir l'accès au plénum.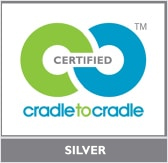 Informations Générales
Pourquoi le système linéaire en bois massif ?


Lorsque vous sélectionnez les systèmes linéaires en bois massif, vous créez une construction écologique et durable avec une touche authentique. Le bois est un produit naturel qui vit, qui respire et qui possède ses propres caractéristiques le rendant adapté à de nombreuses solutions de conception. Le bois est aussi le seul matériau de construction entièrement recyclable et complètement neutre en CO2.

L'avantage du système est qu'il s'agit d'une solution sur mesure, ce qui signifie aucune coupe à dimensions sur place pour une réduction considérable du temps d'installation et des coûts. La personnalisation intégrale du panneau et de la dimension de joint permet toutes les conceptions.
Characteristics


Solution sur mesure pour une réduction du temps d'installation et des adaptations sur site
Les projets bénéficient d'un support et d'une élaboration techniques, pour une adaptation parfaite sur site
Performances acoustiques jusqu'à 0,70 αw (sans laine de roche en option)
Classe de tenue au feu B-s2, d0 conformément à la norme EN 13501-1 (classe plus élevée sur demande)
Un plafond ou une solution murale en bois durables et naturels certifiés FSC/PEFC
Solutions cintrées possibles grâce à un porteur spécial ou une découpe CNC.
Cradle to Cradle Certified™ Silver (Cradle to Cradle Certified™ is a certification mark licensed by the Cradle to Cradle Products Innovation Institute).
Application

Les plafonds et murs linéaires en bois massif conviennent à toutes les fonctions de bâtiment : entreprise, transport (aéroports, métro, gares ferroviaires et routières), commerce, loisir, espace public, accueil, soins de santé, éducation ou résidentielle.
Faites entrer la nature
Puissance de la nature
Le bois est un produit naturel et très durable, qui résiste pendant des années. Le traitement industriel de ce matériau n'a qu'un impact environnemental très limité, et le bois lui-même stocke le CO2. Cela permet de proposer des produits respectueux de l'environnement, sains et responsables. Avec un mur en bois, la nature s'invite dans votre intérieur.
ESSENCES DE BOIS ET FINITIONS


Notre gamme d'essences de bois se compose de plus de vingt espèces différentes, chacune avec ses caractéristiques propres. Les lames de bois ont une finition rabotée, fine et brute. Les panneaux en bois standard sont traités avec un vernis de haute qualité afin de les protéger contre l'humidité, la poussière et la saleté. D'autres essences de bois sont disponibles sur demande.


| | | | |
| --- | --- | --- | --- |
| | | | |
| Yellow Poplar | Ayous | Yellow Pine | European Pine |
| | | | |
| | | | |
| Accoya | Siberian Larch | American White Oak | American Ash |
| | | | |
| | | | |
| European Oak | American Red Oak | Cherry | Oregon Pine |
| | | | |
| | | | |
| Jatoba | Teak | Cambara | Merbau |
| | | | |
| | | | |
| Mahogany | Western Red Cedar | American Walnut | Wenge |
| | | | |
| BAMBOO | | | |
| | | | |
| Bamboo SP Natural | Bamboo SP Caramel | | |

Finitions

Outre la laque transparente standard, il existe de nombreux teintures et coloris disponibles. Cette finition peut apporter une belle touche au bois.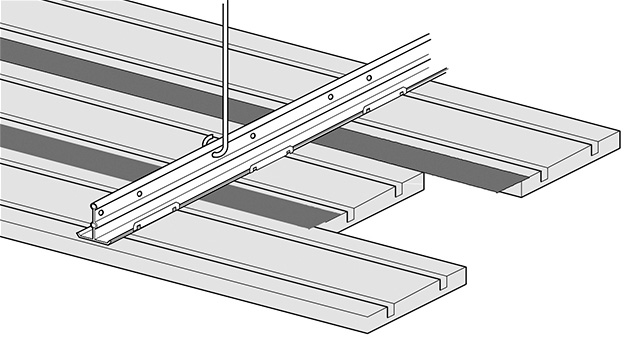 Caractéristiques du système

Les panneaux sont fabriqués sur mesure afin de garantir une adaptation parfaite. Cela évite toute découpe sur le site, réduit les coûts d'installation et maintient les superbes détails des panneaux en bois. Les plafonds et les systèmes muraux linéaires en bois massif sont élaborés de façon à maximiser l'efficacité et à réduire les coûts d'installation. Le système de suspension spécialement développé consiste en des clips préfixés qui sont facilement montés sur les porteurs. Les appareils d'éclairage, les grilles ou les haut-parleurs sont fixés facilement au plafond.





Solution de plafond

Le système de plafond linéaire en bois massif consiste en des panneaux en bois massif avec des clips préfixés, ce qui permet de les fixer facilement au porteur. Les panneaux en bois sont disponibles dans des longueurs différentes ou fixes et sont accrochés avec des languettes et des rainures afin de créer un joint dissimulé.

- Trois solutions démontables : linéaire ouvert, fermé et multi-lames
- Installation rapide avec clips préassemblés
- Formes cintrées et ondulées disponibles
-Largeurs de panneau de 75 mm à 180 mm
- Combinaison de plusieurs largeurs de panneau avec le système multi-lames.


Solution murale

Le système mural linéaire en bois massif a été développé pour créer une solution naturelle et sur mesure. Le profilé SLR en aluminium et les clips préassemblés garantissent une installation aisée à l'horizontale ou à la verticale.

- Amène le plafond au mur, à l'horizontale ou à la verticale
- Combinaison de plusieurs largeurs de panneaux en un seul système
- Installation rapide avec clips préassemblés
- Solutions murales cintrées également disponibles


Dimensions

Une sélection des dimensions les plus courantes est disponible ci-dessous, toutefois d'autres dimensions sont disponibles sur demande.
| | | | |
| --- | --- | --- | --- |
| Bois massif linéaire | A - B | | |
| | 12 - 63 | 19 - 70 | 19 - 92 |
| | 15 - 68 | 19 - 82 | 15 - 110 |
| | 15 - 70 | 13 - 92 | 19 - 116 |

Informations complémentaires sur le produit

Pour de plus amples informations, consultez la partie Téléchargements ci-dessous. Vous y trouverez des informations concernant les schémas et spécifications techniques, les portées maximales, les dimensions et poids ainsi que la matière requise par m2.
Performances

Un feutre acoustique non tissé est placé à l'arrière des panneaux afin d'améliorer les performances acoustiques du plafond.

Le confort acoustique dans un bureau, une école ou un bâtiment public contribue à notre bien-être. Il peut exercer une influence positive sur la santé, la communication, la sécurité, la productivité et l'apprentissage. Les produits de plafond aux performances acoustiques exceptionnelles propres à Hunter Douglas sont la meilleure solution garantissant des performances acoustiques, un confort et un aspect esthétique inégalés. Le système linéaire en bois massif offre des valeurs d'absorption (αw) comprises entre 0,55 et 0,85, selon les largeurs de lame et de plafond.
Santé et bien-être
La gamme de plafonds Hunter Douglas Architectural contribue à la construction de bâtiments durables au moyen de solutions esthétiques qui améliorent le confort et permettent d'économiser de l'énergie. La fonction principale du bâtiment est sans doute de préserver la santé et le bien-être de ses occupants. Nos protections solaires permettent de profiter de la lumière naturelle sans tous les désagréments liés à l'éblouissement et à l'inconfort thermique. Nos plafonds acoustiques sont un élément fondamental dans l'amélioration du confort acoustique.
Matériaux solides
Les matériaux écologiques sont la clé du succès si l'on désire avoir un bâtiment durable. Notre stratégie est de commencer par utiliser des matériaux qui ont d'excellentes propriétés environnementales. Bon nombre de nos produits sont fabriqués à partir d'aluminium produit dans nos propres fonderies. Nous avons optimisé nos processus afin d'utiliser jusqu'à 99 % de contenu recyclé, dans le but de produire l'alliage adapté à nos produits. Notre bois est certifié FSC et nous adoptons le principe « Cradle to Cradle » dans la fabrication de nos produits.
Économies d'énergie
Diminuer la consommation énergétique de l'ensemble du bâtiment est un élément capital pour la prévention du réchauffement de la planète. La plupart des bureaux modernes consomment plus d'énergie pour la climatisation que pour le chauffage. Une gestion efficace de l'énergie solaire pénétrant par la partie transparente de la façade est une stratégie clé dans la prévention de la surchauffe des anciens et nouveaux bâtiments. Nos protections solaires très performantes permettent de faire d'importantes économies d'énergie, tout en préservant la santé et le bien-être.
Responsabilité sociale des entreprises
Keen on Green est une initiative majeure lancée à l'échelle de l'entreprise qui réduit la consommation énergétique, l'utilisation de l'eau et notre empreinte carbone globale. Nous adoptons le cadre ISO 14001 afin de gérer activement nos objectifs Keen on Green. Hunter Douglas et ses employés soutiennent activement les communautés dans lesquelles nous vivons et travaillons, ainsi que les communautés à une échelle plus globale. Business is people. Nous sommes fiers de notre réseau mondial de talents créatifs, passionnés, intelligents et expérimentés qui ont délibérément choisi Hunter Douglas comme employeur.