Paredes con patrones lineales HeartFelt®
Nombre de la división: Hunter Douglas España, S.A.
Web: www.hunterdouglas.es
Dirección: La Granja 15 Pol.Ind. Alcobendas (Madrid) 28108 España
Número de teléfono: +34 91 661 7314
Contacto: Contacto
Nombre de la división: Hunter Douglas España NBK
Web: nbkterracotta.com/
Dirección: Pilotegi 12, F16 San Sebastian, 20018 España
Número de teléfono: +34 620744396
Contacto: Contacto
Muchas gracias por su información. Nos pondremos en contacto con usted con la mayor brevedad.
Se produjo un error al guardar su solicitud. Inténtelo de nuevo.
Please accept the Privacy Agreement.
Name, email, company, phone, location and at least one product selection are required.
Tabiques HeartFelt®
Nuestro innovador sistema de techo HeartFelt® también se puede utilizar como sistema de pared: los tabiques se convierten en una superficie hermosa, tanto visual como acústicamente.


Información general
¿Por qué tabiques HeartFelt®?

Con el sistema de techo y pared modular HeartFelt®, Hunter Douglas pone en las manos de arquitectos, instaladores y propietarios de edificios un sistema avanzado para dominar con total precisión la acústica de cualquier estancia. Ahora el sistema de techo también está disponible como sistema de pared, por lo que es posible integrar ambos elementos como un conjunto. Gracias a la variedad de colores y módulos disponibles, es posible realizar un gran número de opciones y variaciones de diseño.
Propiedades


Elevadas propiedades acústicas
Posibilidad de integrar el techo en la pared
Disponible en tonos gris y tierra
Disponible en paneles en forma de caja de 55 mm y paneles redondos de 64 mm
Diversos módulos disponibles
Utilización de listón de sujeción para fijar los paneles en soportes estándar
Aplicación

HeartFelt® está indicado en muchos sectores, como: empresas, tiendas, recintos de ocio, espacios públicos, negocios de restauración, instalaciones sanitarias, instituciones de enseñanza y viviendas.

Póngase en contacto con nosotros para comentarnos sus necesidades específicas.
Diseño e inspiración

HeartFelt®; propiedades acústicas y visuales sin precedentes, ahora en sistema de pared. Al variar la distancia entre los paneles y combinar el techo con la pared, HeartFelt® puede desempeñar un importante papel dentro de todo el diseño interior.

Cinco tonos de gris

Los paneles de fieltro están disponibles en cinco tonos de gris, desde el blanco roto hasta el gris antracita. El tono exacto de los paneles viene determinado por la relación de fibras de color blanco y negro presentes en el material de base.




WHITE 7593
LIGHT GREY 7596
MIDDLE GREY 7597
DARK GREY 7598
BLACK 7594
CREME 7575
LIGHT BROWN 7576
MEDIUM BROWN 7577
DARK BROWN 7578
UMBER 7579
Si necesita un color diferente, póngase en contacto con nosotros.

* Puede haber diferencias de color debido a la realidad en comparación con una pantalla de computadora.


Propiedades del material

HeartFelt® es un sistema de techo y pared lineal fabricado a partir de fibras PES no tejidas y formadas térmicamente, con juntas abiertas entre los paneles. Los paneles tienen unas dimensiones de 40 mm de ancho y 55 mm de alto, con una longitud máxima de 6000 mm. Disponemos de los módulos siguientes: 50 - 200 mm con aumentos que van de 10 en 10 mm.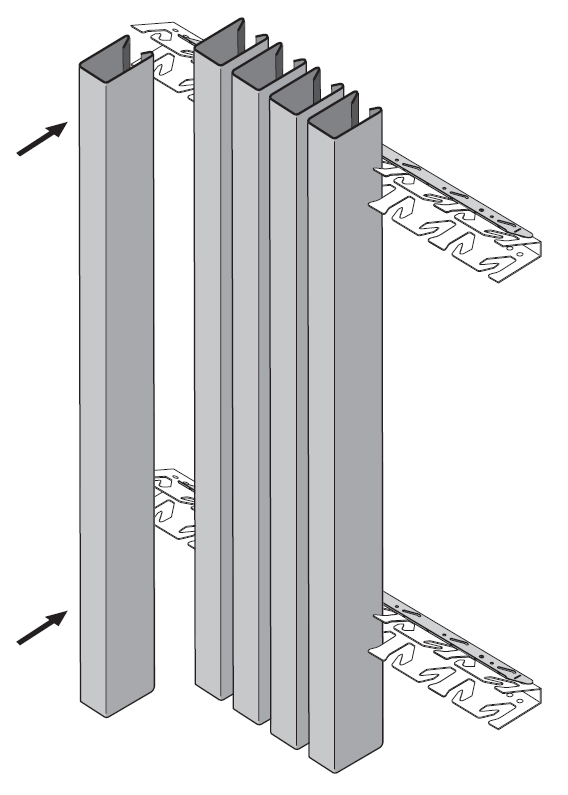 Más información

Puede encontrar información más detallada en las descargas.




Con la opción de crear el mejor rendimiento acústico y una apariencia estética suave, aplicamos el fieltro modular en el proyecto Hasselt, Bélgica. La aplicación de pared es un desarrollo adicional del sistema HeartFelt® existente. En total hay 115000m2 de listones instalados. Nuestros productos están diseñados para trabajar para usted.
Información acústica

Una acústica adecuada en la oficina, el colegio o un edificio público es importante para nuestro bienestar, dados los efectos que una mala acústica puede tener para la salud, la comunicación, la seguridad, la productividad y el aprendizaje. Los productos acústicos de techo de alta calidad de Hunter Douglas son la mejor opción para un rendimiento excepcional en cuanto a acústica, comodidad y estética.




Más información sobre acústica

Puede encontrar información más detallada en las descargas.


Salud y bienestar
La gama de productos de techos de Hunter Douglas Architectural contribuye a la sostenibilidad de los edificios mediante soluciones estéticas que mejoran el confort y ahorran energía. Favorecer la salud y el bienestar de sus ocupantes es, posiblemente, la función más importante de un edificio. Nuestras soluciones de sombreado favorecen el uso de la saludable luz natural sin los inconvenientes que plantean los reflejos y la incomodidad térmica. Por otro lado, nuestros techos acústicos son un elemento fundamental para ofrecer un confort acústico.
Materiales respetuosos con el medio ambiente
El uso de materiales respetuosos con el medio ambiente es la clave de un edificio sostenible. El punto de partida de nuestra estrategia es seleccionar materiales que cuenten con unas buenas propiedades medioambientales. Muchos de nuestros productos se fabrican con aluminio producido en nuestros propios hornos de fundición. Hemos optimizado los procesos para el uso de hasta un 99% de contenido reciclado para la producción de la aleación correcta para nuestros productos. Nuestra madera cuenta con la homologación del FSC y aplicamos el principio de «Cradle to Cradle» para el desarrollo de nuestros productos.
Ahorro energético
La reducción del consumo de energía del conjunto de los edificios es fundamental para la prevención del calentamiento global. La mayoría de los edificios de oficinas modernos emplean más energía para la refrigeración que para la calefacción. Una gestión eficaz de la energía solar que atraviesa la parte transparente de una fachada es una estrategia fundamental para prevenir el sobrecalentamiento de los edificios, ya sean éstos nuevos o antiguos. Nuestras soluciones de sombreado de alto rendimiento contribuyen a un ahorro significativo de energía, al mismo tiempo que favorecen la salud y el bienestar.
Responsabilidad social corporativa
«Keen on Green» es una importante iniciativa implantada en toda nuestra empresa para reducir el consumo de energía, el uso de agua y nuestra huella de carbono global. Respetamos el marco normativo ISO 14001 para gestionar activamente nuestros objetivos «Keen on Green». Hunter Douglas y sus empleados respaldan enérgicamente a las comunidades en las que viven y trabajan, así como a aquellas en una escala más global. Una empresa no es nada sin su gente. Nos sentimos orgullosos de nuestra red mundial de personal creativo, apasionado, inteligente y experimentado que ha elegido conscientemente trabajar en Hunter Douglas.