Nombre de la división: Hunter Douglas España, S.A.
Web: www.hunterdouglas.es
Dirección: La Granja 15 Pol.Ind. Alcobendas (Madrid) 28108 España
Número de teléfono: +34 91 661 7314
Fax:
Contacto: Contacto
Nombre de la división: Hunter Douglas España NBK
Web: nbkterracotta.com/
Dirección: Pilotegi 12, F16 San Sebastian, 20018 España
Número de teléfono: +34 620744396
Fax:
Contacto: Contacto
Muchas gracias por su información. Nos pondremos en contacto con usted con la mayor brevedad.
Se produjo un error al guardar su solicitud. Inténtelo de nuevo.
Please accept the Privacy Agreement.
Name, email, company, phone, location and at least one product selection are required.
Paredes con patrones lineales de madera maciza
Las paredes con patrones lineales de madera maciza Hunter Douglas le permiten crear todo tipo de diseños de forma libre y creativa. Este tipo de pared le ofrece una solución a base de madera en su forma más natural y ecológica. Existe una amplia gama de especies diferentes, cada una de ellas con sus propias características naturales. Combinando en su pared varios paneles lineales de diferentes anchuras podrá conseguir un estilo único. En cuanto a la instalación, el sistema de pared lineal cumple tanto los requisitos del diseñador como del instalador.
Información general
¿Por qué una pared lineal de madera maciza?


Por su belleza natural, sus altas prestaciones como aislante acústico y porque le permitirá crear un entorno natural. Combinar en tu proyecto arquitectónico una pared lineal de madera con otras texturas, como hormigón o fieltro, mejorará la percepción estética del diseño interior. Estos sistemas garantizan un ensamblaje rápido y sencillo, mientras que la flexibilidad en el presupuesto y su entrega por módulos lo convierten en un sistema muy adecuado para la construcción prefabricada.
Características


Respetuoso con el medio ambiente. La madera es el único material de construcción 100 % neutro en emisiones de CO2 y totalmente reciclable.
El sistema garantiza un ensamblaje rápido y sencillo.
Altas propiedades acústicas
Tratado para su resistencia al fuego de acuerdo con la norma EN 13501-1
Utilización de materiales certificados y bien conservados
Presupuesto flexible. Muy adecuado para la construcción prefabricada debido a su entrega por módulos
Cradle to Cradle Certified™ Silver (Cradle to Cradle Certified™ is a certification mark licensed by the Cradle to Cradle Products Innovation Institute).
Aplicaciones


La pared lineal de madera maciza resulta adecuada para todos los sectores de la construcción: establecimientos de venta al público, de ocio, espacios públicos, hostelería, sanidad, empresas, transporte (aeropuertos, estaciones de metro, autobús o tren), sector residencial o educativo.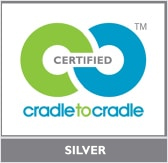 El poder de la naturaleza
La madera es un elemento procedente de la naturaleza y su variedad es precisamente uno de los factores más atractivos a la hora de elegir productos fabricados en madera. El impacto medioambiental de la industria de procesamiento de la madera es muy reducido y la propia madera almacena CO2. A la naturaleza le gusta la simplicidad cuya belleza queda reflejada en nuestro sistema de pared lineal de madera maciza.
Tipos de maderas y acabados
Especies de madera utilizadas en nuestras paredes
Disponemos de unas 20 especies de madera maciza diferentes. Cada tipo de madera presenta sus propias características naturales, como color, forma de las vetas, estructura, nudos y tolerancia dimensional. Los listones de madera pueden presentar un acabado superficial obtenido por cepillado o por corte con sierra pulido o rugoso.
| | | | |
| --- | --- | --- | --- |
| Yellow Poplar | African Ayous | Yellow Pine | European Pine |
| Accoya | Siberian Larch | American White Oak | American Ash |
| European Oak | American Red Oak | Cherry | Oregon Pine |
| Jatoba | Teak | Cambara | Merbau |
| Mahogany | Western Red Cedar | American Walnut | Wenge |
Acabados
La madera no deja de ser un producto natural pero se puede tratar con barniz transparente. Disponemos asimismo de una amplia gama de colores y tintes que permiten aportar una nueva dimensión al aspecto de la pared.
Características del sistema
Los listones del sistema de pared lineal de madera maciza pueden fabricarse en anchuras comprendidas entre un mínimo de 63 mm y un máximo de 140 mm. Existe la opción de que el sistema sea totalmente desmontable y, en este caso, el tamaño mínimo de la junta es de 12 mm. Para el sistema fijo, los listones pueden fabricarse con una anchura máxima de hasta 185 mm y un espesor mínimo de 15 mm. Gracias a su ingeniosa estructura de ensamblaje, pueden combinarse en un mismo sistema varios tamaños de junta con anchuras y espesores de listón distintos.


Reacción al fuego
Siempre que se utiliza madera, la resistencia al fuego constituye un factor fundamental. Con el fin de cumplir la normativa de seguridad contra incendios, los sistemas Hunter Douglas reciben un tratamiento, en caso necesario, para aumentar su resistencia al fuego utilizando un método de vacío y presión mediante el cual la madera se impregna con una sustancia ignífuga.
Estos tratamientos nos permiten garantizar que los listones y paneles utilizados como material de revestimiento/acabado cumplen con la norma europea EN 13964. El proceso de tratamiento se realiza de acuerdo con las prescripciones establecidas por KOMO y es inspeccionado periódicamente por SKH, lo cual nos permite la utilización del marcado CE.
Solución de rejilla para paredes
El diseño del sistema de Pared lineal de madera maciza permite ofrecer una solución mural natural y a la medida. El perfil SLR de aluminio junto con los clips de preensamblaje garantizan una sencilla instalación tanto en dirección horizontal como vertical.


Más información sobre el producto
Se puede encontrar más información detallada en la sección de descargas siguiente.
Prestaciones acústicas
El confort acústico en un edificio público, colegio u oficina contribuye a nuestra salud ya que puede influir positivamente en nuestra comunicación, salud, seguridad, productividad y aprendizaje. La pared lineal de madera ofrece unas altas prestaciones acústicas que posibilitan este perfecto y confortable entorno acústico ofreciendo a la vez una agradable solución estética. Con el sistema de absorción Alpha w de las paredes con patrones lineales de madera maciza pueden conseguirse unos coeficientes comprendidos entre 0,55 y 0,85, dependiendo de la anchura de paneles y juntas.