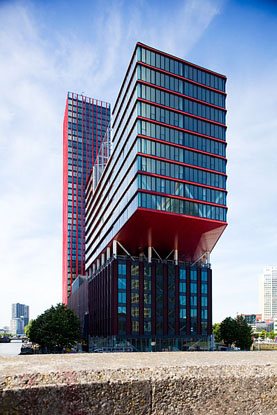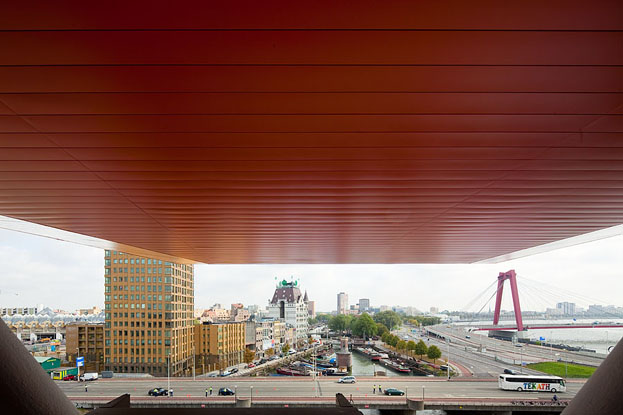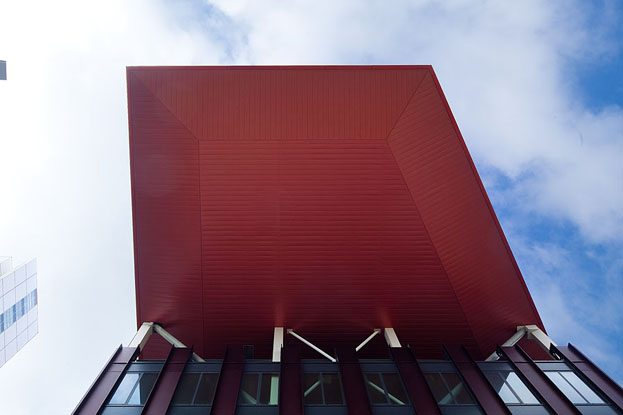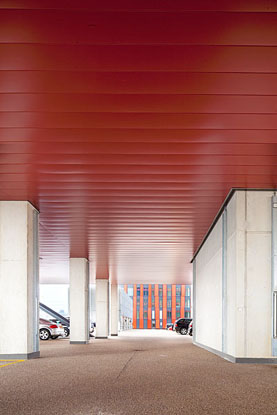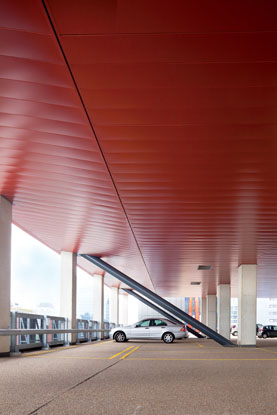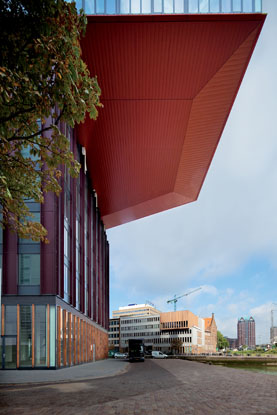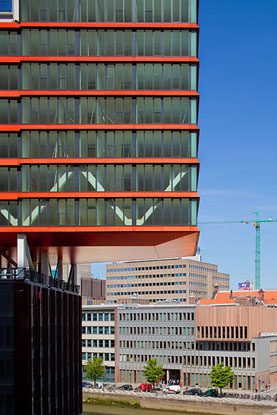 The Red Apple
Location:
Rotterdam, Nederland
Architect/Specifier:
KCAP Architecten & Planners
At the head of Rotterdam's Wijnhaven Island is a new mixed-use high-rise complex complete with residences, shops, cafes and restaurants that seemingly stretch towards the sky.

The Wijnhaven Island forms a link between Rotterdam city center and the River Maas. It is being redeveloped using a dynamic transformation model, which provides development guidelines that ensures a balance between new and existing construction as well as the preservation of fine views and sufficient incidence of daylight throughout the area. The Red Apple building stands in a visually prominent position: at the tip of the Wijnhaven Island, with water on three sides and views across the river and the 'Old Harbour.'

The development consists of two major volumes – a tower of 124 meters height and a partly cantilevering block building, both connected by a plinth with public functions as integral part of the existing surroundings. All 231 apartments provide for
 panoramic views while the red bands of the façade, by Hunter Douglas, accentuates the Red Apple in the skyline of Rotterdam.
Nom de la division: Hunter Douglas Produits Architecturaux France
Web: www.hunterdouglas.fr
Adresse: 3 Avenue des Marronniers Bonneuil Cedex F-94380 France
Numéro de téléphone: +33 1 43399100
Fax: +33 1 4339 1451
Nous contacter: Nous contacter
Nom de la division: Espace Voiles
Web: www.espacevoiles.com
Adresse: 4 Impasse Marius Berliet ZA La Bilias Deniaud Vigneux De Bretagne 44360 France
Numéro de téléphone: 02 28 01 08 80
Fax: 02 28 01 08 81
Merci. Nous prendrons rapidement contact avec vous.
Votre demande n'a pas pu être enregistrée, veuillez réessayer.
Please accept the Privacy Agreement.
Name, email, company, phone, location and at least one product selection are required.