84R Open Structure Façade
Divisienaam: Hunter Douglas Architectural Belgium
Hartelijk dank voor uw informatie. Wij nemen zo spoedig mogelijk contact met u op.
Bij het opslaan van uw aanvraag is een probleem opgetreden. Probeer het opnieuw.
Please accept the Privacy Agreement.
Name, email, company, phone, location and at least one product selection are required.
84R | GEVELBEKLEDING
Het gevelbekledingssysteem met open structuur biedt architecten de mogelijkheid om een bekledingssysteem te ontwerpen dat een visueel heldere, strakke en dynamische afwerking voor de gebouwgevel creëert. Gevelbekledingssystemen met open structuur worden gewoonlijk opgebouwd met lineaire panelen, zodat licht en lucht door het systeem kunnen circuleren terwijl tevens uitstekende akoestische prestaties zijn gewaarborgd.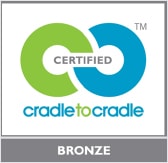 Algemene informatie
Waarom kiezen voor 84R gevelbekleding?

Het 84R paneelsysteem van Hunter Douglas Architectural bestaat uit 84 mm brede rolgevormde panelen met afgeronde randen, die heel eenvoudig aan het draagsysteem kunnen worden vastgeklikt om markante horizontale of verticale lijnen te vormen. Afhankelijk van de gekozen draagconstructie kan er worden gekozen uit een open voeg tussen de panelen, die kan worden gesloten door gebruik te maken van omgekeerde panelen, of voegprofielen om een visueel gesloten gevel te creëren.
Characteristics


Made to measure from 800 mm up to 6000 mm, panels can be joined by using the panel splice.
A range of standard carriers to create different appearance.
Open joint system can be created for profiles requiring open areas for ventilation and acoustics.
Curved facades can be achieved using 84R curved panels.
Wide range of Luxacote® finishes.
Eigenschappen


De panelen zijn leverbaar in afmetingen van 800 mm tot 6000 mm en kunnen worden gekoppeld met het paneelkoppelstuk.
Dankzij een keuze aan standaard draagconstructies kunnen verschillende gevelbeelden worden gecreëerd.
Systemen met open voeg kunnen worden toegepast voor profielen die open ruimten vereisen voor ventilatie en akoestiek.
Gebogen gevelbekleding kan worden gerealiseerd met behulp gebogen 84R panelen.
Uitgebreide reeks Luxacote® afwerkingen
Materiaal, afwerkingen en oppervlakken


Gebouwen worden gekenmerkt door vorm en ontwerp. Ze zijn vaak het product van de inspirerende visie van de architect. Bij Hunter Douglas stellen we ons tot doel om ontwerpers te helpen deze visie te verwezenlijken, door ze de beschikking te geven over een palet kleuren, materialen en oppervlakteafwerkingen die hun creativiteit zullen stimuleren.
Gezondheid en welzijn
Het assortiment plafondproducten van Hunter Douglas Architectural draagt bij aan duurzame gebouwen door middel van esthetische oplossingen die het comfort verbeteren en energie besparen. Het bevorderen van de gezondheid en het welzijn van de gebruikers is waarschijnlijk de belangrijkste functie van een gebouw. Onze zonweringoplossingen bevorderen het gebruik van gezond daglicht zonder vervelende verblinding of gebrek aan thermisch comfort. Onze akoestische plafonds spelen een centrale rol bij het realiseren van akoestisch comfort.
Verantwoorde materialen
Ecologisch verantwoorde materialen zijn essentieel voor een duurzaam gebouw. Onze strategie is erop gericht om materialen te selecteren die op zichzelf al goede ecologische eigenschappen hebben. Veel van onze producten zijn gemaakt van aluminum dat in onze eigen smelterij wordt geproduceerd. Wij hebben onze processen geoptimaliseerd om tot 99% gerecycled materiaal te gebruiken om de juiste legering voor onze producten te produceren. Ons hout is FSC-gecertificeerd en wij omarmen het cradle-to-cradleprincipe in onze productontwikkeling.
Energiebesparing
Verlaging van het energieverbruik van het volledige pand is cruciaal om opwarming van de aarde tegen te gaan. De meeste moderne kantoorpanden verbruiken meer energie voor koelen dan voor verwarmen. Een effectief beheer van de zonne-energie die door het transparante deel van de gevel heen dringt, is een belangrijke strategie bij het voorkomen van oververhitting in zowel oude and nieuwe gebouwen. Onze hoogwaardige zonweringoplossingen bieden aanzienlijke energiebesparingen, terwijl ze tevens gezondheid en welzijn bevorderen.
Maatschappelijk verantwoord ondernemen
'Keen on Green' is een belangrijk bedrijfsbreed initiatief om ons energieverbruik, waterverbruik en onze totale CO2-voetafdruk te verlagen. We omarmen het ISO 14001-model voor actief beheer van onze 'Keen on Green'-doelstellingen. Hunter Douglas en zijn medewerkers leveren een actieve bijdrage aan de gemeenschappen waarin we wonen en werken, evenals gemeenschappen op een meer wereldwijde schaal. Zakendoen draait om mensen. We zijn trots op ons wereldwijde netwerk van ervaren, intelligente, gepassioneerde en creatieve mensen die er bewust voor hebben gekozen om bij Hunter Douglas te werken.