Divisienaam: Hunter Douglas Architectural Belgium
Hartelijk dank voor uw informatie. Wij nemen zo spoedig mogelijk contact met u op.
Bij het opslaan van uw aanvraag is een probleem opgetreden. Probeer het opnieuw.
Please accept the Privacy Agreement.
Name, email, company, phone, location and at least one product selection are required.
MASSIEF HOUTEN WANDROOSTER
Maak kennis met ons massief houten wandrooster, een milieuvriendelijk natuurlijk houten product en het enige bouwmateriaal dat 100% CO2-neutraal en volledig recyclebaar is. We werken uitsluitend met massief hout dat over zijn eigen natuurlijke kenmerken beschikt, zoals structuur, knoesten, kleur, nerfpatroon en maattolerantie. Het houten roostersysteem is geschikt voor wanden binnen. In omgevingen met een groot overstek kan het roosterwandsysteem ook buiten worden gebruikt.
Algemene informatie
Waarom een wandrooster van massief hout?

Bij het creëren van het perfecte ontwerp in combinatie met een roosterwand zijn je projecten altijd geslaagd en dienen ze als een esthetische inspiratiebron voor architecten. Ons wandrooster is een écht natuurlijke wand die hoge akoestische prestaties levert, eenvoudig kan worden geïnstalleerd en een geweldige brandklasse heeft. Een houten wandrooster kan in combinatie met andere bouwmaterialen in vrijwel elk project worden opgenomen en is een product met een bewezen staat van dienst!
Kenmerken


Hoge akoestische prestaties
Brandvertragend behandeld overeenkomstig EN 13501-1
Een volledig natuurlijke en duurzame houten wandoplossing met FSC/PEFC-certificering
Projecten worden technisch ondersteund en ontwikkeld voor naadloze montage ter plaatse
Milieuvriendelijk. Hout is het enige bouwmateriaal dat 100% CO2-neutraal en volledig recyclebaar is.
Cradle to Cradle Certified™ Silver (Cradle to Cradle Certified™ is a certification mark licensed by the Cradle to Cradle Products Innovation Institute).
Toepassing

Het massief houten wandrooster is geschikt voor alle bouwsectoren: winkels, vrijetijdsfaciliteiten, openbare ruimtes, de horeca, de gezondheidszorg, bedrijven, transportfaciliteiten (luchthavens, metro-, bus-, treinstations), woningen of het onderwijs.

Voor al uw technische vragen en productmogelijkheden mbt brandstabiliteitseisen van toepassing voor de Belux projecten, neem contact op met ons verkoopkantoor.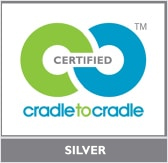 De kracht van de natuur
De kracht van de natuur
Hout is een natuurlijk product dat jarenlang meegaat en zeer duurzaam is. De milieu-impact van industriële houtverwerking is zeer gering en het hout zelf is in staat om CO2 op te slaan. Dit helpt om milieuvriendelijke, gezonde en verantwoorde producten aan te bieden. Met een houten wand breng je de natuur binnen.
Houtsoorten en afwerkingen
Houtsoorten voor wanden
De houten wand kan een geschaafde, ruw gezaagde of fijn gezaagde afwerking van het oppervlak hebben. De keuze hangt af van de juiste soort afwerking of het specifieke verzoek, dat in overleg met een consultant wordt bepaald. Onze houtportfolio omvat ongeveer 20 verschillende soorten, die allemaal hun eigen unieke natuurlijke kenmerken hebben.
De houten panelen worden standaard afgewerkt met een hoge kwaliteit lak om het hout tegen stof, vocht en vuil te beschermen. Neem voor andere houtsoorten contact met ons op.
| | | | |
| --- | --- | --- | --- |
| Yellow Poplar | African Ayous | Yellow Pine | European Pine |
| Accoya | Siberian Larch | American White Oak | American Ash |
| European Oak | American Red Oak | Cherry | Oregon Pine |
| Jatoba | Teak | Cambara | Merbau |
| Mahogany | Western Red Cedar | American Walnut | Wenge |

Afwerkingen
We hebben een uitgebreid aanbod van beitsen en kleuren voor het massief houten rooster. Deze afwerking kan een mooie uitstraling aan het hout geven. Een transparante lak is uiteraard ook mogelijk. Naast de standaard transparante lak hebben we ook een uitgebreid assortiment beitsen en kleuren.
Systeemkenmerken
De massief houten wandroosters worden op maat gemaakt. Een naadloze montage ter plaatse is daarom gegarandeerd. Dit voorkomt zagen op locatie, waardoor de installatiekosten lager zijn en de prachtige details van de houten panelen intact blijven. Het massief houten roosterwandsysteem is ontwikkeld voor optimale efficiëntie en minimale installatiekosten. Het ophangsysteem bestaat uit clips en rails die eenvoudig op dragers worden gemonteerd. Verlichting, ventilatiesystemen of luidsprekers kunnen eenvoudig in de vrije plafondruimte worden geïnstalleerd. Dit voorkomt dat er ter plaatste gezaagd moet worden, behoudt de prachtige details van de houten panelen en verlaagd de installatiekosten. Het massief houten wandrooster-systeem is op een zodanige manier ontwikkeld om installatiekosten te minimaliseren en een goede efficiëntie te leveren.



Akoestische prestaties
Een houten rooster heeft over het algemeen hoge akoestische waarden. Door creatief te zijn met tussenruimtes en paneelbreedtes kunnen de vereiste akoestische prestaties voor specifieke omgevingen worden gecreëerd.
Gedrag bij brand
Brandvertragend behandeld overeenkomstig EN 13501-1. Brandvertragendheid is een belangrijk aspect voor elke houttoepassing. Om aan brandveiligheidsvoorschriften te voldoen, zijn de systemen van Hunter Douglas indien nodig behandeld om ze brandvertragend te maken. Dat gebeurt door middel van de vacuüm-drukmethode, waarbij het hout met een brandvertragende stof wordt geïmpregneerd.

Dankzij deze behandelingen zorgen we ervoor dat de panelen en latten, die als dek-/afwerkmateriaal worden gebruikt, voldoen aan de Europese norm EN 13501-1. Het behandelingsproces wordt uitgevoerd overeenkomstig KOMO-richtlijnen en wordt periodiek door de SKH geïnspecteerd zodat het vereiste CE-keurmerk kan worden gebruikt.





Meer akoestische informatie
Neem contact op met onze consultants voor alle testresultaten of vragen.