Divisienaam: Hunter Douglas Architectural Belgium
Hartelijk dank voor uw informatie. Wij nemen zo spoedig mogelijk contact met u op.
Bij het opslaan van uw aanvraag is een probleem opgetreden. Probeer het opnieuw.
Please accept the Privacy Agreement.
Name, email, company, phone, location and at least one product selection are required.
Massief houten lineair wandsysteem
Een wanddesign ontwerpen met complete creatieve vrijheid; dat is mogelijk met het massief houten lineaire wandsysteem van Hunter Douglas. De wand is een houtoplossing in zijn meest natuurlijke vorm en is milieuvriendelijk. Elke houtsoort in ons uitgebreide assortiment beschikt over zijn eigen natuurlijke kenmerken. Een unieke look creëren is mogelijk door meerdere lineaire wandpanelen in verschillende breedtes te combineren. Wat installeren betreft voldoet het lineaire wandsysteem aan de eisen van zowel ontwerpers als installateurs.
Algemene informatie
Waarom een lineair wandsysteem van massief hout?


Vanwege zijn natuurlijke schoonheid, hoge akoestische waarde, en om een natuurlijke omgeving te creëren. Door in je project een lineaire houten wand te combineren met andere structuren zoals beton of vilt, wordt het esthetisch bewustzijn van het interieurontwerp versterkt. De systemen kunnen gegarandeerd snel en eenvoudig worden gemonteerd. Ze bieden flexibiliteit voor de begroting en zijn vanwege hun modulaire levering zeer geschikt voor prefab-bouwprojecten.
Kenmerken


Milieuvriendelijk. Hout is het enige bouwmateriaal dat 100% CO2-neutraal en volledig recyclebaar is
De systemen zijn gegarandeerd snel een eenvoudig te monteren
Hoge akoestische waarden
Brandvertragend behandeld overeenkomstig EN 13501-1
Maakt gebruik van gecertificeerde en verduurzaamde materialen
Flexibiliteit voor de begroting, en vanwege de modulaire levering zeer geschikt voor prefab-bouwprojecten
Cradle to Cradle Certified™ Silver (Cradle to Cradle Certified™ is a certification mark licensed by the Cradle to Cradle Products Innovation Institute).
Toepassing


Het massief houten lineaire wandsysteem is geschikt voor alle bouwsectoren: winkels, vrijetijdsfaciliteiten, openbare ruimtes, de horeca, de gezondheidszorg, bedrijven, transportfaciliteiten (luchthavens, metro-, bus-, treinstations), woningen of het onderwijs.

Voor al uw technische vragen en productmogelijkheden mbt brandstabiliteitseisen van toepassing voor de Belux projecten, neem contact op met ons verkoopkantoor.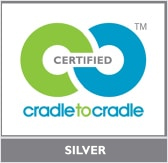 De kracht van de natuur
Hout is een product uit de natuur en de natuurlijke variatie is een van de meest aantrekkelijke aspecten van houten producten. De milieu-impact van industriële houtverwerking is zeer gering en het hout zelf is in staat om CO2 op te slaan. De natuur wordt gesierd door eenvoud, en de schoonheid daarvan is herkenbaar in ons massief houten lineaire wandsysteem.
Houtsoorten en afwerkingen
Houtsoorten voor wanden
Er zijn ongeveer 20 verschillende soorten massief hout. Elke houtsoort beschikt over zijn eigen natuurlijke kenmerken, zoals kleur, nerfpatroon, structuur, knoesten en maattolerantie. De houten latten zijn verkrijgbaar met geschaafde, fijn gezaagde en ruw gezaagde afwerkingen van het oppervlak. Andere houtsoorten zijn op aanvraag leverbaar.
| | | | |
| --- | --- | --- | --- |
| Yellow Poplar | African Ayous | Yellow Pine | European Pine |
| Accoya | Siberian Larch | American White Oak | American Ash |
| European Oak | American Red Oak | Cherry | Oregon Pine |
| Jatoba | Teak | Cambara | Merbau |
| Mahogany | Western Red Cedar | American Walnut | Wenge |
Afwerkingen
Hout is hout – een natuurlijk product dat met transparante lak kan worden bewerkt. Er is ook een uitgebreid aantal kleuren en beitsen beschikbaar om de aanblik van de wand extra dimensie te geven.
Systeemkenmerken
De latten van het lineaire wandsysteem van massief hout kunnen in groottes van minimaal 63 mm tot maximaal 140 mm breed worden geproduceerd. Complete demontage van dit wandsysteem behoort tot de mogelijkheden. De minimale voegbreedte bedraagt in dat geval 12 mm. Voor het vaste systeem kunnen de latten in een maximale breedte van 185 mm en een minimale dikte van 15 mm worden geproduceerd. Met de ingenieuze bevestigingsstructuur kunnen verschillende latbreedtes, latdiktes en voegbreedtes in één systeem worden gecombineerd.


Gedrag bij brand
Brandvertragendheid is een belangrijk aspect voor elke houttoepassing. Om aan brandveiligheidsvoorschriften te voldoen, zijn de systemen van Hunter Douglas indien nodig behandeld om ze brandvertragend te maken. Dat gebeurt door middel van de vacuüm-drukmethode, waarbij het hout met een brandvertragende stof wordt geïmpregneerd.
Dankzij deze behandelingen zorgen we ervoor dat de latten en panelen, die als dek-/afwerkmateriaal worden gebruikt, voldoen aan de Europese norm EN 13501-1. Het behandelingsproces wordt uitgevoerd overeenkomstig KOMO-richtlijnen en wordt periodiek door de SKH geïnspecteerd zodat het vereiste CE-keurmerk kan worden gebruikt.
Roosterwandtoepassing
Het massief houten lineaire wandsysteem is ontwikkeld om een natuurlijke wandoplossing op maat te creëren. Het aluminium SLR-profiel garandeert samen met de voorgemonteerde clips dat het systeem eenvoudig in een horizontale of verticale oriëntatie kan worden geïnstalleerd.


Meer productgegevens
Gedetailleerde informatie is beschikbaar in de sectie Downloads hieronder.
Akoestische prestaties
Het akoestisch comfort in een openbaar gebouw, school, of kantoorruimte draagt bij aan onze gezondheid, aangezien een hoge mate van akoestisch comfort een positieve invloed heeft op onze communicatie, gezondheid, veiligheid, productiviteit en leerprestaties. Het lineaire houten wandsysteem heeft hoge akoestische waarden om deze perfecte akoestische omgeving, hoog comfort en een esthetisch aantrekkelijke oplossing te creëren. Met het massief houten lineaire systeem kunnen Alpha-w absorptiewaarden tussen 0,55 en 0,85 worden gerealiseerd afhankelijk van de paneel- en voegbreedtes.