Divisienaam: Hunter Douglas Architectural Belgium
Hartelijk dank voor uw informatie. Wij nemen zo spoedig mogelijk contact met u op.
Bij het opslaan van uw aanvraag is een probleem opgetreden. Probeer het opnieuw.
Please accept the Privacy Agreement.
Name, email, company, phone, location and at least one product selection are required.
MASSIEF HOUTEN ROOSTER
Het brandstabiele massief houten roostersysteem bestaat uit houten latten die met deuvels aan elkaar zijn bevestigd. Deze gemonteerde houten latten vormen het roosterpaneel, dat in verschillende lengtes en breedtes kan worden geproduceerd. Er is een breed aanbod aan houtsoorten verkrijgbaar, allemaal met eigen kenmerken. Het systeem kan eenvoudig worden gemonteerd en het plafond kan worden gedemonteerd voor eenvoudige toegang tot het plenum. Dankzij de keuzevrijheid bij het kiezen van de afmetingen van het rooster, kan een uniek plafond of wand worden gecreëerd.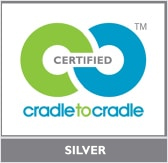 Algemene informatie
Waarom een massief houten rooster?

Wanneer je massief houten roostersystemen gebruikt, creëer je een milieuvriendelijk en duurzaam gebouw met een authentieke sfeer. Hout is een natuurlijk product en is geschikt voor een breed scala aan designoplossingen. Hout is bovendien milieuvriendelijk en het enige bouwmateriaal dat 100% CO2-neutraal is en volledig kan worden gerecycleerd. Het voordeel van het systeem is dat het een op maat gemaakte oplossing is, waardoor de duur en kosten van de montage aanzienlijk worden beperkt.
Eigenschappen


Op maat gemaakte oplossingen, geproduceerd voor de afmetingen en eisen van elk afzonderlijk project
Projecten worden technisch ondersteund en ontwikkeld
Hoge akoestische prestaties met of zonder steenwol
Materiaalgedrag bij brand van klasse B-s2,d0 volgens de norm EN 13501-1 (hogere klasse op aanvraag),
Flexibiliteit voor de begroting en het design dankzij de keuzevrijheid ten aanzien van de afmetingen van de planken en de voeg.
Volledig natuurlijke en duurzame houten plafondoplossing met FSC/PEFC-certificering
EN13964 en de brandstabiliteitseis van 30 min volgens NBN 713.020
Cradle to Cradle Certified™ Silver (Cradle to Cradle Certified™ is a certification mark licensed by the Cradle to Cradle Products Innovation Institute).
Toepassing

De massief houten roosterplafonds en wanden zijn geschikt voor alle bouwsectoren: voor bedrijven, transportfaciliteiten (luchthavens, metro-, bus- en treinstations), winkels, vrijetijdsfaciliteiten, openbare ruimten, de horeca, de gezondheidszorg, het onderwijs en woningen.


Breng de natuur naar binnen
Massief hout is een duurzaam en 100% natuurlijk bouwmateriaal dat steeds populairder wordt onder ontwerpers. Hout zorgt voor een warme sfeer in een ruimte. Elk soort hout heeft een eigen structuur, eigen kenmerken, zoals groeipatronen, knoesten en kleurvariaties.
Houtsoorten en afwerkingen


Ons aanbod aan hout bestaat uit meer dan 20 verschillende soorten, elk met hun eigen unieke kenmerken. De houten panelen zijn verkrijgbaar met geschaafde, fijn gezaagde en ruw gezaagde afwerking van het oppervlak. De houten panelen worden standaard afgewerkt met een hoogwaardige lak om het hout te beschermen tegen vocht, stof en vuil. Andere houtsoorten zijn op aanvraag mogelijk.


Yellow Poplar
Ayous
Yellow Pine
European Pine
Accoya
Siberian Larch
American White Oak
American Ash
European Oak
American Red Oak
Cherry
Oregon Pine
Jatoba
Teak
Cambara
Merbau
Mahogany
Western Red Cedar
American Walnut
Wenge

BAMBOO

Bamboo SP Natural
Bamboo SP Caramel

Afwerkingen


Naast de standaard transparante lak, is een breed aanbod aan beitsen en kleuren verkrijgbaar.
Systeemeigenschappen

Je bent verzekerd van een perfect passend product, aangezien de roosters op maat worden gemaakt. Zo worden aanpassingen ter plaatse aan het product voorkomen, worden de montagekosten beperkt en blijven de prachtige details van de houten panelen behouden. Het massief houten roosterplafond- en roosterwandsysteem wordt ontwikkeld voor een optimale efficiëntie en minimale montagekosten. Het ophangsysteem bestaat uit rails en klemmen, die eenvoudig aan de dragers kunnen worden gemonteerd. Lichte armaturen, ventilatiegaten of speakers kunnen gemakkelijk in het plafond worden aangebracht.







Plafondoplossing

Het massief houten roosterplafondsysteem bestaat uit massief houten latten die zijn verbonden met metalen deuvels. De deuvel wordt met een klem aan de drager vastgemaakt, voor een stevige bevestiging. De aansluiting zorgt voor een naadloze voeg tussen de roosters.

- Volledig demonteerbaar systeem
- Snelle montage met metalen klemmen
- Gebogen en golvende vormen mogelijk
- Afmeting van de plank is volledig aanpasbaar


Wandoplossing

De montage van de massief houten roosterwandpanelen verloopt eenvoudig, door de deuvels in de wandklemmen te klikken die op een onderconstructie of wand zijn gemonteerd. De roosters kunnen gemakkelijk horizontaal of verticaal worden gemonteerd.

- Snelle montage met de doken die in de wandklemmen kunnen worden geklikt
- Montage in horizontale en verticale richting mogelijk
- Afmeting van de plank is volledig aanpasbaar


Afmetingen

Onderstaand een selectie van de meest toegepaste afmetingen, andere afmetingen zijn op aanvraag beschikbaar.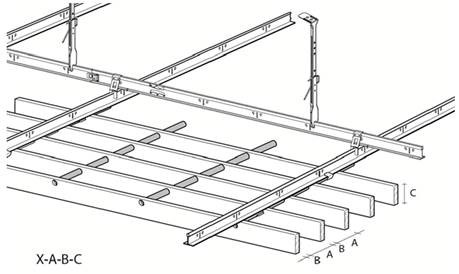 | | | | | | |
| --- | --- | --- | --- | --- | --- |
| Massief houten rooster | X - A - B - C | | | | |
| | 4 - 70 - 20 - 35 | 4 - 70 - 20 - 55 | 3 - 100 - 20 - 68 | 3 - 150 - 20 - 90/95 | 3 - 100 - 20 - 120 |
| | 5 - 55 - 20 - 35 | 5 - 55 - 20 - 55 | 4 - 80 - 20 - 68 | 3 - 100 - 20 - 90/95 | 4 - 80 - 20 - 120 |
| | 6 - 40 - 20 - 35 | 6 - 40 - 20 - 55 | 5 - 60 - 20 - 68 | 4 - 75 - 20 - 90/95 | |
| | 8 - 25 - 20 - 35 | 8 - 25 - 20 - 55 | 6 - 40 - 20 - 68 | 5 - 50 - 20 - 90/95 | |


Meer productgegevens

Uitgebreidere informatie is onderstaand terug te vinden onder downloads met informatie o.a. over: Maximale overspanningen, afmetingen en gewicht en materiaalvereisten per m².



Akoestische prestaties


Het akoestisch comfort in een kantoor, school of openbaar gebouw is belangrijk voor ons welzijn, aangezien een prettige akoestiek een gunstig effect op de gezondheid, communicatie, veiligheid, productiviteit en leerprestaties kan hebben.

Door met de breedte van de panelen en voegen te spelen, kan worden gezorgd voor de nodige akoestische prestaties voor verschillende omgevingen. De panelen kunnen evt. ook worden geperforeerd.








Brandgedrag


Door het hout te impregneren, kan een brandgedrag van klasse B-s2,d0 (EN 13501-1) worden behaald. Het Massief Houten Grill plafondsysteem doorstond de test succesvol en beantwoordt aan de standaard Europese brandveiligheidsnorm EN13964 en de brandstabiliteitseis van 30 minuten volgens NBN 713.020.



Oplossingen voor een hoge luchtvochtigheid


Dankzij een speciale behandeling van de houten panelen, zijn enkele houtsoorten perfect voor vochtige ruimtes.
Gezondheid en welzijn
Het assortiment plafondproducten van Hunter Douglas Architectural draagt bij aan duurzame gebouwen door middel van esthetische oplossingen die het comfort verbeteren en energie besparen. Het bevorderen van de gezondheid en het welzijn van de gebruikers is waarschijnlijk de belangrijkste functie van een gebouw. Onze zonweringoplossingen bevorderen het gebruik van gezond daglicht zonder vervelende verblinding of gebrek aan thermisch comfort. Onze akoestische plafonds spelen een centrale rol bij het realiseren van akoestisch comfort.
Verantwoorde materialen
Ecologisch verantwoorde materialen zijn essentieel voor een duurzaam gebouw. Onze strategie is erop gericht om materialen te selecteren die op zichzelf al goede ecologische eigenschappen hebben. Veel van onze producten zijn gemaakt van aluminum dat in onze eigen smelterij wordt geproduceerd. Wij hebben onze processen geoptimaliseerd om tot 99% gerecycled materiaal te gebruiken om de juiste legering voor onze producten te produceren. Ons hout is FSC-gecertificeerd en wij omarmen het cradle-to-cradleprincipe in onze productontwikkeling.
Energiebesparing
Verlaging van het energieverbruik van het volledige pand is cruciaal om opwarming van de aarde tegen te gaan. De meeste moderne kantoorpanden verbruiken meer energie voor koelen dan voor verwarmen. Een effectief beheer van de zonne-energie die door het transparante deel van de gevel heen dringt, is een belangrijke strategie bij het voorkomen van oververhitting in zowel oude and nieuwe gebouwen. Onze hoogwaardige zonweringoplossingen bieden aanzienlijke energiebesparingen, terwijl ze tevens gezondheid en welzijn bevorderen.
Maatschappelijk verantwoord ondernemen
'Keen on Green' is een belangrijk bedrijfsbreed initiatief om ons energieverbruik, waterverbruik en onze totale CO2-voetafdruk te verlagen. We omarmen het ISO 14001-model voor actief beheer van onze 'Keen on Green'-doelstellingen. Hunter Douglas en zijn medewerkers leveren een actieve bijdrage aan de gemeenschappen waarin we wonen en werken, evenals gemeenschappen op een meer wereldwijde schaal. Zakendoen draait om mensen. We zijn trots op ons wereldwijde netwerk van ervaren, intelligente, gepassioneerde en creatieve mensen die er bewust voor hebben gekozen om bij Hunter Douglas te werken.