METAL CEILING TILES & PLANKS
Hunter Douglas metal ceiling tiles are available in both tile and plank form. They require no tools or fasteners for installation and provide easy access to the plenum space. They are available in a wide choice of patterns, materials and colours, encouraging designers to create a project with a completely unique appearance.
Use our product selector to choose the ceiling that fits with your project. Click on the button below
WHAT ARE METAL CEILING TILES?
Metal ceiling tiles and planks are more commonly manufactured from steel creating an economical way to add metal ceilings to a project. They offer a classic design with endless possibilities and are the perfect choice for a ceiling where regular access to the plenum may be required. They come in a variety of standard sizes but can also be made to order. These systems offer complete adaptability, which allows easy repositioning of tiles, services and lighting.
TILE & PLANK VARIATIONS
Tile ceilings are available with different recesses, from flush to 16mm depth and are available as standard in steel (0.5mm), other materials are available on request. Plank dimensions up to 1050mm in width and 2400mm in length coupled with an unlimited choice in plank types provide for an increased versatility in ceiling design.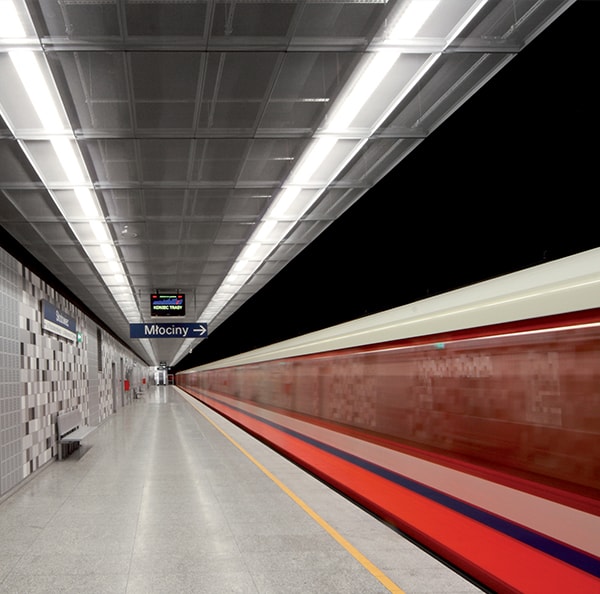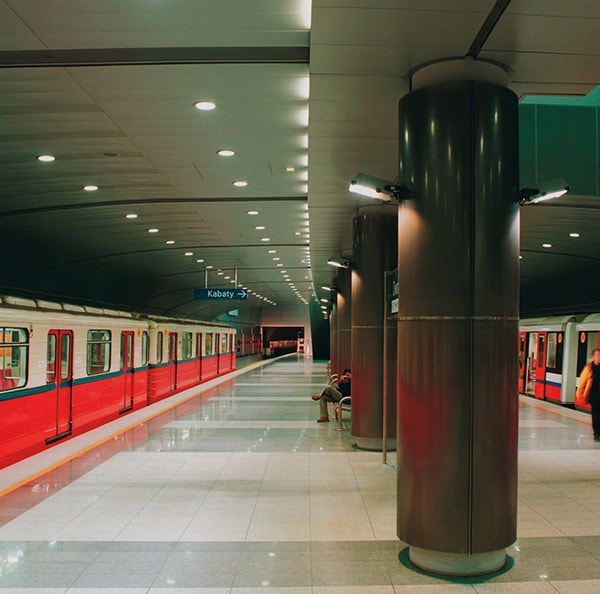 ACOUSTICS IN TILES & PLANKS
Metal ceiling tiles offer optimal acoustic control by using perforated panels with an acoustical inlay bonded to the inside of the panels. Planks offer strong acoustic performance when combined with acoustic pads. The planks system has an absorption value (αw) 0.75 depending on the ceiling and panel configuration. The acoustic absorption value can reach αw = 1 with an acoustic pad of 85 mm.
WHY IS ACOUSTIC SO IMPORTANT?
The acoustic comfort in an office space, school or public building contributes to our well being as poor acoustic performance can affect health, communication, safety, productivity and learning. Hunter Douglas Architectural high performance acoustic ceiling products are the best solution to deliver outstanding acoustic performance, comfort and an aesthetically pleasing environment.
TILE & PLANK COLOURS
Hunter Douglas offers a wide choice of colors and finishes. Some colors and finishes carry a premium price over manufacturer's standard colours. A large number of the RAL colours are available on a short delivery time. In addition, there are several special metallic colours and chrome finishes available from the Stretch Metal palette. Other special colours and colour matching is available on request. Please consult Hunter Douglas for minimum quantities and lead times on specific orders.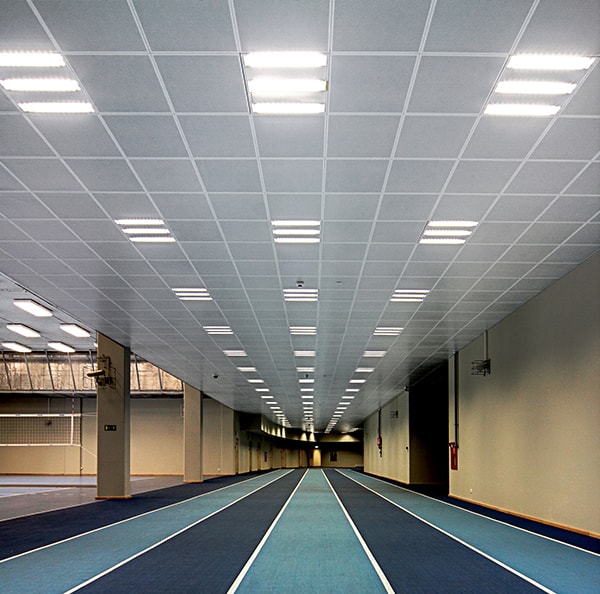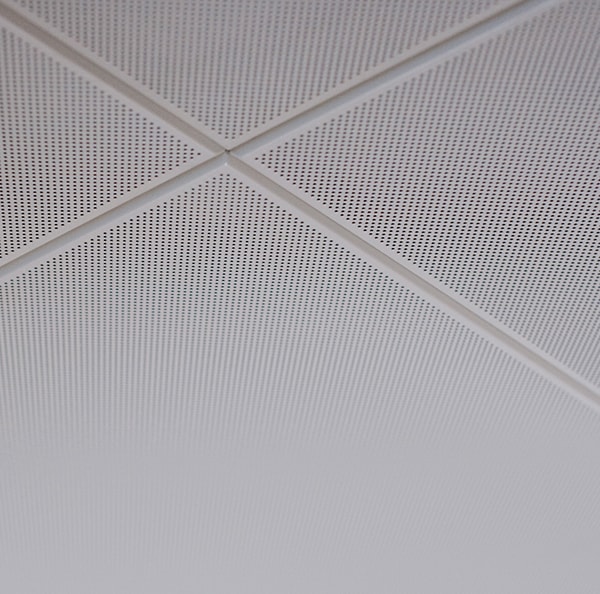 FIRE PROTECTION
Hunter Douglas Metal Suspended Ceilings are classified incombustible and will therefore not contribute to possible fires. When ceilings however need to protect the structural integrity of the building, Hunter Douglas Ceilings offer a range of practical and tested solutions with regards to fire resistance and fire stability. Further information is available on request
TILE & PLANK INSPIRATION
Be inspired on our project gallery with linear wood ceilings. Click on the photo for more information.
Project Gallery