Division Name: Hunter Douglas Rumania
Web: www.hunterdouglas.ro
Address: Bd Basarabia nr 80, et 1, sect 2 Bucharest Romania
Phone Number: +40 2 1321 2745
Fax: +40 2 1327 4355
Contact Us: Contact Us
Thank you for your information. We will be in touch with you shortly.
There was an issue saving your request, please try again.
Please accept the Privacy Agreement.
Name, email, company, phone, location and at least one product selection are required.
VENETIAN BLINDS
HunterDouglas® Venetian Blinds are designed to improve indoor environmental quality and conserve energy. These systems help create built environments that are comfortable, healthy, productive, and sustainable.
General information
Why Venetian blinds
Hunter Douglas created the industry's first horizontal aluminium blinds, and we keep finding ways to make them better. Our spring-tempered aluminium slats offer best-in-class resilience to withstand the toughest treatment.
Characteristics


Special shaped windows: turn and tilt, Sloped and Double window blinds
All visible components are colour coordinated
High performance steel head & bottom rail
Control options: from manual to full motorization and automation
Environmentally responsible: recycled content (from 75-95%)
Bounce back slats - heat treated and spring tempered for best in class durability
Application
Our engineering and production processes minimize embodied environmental impact while meeting the highest standards for commercial, hospitality, industrial, institutional, and commercial applications.

Please contact us to dicuss your requirements.
Climate & Comfort
The most important scope of purchasing a venetian blind is to make sure the climate of the space is in balance. At Hunter Douglas Architectural it is possible to calculate which values you need to realize that. This values include the following functional perspectives: Glare control, view through, thermal comfort and energy savings. Combine all the functional perspectives in collaboration with the 80 years of experience the creation of a comfort climate is a fact.
Design
HunterDouglas® Venetian Blinds are manufactured with the best materials and paint systems in conjunction with automated assembly methods. With a wide range of design possibilities, perforations, finishes, colours and colour coordinated components HunterDouglas® Venetian Blinds represent the state of the art in daylight regulation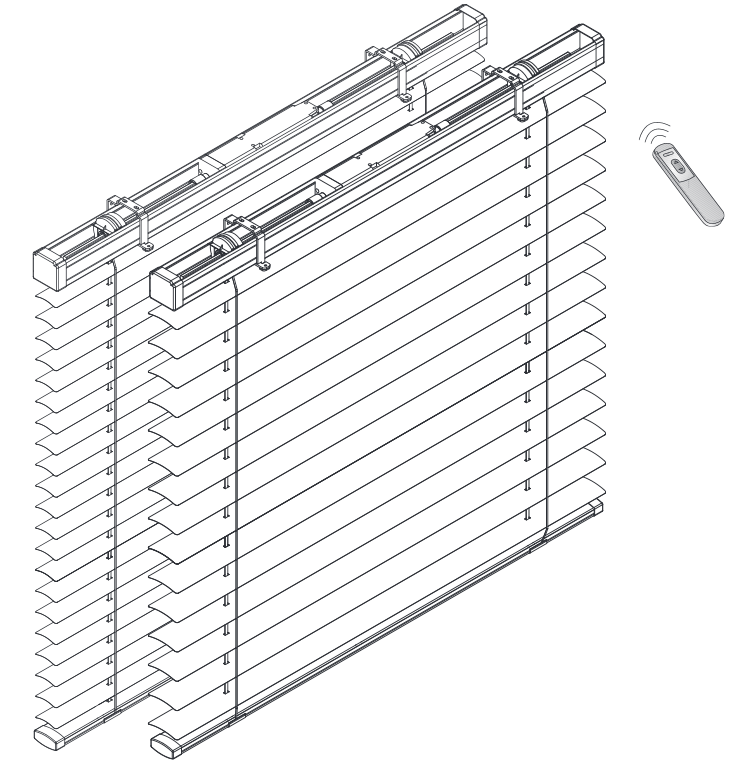 Easy installation

HunterDouglas® Venetian Blinds can be mounted very easily in a wall or on face of the window and several mounting solutions are available.

Functionality

HunterDouglas® Venetian Blinds hardware systems offer easy installation and operation with durable control mechanism. The systems are developed for optimum daylight and glare regulation with motorization or manual control . Solutions for special shaped windows, turn and tilt, sloped and double window blinds are also available .
Motorisation

The more personal control a system offers, the more comfortable the building will be. Whether you desire a basic system, related to the sunpath and weather conditions or an intelligent system, which allows full personal light and heat control while taking in account the overall building management, Hunter Douglas has the solution for you. Hunter Douglas EOS Pro control system allows powerful and efficient operation of Hunter Douglas Sun Control Systems.
Health and wellbeing
Hunter Douglas contributes to sustainable buildings through aesthetic solutions that enhance comfort and save energy. Promoting health and wellbeing of their occupants is arguably the most important function of buildings. Buildings are not constructed just to be energy efficient. Our shading solutions promote the use of healthy daylight without the hindrances of glare and thermal discomfort. Our acoustic ceilings are a key element in the provision of acoustic comfort.
Sound materials
Environmentally sound materials are key to sustainable buildings. Our strategy is to pick materials that have good environmental properties to start with. Many of our products are made of aluminum produced in our own smelters. We've optimized our processes to use up to 99% of recycled content to produce the right alloy for our products. Our wood is FSC certified and we embrace the Cradle to Cradle principle in our product development.
Energy savings
Reducing the energy use of the total building stock is key to the prevention of global warming. Most modern office buildings use more energy for cooling than heating. Effectively managing the solar energy that passes through the transparent part of the façade is a key strategy in the prevention of overheating in both old and new buildings. Our high performance shading solutions bring substantial energy savings, while at the same time promoting health and wellbeing.
Corporate Social Responsibility
Keen on Green is an important company-wide initiative to reduce energy consumption, water usage and our overall carbon-footprint. We embrace the ISO 14001 framework to actively manage our Keen on Green objectives. Hunter Douglas and its employees actively support the communities in which we live and work, as well as those on a more global scale. Business is people. We pride ourselves on our worldwide network of experienced, intelligent, passionate and creative people that have consciously chosen Hunter Douglas as their employer.