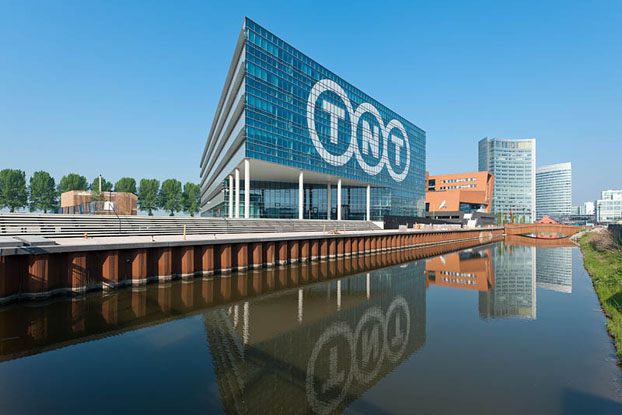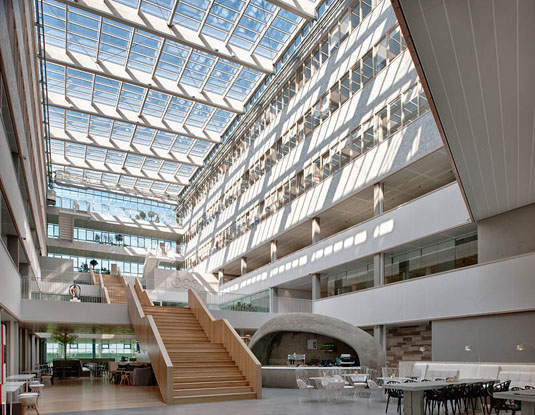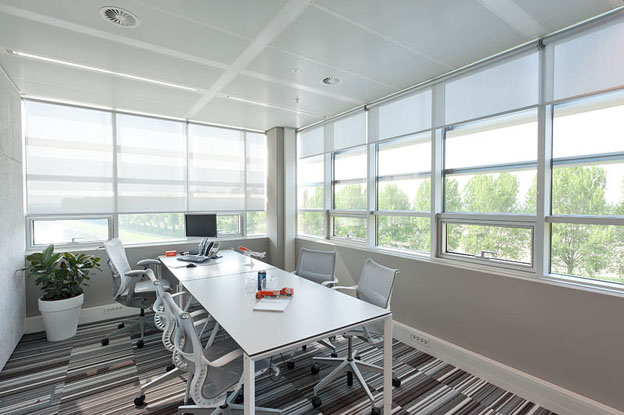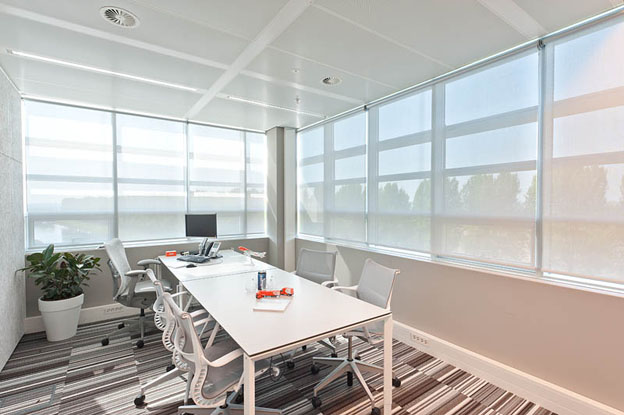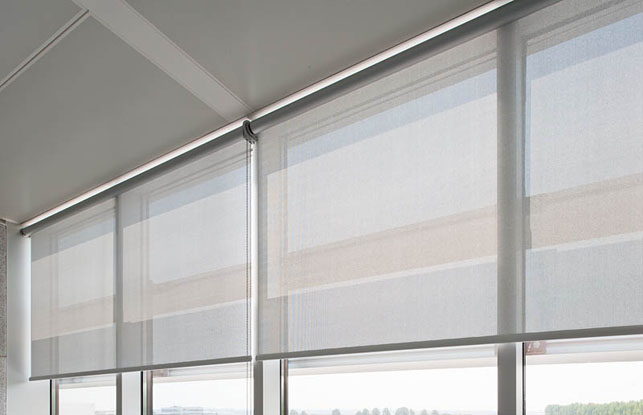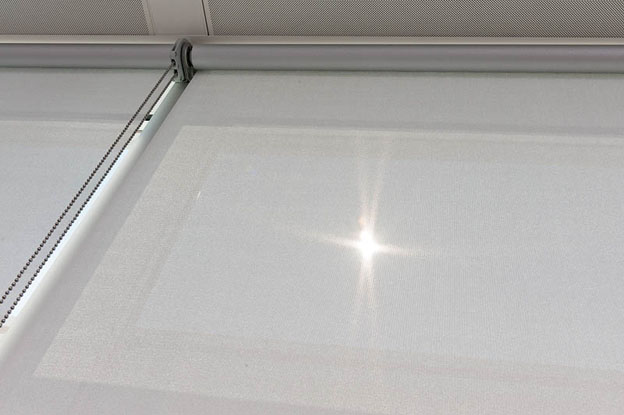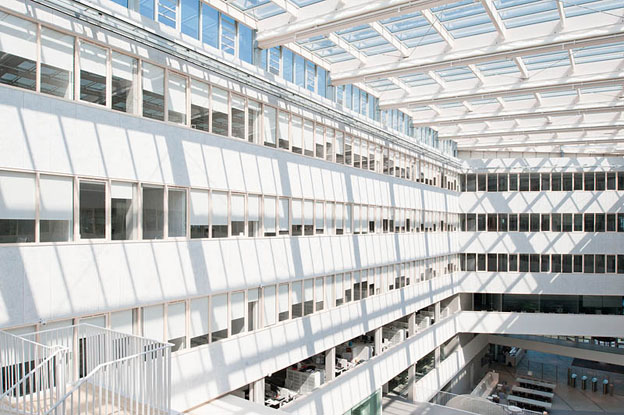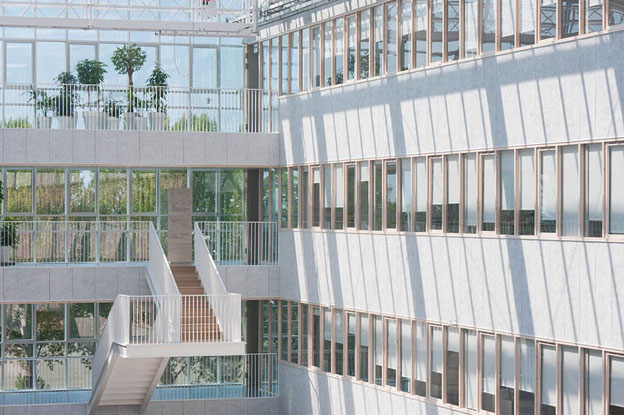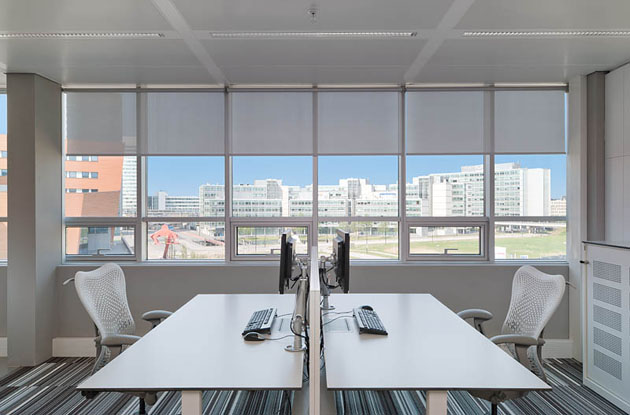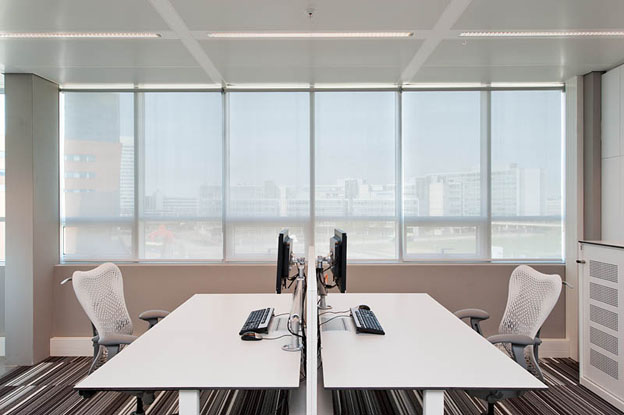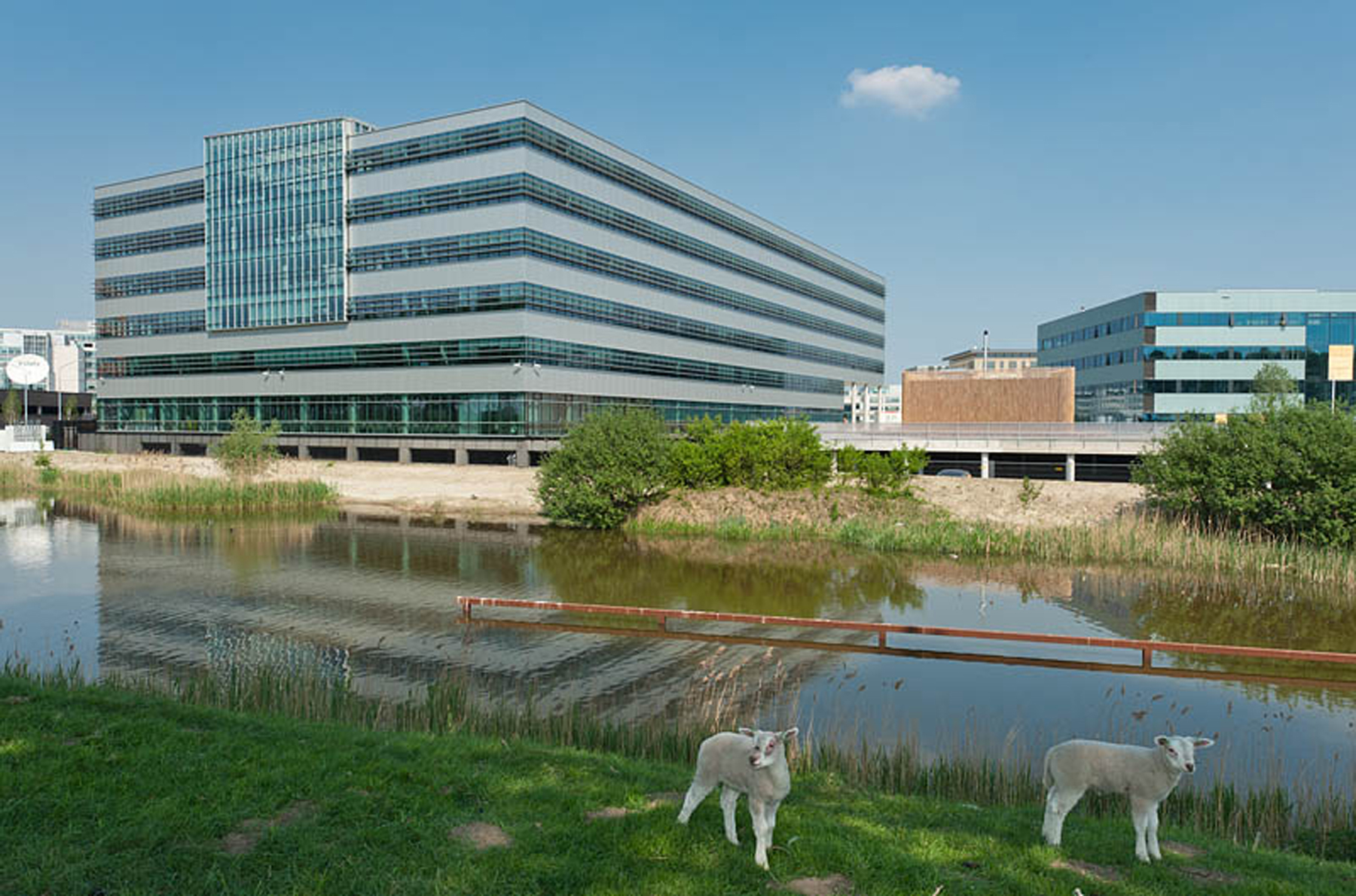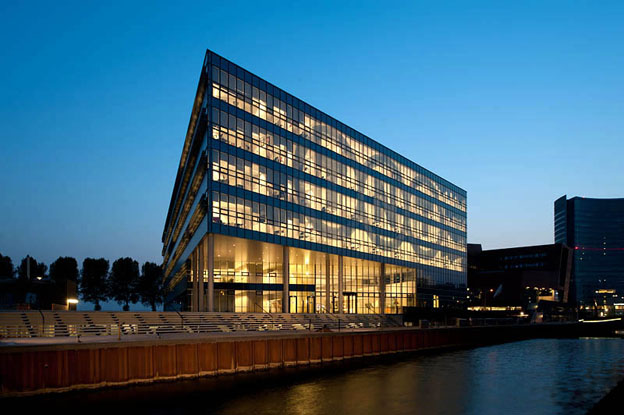 TNT HQ
Location:
Hoofddorp, Nederland
Architect/Specifier:
Paul de Ruiter
TNT has commissioned the development of the most sustainable building in Europe: TNT GREEN Office. Architect Paul de Ruiter is responsible for the design of the Green Office. The design, characterized by sustainability, transparency and connectivity, is the very first step to challenging the highest aspirations for sustainable development.

Not only is the building completely CO2 neutral, the design also achieves more than 1000 points under the Dutch green building certification GreenCalc+ and has been awarded a US LEED Platinum design certificate. With these achievements, the building will be the most sustainable showcase in Europe.

To aid in their quest for green certification standards, the architects installed 1,456 RB500 Roller Shades by Hunter Douglas Contract. Roller Shades are a reliable choice to manage heat gain and light, and control glare, contributing to the energy efficiency of a building. The TNT building is 60% more energy-efficient compared to a traditional building.
Divisienaam: Hunter Douglas Architectural Plafondsystemen
Website: www.hunterdouglas.nl
Adres: Piekstraat 2 Rotterdam 3071 EL Nederland
Telefoon: +31 10 496 2222
Fax: +31 10 484 8684
Contact: Contact
Hartelijk dank voor uw informatie. Wij nemen zo spoedig mogelijk contact met u op.
Bij het opslaan van uw aanvraag is een probleem opgetreden. Probeer het opnieuw.
Onder de nieuwe AVG-verordening ga je akkoord met het privacybeleid van onze website door dit vakje aan te kruisen
Name, email, company, phone, location and at least one product selection are required.