Divisienaam: Hunter Douglas Architectural Plafondsystemen
Website: www.hunterdouglas.nl
Adres: Piekstraat 2 Rotterdam 3071 EL Nederland
Telefoon: +31 10 496 2222
Fax: +31 10 484 8684
Contact: Contact
Hartelijk dank voor uw informatie. Wij nemen zo spoedig mogelijk contact met u op.
Bij het opslaan van uw aanvraag is een probleem opgetreden. Probeer het opnieuw.
Onder de nieuwe AVG-verordening ga je akkoord met het privacybeleid van onze website door dit vakje aan te kruisen
Name, email, company, phone, location and at least one product selection are required.
OPEN GEVELSYSTEMEN
De zonwerende open gevelsystemen van Hunter Douglas combineren een stijlvol ontwerp met functionaliteit. Ze geven de buitenkant van een gebouw een opvallende uitstraling, terwijl ze binnen zorgen voor schaduw en comfort. De aluminium panelen bieden een effectieve zonweringoplossing en creëren een semitransparant omhulsel rond de gevel.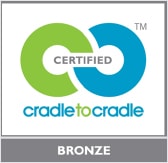 Algemene informatie
Waarom kiezen voor een open gevelsysteem?


Toegepast als open gevels of voor ramen bieden zonwerende panelen schaduw bij elke stand van de zon, waardoor lichthinder en opwarming rond het gebouw worden beperkt. Ze creëren een visuele begrenzing van het gebouw, terwijl ze waar nodig blijven zorgen voor natuurlijke ventilatie en zicht naar buiten. Hunter Douglas levert diverse zonwerende paneelsystemen in verschillende vormen en materialen. Ze worden vervaardigd van hoogwaardige materialen en zijn eenvoudig te monteren. Daarnaast geven ze de gebouwschil een slanke uitstraling.
Eigenschappen


Panelen in gerolvormd of geëxtrudeerd aluminium bieden een uitstekende weersbestendigheid
Bijpassende draagconstructies in aluminium zorgen voor een compleet en uiterst duurzaam systeem
Diverse modules voor optimale schaduwwerking
Aansluitende panelen zorgen voor visueel ononderbroken lijnen
Vrijwel onderhoudsvrij
Cradle to Cradle Certified™ Bronze (Cradle to Cradle Certified™ is a certification mark licensed by the Cradle to Cradle Products Innovation Institute).
Toepassing


Open gevelsystemen worden vooral toegepast bij grotere bouwprojecten, zoals kantoren of de utiliteitsbouw. Ze worden gekozen als een effectieve zonweringoplossing of als ventilerend omhulsel voor een visuele scheiding van open ruimtes.
Ontwerp en inspiratie
Hunter Douglas produceert systemen met elegantie en oog voor detail die bijdragen aan een ontwerp met heldere en strakke lijnen.
De open gevelsystemen van Hunter Douglas kunnen worden uitgevoerd met panelen van gerolvormd of geëxtrudeerd aluminium. Gerolvormde panelen zijn bandgelakt met een superieur UV- en krasbestendig Luxacote® laksysteem met een uitgebreide kleurkeuze. Luxacote® is een krachtig 3-laags systeem, bestaande uit een Anorcoat-voorbehandeling, een PU-gebaseerde kleurcoating en een transparante toplaag voor extra duurzaamheid. De binnenzijde van de panelen kan worden uitgevoerd in wit, voor verbeterde lichtreflectie, of in dezelfde kleur als de buitenzijde. Geëxtrudeerde panelen zijn leverbaar in een geanodiseerde uitvoering met een natuurlijke zilverkleur of een reeks alternatieve kleuren en tinten. Anodiseren is een elektrolytisch proces waarbij de bovenlaag van het aluminium verandert in een sterk beschermend oppervlak dat bestand is tegen alle omstandigheden. Voor een nog bredere kleurkeuze kunnen geëxtrudeerde panelen worden voorzien van een poedercoating in elke RAL-kleur of op basis van specifieke kleurvereisten.
Materiaaleigenschappen

De open gevelsystemen van Hunter Douglas kunnen worden uitgevoerd met panelen van gerolvormd of geëxtrudeerd aluminium. Gerolvormde panelen zijn leverbaar als C-vormige of Z-vormige profielen. Ze hebben een typische overspanning van ongeveer 1,2 meter (bij een windbelasting van 1 kN/m²) De panelen zijn eenvoudig vast te klikken aan de aluminium steunen die op hun beurt in het bijpassende aluminium draagprofiel worden geschoven. Geëxtrudeerde panelen zijn leverbaar in twee verschillende C-vormen en worden aan de draagconstructie bevestigd met steunen van met glas versterkte kunststof. Ze hebben een typische overspanning van ongeveer 2,4 meter (bij een windbelasting van 1 kN/m²)


De juiste keuze voor de draagconstructie hangt af van de locatie van het project, de paneeloverspanning en de constructie van het gebouw. De aluminium draagprofielen vormen een integraal onderdeel van het systeem en zijn snel en eenvoudig te monteren.







Meer productdetails

Meer gedetailleerde informatie is te vinden in de downloadsectie hieronder.
| Beschrijving | ID | Downloads |
| --- | --- | --- |
| Sun Louvres Type 70S | SC-SL-70S-2-2D | dwg pdf |
| Sun Louvres Type 84R SLR | SC-SL-84R-SLR-2D | dwg pdf |
| Sun Louvres Type 84R SL2 | SC-SL-84R-SL2-2D | dwg pdf |
| Sun Louvres Type 84R SL3 | SC-SL-84R-SL3-2D | dwg pdf |
| Sun Louvres Type 84R SL4 | SC-SL-84R-SL4-2D | dwg pdf |
| Sun Louvres Type 84R SL5 | SC-SL-84R-SL5-2D | dwg pdf |
| Sun Louvres Type 132S | SC-SL-132S-2D | pdf |
Duurzaamheid
Het assortiment plafondproducten van Hunter Douglas Architectural draagt bij aan duurzame gebouwen door middel van esthetische oplossingen die het comfort verbeteren en energie besparen. Het bevorderen van de gezondheid en het welzijn van de bewoners is waarschijnlijk de belangrijkste functie van een gebouw. Onze zonweringoplossingen bevorderen het gebruik van gezond daglicht zonder vervelende verblinding of gebrek aan thermisch comfort. Onze akoestische plafonds spelen een centrale rol bij het realiseren van akoestisch comfort.
Verantwoorde materialen
Ecologisch verantwoorde materialen zijn essentieel voor een duurzaam gebouw. Onze strategie is erop gericht om materialen te selecteren die op zichzelf al goede ecologische eigenschappen hebben. Veel van onze producten zijn gemaakt van aluminum dat in onze eigen smelterijen wordt geproduceerd. We hebben onze processen geoptimaliseerd om tot 99% gerecycled materiaal te gebruiken om de juiste legering voor onze producten te produceren. Ons hout is FSC-gecertificeerd en we omarmen het cradle-to-cradleprincipe in onze productontwikkeling.
Energiebesparing
Verlaging van het energieverbruik van het totale woningbestand is cruciaal om opwarming van de aarde tegen te gaan. De meeste moderne kantoorpanden verbruiken meer energie voor koelen dan voor verwarmen. Een effectief beheer van de zonne-energie die door het transparante deel van de gevel heen dringt, is een belangrijke strategie bij het voorkomen van oververhitting in zowel oude and nieuwe gebouwen. Onze hoogwaardige zonweringoplossingen bieden aanzienlijke energiebesparingen, terwijl ze tevens gezondheid en welzijn bevorderen.
Maatschappelijk verantwoord ondernemen
'Keen on Green' is een belangrijk bedrijfsbreed initiatief om ons energieverbruik, waterverbruik en onze totale CO2-voetafdruk te verlagen. We omarmen het ISO 14001-model voor actief beheer van onze 'Keen on Green'-doelstellingen. Hunter Douglas en zijn medewerkers leveren een actieve bijdrage aan de gemeenschappen waarin we wonen en werken, evenals gemeenschappen op een meer wereldwijde schaal. Zakendoen draait om mensen. We zijn trots op ons wereldwijde netwerk van ervaren, intelligente, gepassioneerde en creatieve mensen die er bewust voor hebben gekozen om bij Hunter Douglas te werken.