Nazwa oddziału: Hunter Douglas Polska Sp. z o.o.
Dziękujemy za informacje. Wkrótce się z Tobą skontaktujemy.
Wystąpił problem przy próbie zapisu Twojej prośby, spróbuj ponownie.
Please accept the Privacy Agreement.
Imię, email, firma, telefon; konieczne jest wybranie lokalizacji i przynajmniej jednego produktu
SUFIT DREWNIANY LINEAR
System sufitowy drewniany Solid Wood Linear to rozwiązanie oparte na drewnie w najbardziej naturalnej formie. Dostępnych jest wiele gatunków drewna, z których każdy ma swoje indywidualne właściwości. Można łączyć panele różnych szerokości, tworząc oryginalny wzór. System jest łatwy w montażu i pozwala na demontaż sufitu w celu uzyskania dostępu do przestrzeni technicznej.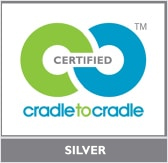 Informacje ogólne
Dlaczego Solid Wood Linear?


Korzystając z systemów Solid Wood Linear, tworzysz ekologiczny i trwały budynek z ciepłą atmosferą. Drewno jest produktem naturalnym, który żyje, oddycha i ma swoją własną charakterystykę, dzięki czemu nadaje się do wielu rozwiązań architektonicznych. Drewno jest także jedynym materiałem budowlanym, który jest w 100% obojętny pod względem CO2 i nadaje się w całości do odzysku.

Zaletą systemu jest to, że wykonuje się go na miarę, dzięki czemu nie ma konieczności przycinania na miejscu, co istotnie zmniejsza czas i koszt montażu. Możliwy jest każdy wzór, a wielkość panelu i prześwitu można dostosować do indywidualnych potrzeb.
Charakterystyka


Wykonywane na miarę, co ogranicza do minimum czas montażu i korekty na miejscu
Wsparcie techniczne i opracowanie projektów zapewniające doskonałe dopasowanie
Wskaźnik pochłaniania dźwięku alfa do 0,70 (bez opcjonalnej wełny mineralnej)
Klasa ognioodporności B-s2,d0 zgodnie z EN 13501-1 (wyższa klasa na życzenie)
W pełni naturalny i ekologiczny sufit drewniany lub okładzina ścienna z certyfikatem FSC/PEFC
Możliwe warianty gięte przy zastosowaniu specjalnej szyny lub frezowania CNC.
Cradle to Cradle Certified™ Silver (Cradle to Cradle Certified™ is a certification mark licensed by the Cradle to Cradle Products Innovation Institute).
Zastosowanie

Sufity i ściany Solid Wood Linear nadają się do wszystkich rodzajów budynków: obiektów administracyjno-biurowych, portów lotniczych, metra, dworców autobusowych i kolejowych, obiektów handlowych, przestrzeni publicznych, hoteli, placówek służby zdrowia, szkół i budynków mieszkalnych.


Wprowad? do wn?trza natur?
Lite drewno jest ekologicznym i w 100% naturalnym materiałem budowlanym, który zyskuje coraz większą popularność wśród projektantów. Drewno w każdej formie daje wrażenie ciepła w pomieszczeniu. Każdy gatunek drewna ma własną strukturę, charakterystykę i niepowtarzalną fakturę, którą tworzą słoje, sęki i naturalne wybarwienie.
GATUNKI DREWNA I WYKO?CZENIA
| | | | |
| --- | --- | --- | --- |
| | | | |
| Yellow Poplar | Ayous | Yellow Pine | European Pine |
| | | | |
| | | | |
| Accoya | Siberian Larch | American White Oak | American Ash |
| | | | |
| | | | |
| European Oak | American Red Oak | Cherry | Oregon Pine |
| | | | |
| | | | |
| Jatoba | Teak | Cambara | Merbau |
| | | | |
| | | | |
| Mahogany | Western Red Cedar | American Walnut | Wenge |
| | | | |
| BAMBOO | | | |
| | | | |
| Bamboo SP Natural | Bamboo SP Caramel | | |

Wyko?czenia

Oprócz standardowego lakieru bezbarwnego stosujemy tak?e wiele ró?nych barwników i bejc. Takie wyko?czenie pozwala nabra? drewnu dodatkowych walorów.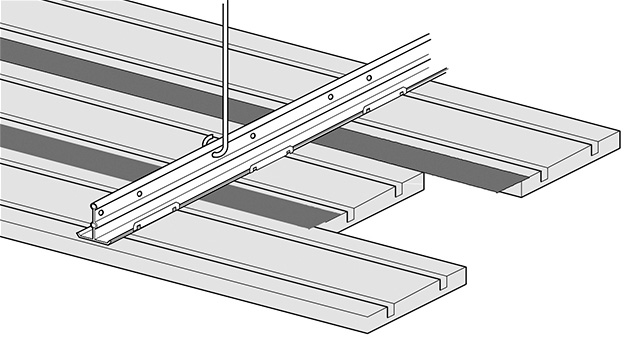 Charakterystyka systemu

Gwarantowane idealne dopasowanie pozwala uniknąć konieczności przycinania na miejscu i w ten sposób ograniczyć koszty prac oraz zachować piękne detale drewnianych paneli. System sufitowy i ścienny Solid Wood Linear jest zaprojektowany tak, by maksymalnie zwiększyć efektywność i obniżyć do minimum koszty montażu. Specjalnie opracowana konstrukcja nośna składa się z zaczepów zamocowanych na szynach nośnych. Do sufitów można łatwo zamocować lekkie oprawy oświetleniowe, kratki wentylacyjne i głośniki.





Sustem Sufitowy

System sufitowy Solid Wood Linear składa się z paneli z litego drewna umożliwiających łatwe zamocowanie na szynach nośnych. Panele drewniane są dostarczane w zmiennych lub stałych długościach i łączone na pióro i wpust, dzięki czemu tworzą jednolitą powierzchnię.

- Trzy demontowalne systemy; Linear Open, Closed i Multi-panel
- Szybki montaż dzięki zamontowanym fabrycznie zaczepom
- Możliwość tworzenia zakrzywionych i falistych powierzchni
- Panele o szerokości od 75 mm do 180 mm
- Możliwość łączenia paneli różnej szerokości w systemie Multi-panel


System ścienny

System ścienny Solid Wood Linear został zaprojektowany w celu uzyskania naturalnej, produkowanej na miarę okładziny ściennej. Aluminiowy profil SLR oraz fabrycznie zamontowane zaczepy gwarantują łatwy montaż w kierunku poziomym lub pionowym.

- Poprowadź sufit do ściany z poziomym lub pionowym układem paneli
- Łącz ze sobą panele różnych szerokości w jednym systemie
- Szybki montaż dzięki fabrycznie zamocowanym zaczepom
- Możliwość tworzenia ścian giętych


Rozmiary

Poniżej przedstawiono zestawienie powszechnie stosowanych
| | | | |
| --- | --- | --- | --- |
| System listwowy Solid Wood Linear | A - B | | |
| | 12 - 63 | 19 - 70 | 19 - 92 |
| | 15 - 68 | 19 - 82 | 15 - 110 |
| | 15 - 70 | 13 - 92 | 19 - 116 |


Dodatkowe informacje o produkcie

Więcej szczegółowych informacji można znaleźć poniżej w części Pliki do pobrania. Tutaj możesz znaleźć informacje na temat rysunków technicznych i specyfikacji, maksymalnych rozpiętości, wymiarów i wagi oraz wymogów materiałowych dla 1m2.
Parametry techniczne

Tylna strona panelu jest wykończona włókniną, aby poprawić właściwości akustyczne sufitu

Komfort akustyczny w biurze, szkole czy budynku użyteczności publicznej wpływa na nasze samopoczucie, a niski poziom komfortu akustycznego może negatywnie oddziaływać na zdrowie, komunikację, bezpieczeństwo, wydajność pracy i naukę. Dzięki swoim znakomitym parametrom sufity Hunter Douglas stanowią optymalne rozwiązanie pod względem akustyki, komfortu i estetyki. System Solid Wood Linear pozwala osiągnąć wskaźnik pochłaniania dźwięku (αw) na poziomie 0,55 do 0,85 w zależności od szerokości paneli i złączy.
Zdrowie i dobre samopoczucie
Linia sufitów Hunter Douglas Architectural spełnia wymogi ekologicznego budownictwa poprzez estetyczne rozwiązania, które poprawiają komfort i pozwalają oszczędzać energię. Najważniejszą funkcją budynku jest niewątpliwie zapewnienie komfortu i dobrego samopoczucia osobom w nim przebywających. Nasze osłony przeciwsłoneczne utrzymują zdrowy poziom nasłonecznienia, eliminując negatywne skutki rażącego światła i dyskomfort termiczny. Nasze sufity akustyczne spełniają kluczową rolę w zapewnianiu komfortu akustycznego.
Ekologiczne materiały
Stosowanie ekologicznych materiałów to podstawowy warunek powstania zdrowego budynku. Nasza strategia zakłada wybór materiałów, posiadających dobre właściwości ekologiczne. Wiele produktów wykonujemy z aluminium wytapianego w naszych własnych piecach. Zoptymalizowaliśmy proces tak, by 99% materiału wykorzystywanego w naszych stopach nadawało się do odzysku. Nasze drewno posiada certyfikat FSC, i dodatkowo jest kwalifikowane Cradle to Cradle co potwierdza, że jest kontrolowane na wszystkich etapach rozwoju.
Oszczędność energii
Ograniczenie zużycia energii w budynkach to klucz do powstrzymania zjawiska globalnego ocieplenia. Większość nowoczesnych biurowców zużywa więcej energii na chłodzenie niż na ogrzewanie. Efektywne zarządzanie energią słoneczną, która przenika przez przezroczyste części elewacji, to podstawowy sposób zapobiegania przegrzewaniu się budynków zarówno tych nowych, jak i starych. Nasze wydajne osłony przeciwsłoneczne przynoszą znaczne oszczędności energii, sprzyjając zarazem zdrowiu i dobremu samopoczuciu.
Odpowiedzialność społeczna biznesu
Nasza firma podjęła ważną proekologiczną inicjatywę Keen on Green, której celem jest ograniczenie zużycia energii i wody oraz zmniejszenie ogólnego śladu węglowego. Wdrożyliśmy normy ISO 14001, aby móc aktywnie realizować cele tej inicjatywy. Firma Hunter Douglas i jej pracownicy wspierają społeczności, wśród których żyjemy i pracujemy, oraz szeroko pojęte społeczności globalne. Biznes to ludzie. Szczycimy się naszą siecią doświadczonych, inteligentnych, zaangażowanych i kreatywnych pracowników, którzy świadomie wybrali firmę Hunter Douglas jako swojego pracodawcę.