Nazwa oddziału: Hunter Douglas Polska Sp. z o.o.
Dziękujemy za informacje. Wkrótce się z Tobą skontaktujemy.
Wystąpił problem przy próbie zapisu Twojej prośby, spróbuj ponownie.
Please accept the Privacy Agreement.
Imię, email, firma, telefon; konieczne jest wybranie lokalizacji i przynajmniej jednego produktu
Listwowy system ścienny z drewna litego
Listwowy system ścienny z drewna litego marki Hunter Douglas zapewnia architektom pe?n? swobod? i umo?liwia kreatywno?? podczas projektowania ?cian. Jest to rozwi?zanie drewniane, przyjazne dla ?rodowiska i wykorzystuj?ce drewno w najbardziej naturalnej formie tego surowca. Dost?pna jest szeroka gama ró?nych gatunków drewna, z których wszystkie maj? unikatowe, naturalne w?a?ciwo?ci. ??czenie ró?nych typów listwowych paneli ściennych w ró?nych szeroko?ciach pozwala uzyska? niepowtarzalny efekt. Je?li chodzi o monta?, listwowy system ścienny spe?nia wymagania zarówno projektantów, jak i monterów.
Informacje ogólne
Dlaczego warto wybrać listwowy system ścienny z drewna litego?


Listwowy system ścienny z drewna litego to doskonałe rozwiązanie z uwagi na jego naturalne piękno, dobre parametry akustyczne i możliwość stworzenia naturalnej atmosfery. Łączenie w projekcie architektonicznym drewnianego systemu ściennego z innymi fakturami, takimi jak beton lub filc, zwiększa walory estetyczne wnętrza. Systemy te cechuje szybka i prosta instalacja. Jest to rozwiązanie, które można dostosować do różnych wymagań budżetowych, a modułowa budowa czyni je doskonałym rozwiązaniem do budynków z elementów prefabrykowanych.
Charakterystyka


System przyjazny dla środowiska. Drewno to jedyny materiał budowlany, który jest w 100% neutralny pod względem emisji CO2 oraz w pełni zdatny do recyklingu.
Szybka i prosta instalacja.
Wysoka wydajność akustyczna.
Obróbka zapewniająca ognioodporność zgodnie z wymogami normy EN 13501-1.
Certyfikowane i odpowiednio zakonserwowane materiały.
Możliwość dostosowywania do różnych wymagań budżetowych; modułowa budowa czyni je doskonałym rozwiązaniem do budynków z elementów prefabrykowanych.
Cradle to Cradle Certified™ Silver (Cradle to Cradle Certified™ is a certification mark licensed by the Cradle to Cradle Products Innovation Institute).
Zastosowania


Listwowe systemy ścienne z drewna litego można stosować we wszystkich typach budynków: w handlu detalicznym, rekreacji, hotelarstwie, gastronomii i organizacji imprez, w placówkach ochrony zdrowia, biurach, w transporcie zbiorowym (w portach lotniczych, na stacjach metra oraz dworcach autobusowych i kolejowych), w budynkach mieszkalnych i placówkach edukacyjnych oraz w przestrzeniach publicznych.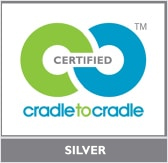 Moc natury
Drewno to produkt naturalny, a jego zróżnicowanie to jedna z najbardziej atrakcyjnych cech produktów drewnianych. Wpływ przemysłowej obróbki drewna na środowisko naturalne jest bardzo ograniczony, a samo drewno magazynuje dwutlenek węgla. Naturę cechuje prostota, a nasze listwowe systemy ścienne z drewna litego stanowią odzwierciedlenie jej piękna.
Gatunki drewna i wykończenia
Gatunki drewna stosowane w systemach ściennych
Nasza oferta obejmuje około 20 różnych gatunków drewna litego. Każdy typ drewna ma swoje odrębne, naturalne właściwości, takie jak barwa, usłojenie, faktura, sęki i tolerancja wielkości. Powierzchnie drewnianych listew mogą być heblowane na gładko lub wykańczane szlifem drobno- lub gruboziarnistym. Na żądanie dostępne są inne gatunki drewna.
| | | | |
| --- | --- | --- | --- |
| Yellow Poplar | African Ayous | Yellow Pine | European Pine |
| Accoya | Siberian Larch | American White Oak | American Ash |
| European Oak | American Red Oak | Cherry | Oregon Pine |
| Jatoba | Teak | Cambara | Merbau |
| Mahogany | Western Red Cedar | American Walnut | Wenge |
Wykończenie
Drewno to surowiec o naturalnie atrakcyjnych właściwościach, ale może ono zostać pokryte bezbarwnym lakierem. Oferujemy szeroki wybór bejc oraz powłok barwnych pozwalających nadać estetyce ścian dodatkowy wymiar.
Charakterystyka systemu
Listwy systemu z drewna litego są dostępne w szerokościach od 63 mm (minimum) do 140 mm (maksimum). Możliwy jest całkowity demontaż systemu ściennego. Minimalny rozmiar połączenia pomiędzy listwami wynosi wówczas 12 mm. W przypadku systemu stałego listwy dostępne są w maksymalnej szerokości wynoszącej 185 mm i minimalnej grubości 15 mm. Dzięki pomysłowej konstrukcji elementów mocujących w jednym systemie można łączyć różne szerokości i grubości listew oraz różne szerokości połączeń pomiędzy listwami.


Odporność na działanie ognia
Ognioodporność to ważny aspekt każdego zastosowania drewna. W celu zapewniania zgodności z przepisami bezpieczeństwa pożarowego systemy firmy Hunter Douglas są w razie potrzeby poddawane odpowiedniej obróbce, dzięki której są one ognioodporne. Stosujemy metodę próżniowo-ciśnieniową, w ramach której drewno jest impregnowane substancją trudnopalną.
Dzięki tym zabiegom nasze listwy i panele, stosowane jako materiał powłokowy/wykończeniowy, spełniają wymagania europejskiej normy EN 13501-1. Proces obróbki jest przeprowadzany zgodnie z wytycznymi KOMO i okresowo kontrolowany przez jednostkę certyfikującą SKH, tak aby można było stosować wymagany znak CE.
Rusztowy system ścienny
Listwowy system ścienny z drewna litego został opracowany z myślą o stworzeniu rozwiązania naturalnego i możliwego do dostosowywania do indywidualnych potrzeb. Aluminiowy profil SLR wraz z fabrycznie zamontowanymi klipsami mocującymi umożliwia łatwą instalację w kierunku poziomym lub pionowym.


Więcej informacji o produkcie
Więcej szczegółowych informacji można znaleźć w części "Do pobrania" poniżej.
Właściwości akustyczne
Komfort akustyczny pomieszczeń użyteczności publicznej, szkolnych czy biurowych wpływa na zdrowie ich użytkowników, ponieważ dobre warunki akustyczne mogą korzystnie oddziaływać na zdrowie, efektywność komunikacji, bezpieczeństwo oraz wydajność pracy i nauki. Drewniane ściany listwowe cechuje wysoka wydajność akustyczna, dzięki czemu pozwalają one stworzyć we wnętrzu idealne środowisko akustyczne oraz zadbać o wygodę i atrakcyjny wystrój. Zastosowanie listwowego systemu z drewna litego pozwala uzyskać wartość współczynnika pochłaniania dźwięku αw na poziomie pomiędzy 0,55 a 0,85, w zależności od szerokości paneli i połączeń między nimi.