Nazwa oddziału: Hunter Douglas Polska Sp. z o.o.
Dziękujemy za informacje. Wkrótce się z Tobą skontaktujemy.
Wystąpił problem przy próbie zapisu Twojej prośby, spróbuj ponownie.
Please accept the Privacy Agreement.
Imię, email, firma, telefon; konieczne jest wybranie lokalizacji i przynajmniej jednego produktu
SUFIT METALOWE DREWNOPODOBNE
Wzbogać pomieszczenie o drewnianą powierzchnię dzięki sufitowi Metal Woodprint Linear. Panele sufitowe 80B, 130B, 30BD oraz nowe panele 30BXD wprowadzają naturalny nastrój dzięki drewnianym elementom. Dzięki różnorodności drewnianych wzorów możliwe jest obecnie wykonanie lekkiego i niedrogiego sufitu drewnianego.
Informacje ogólne
Dlaczego Metal Woodprint?


Podstawową cechą tego systemu jest połączenie paneli różnej głębokości i szerokości przy użyciu paneli Box (B), Deep Box (BD) i Extra Deep Box (BXD) na jednym suficie. Pozwala to na maksymalną elastyczność przy projektowaniu.
Charakterystyka


Lekki metalowy sufit z różnymi wykończeniami imitującymi drewno
Łączenie wąskich i szerszych paneli na jedneym dźwigarku nośnym daje różne efekty dynamiczne
Panele są dostarczane w różnych długościach do 6000 mm (w standardzie)
Panele łączone złączkami tworzą wizualnie zamknięty sufit
Możliwość tworzenia krzywizn i wzorów promienistych
Wykonane ze specjalnego gatunku aluminium zawierającym 92% materiału przetworzonego
Zastosowanie


System sufitowy Multi Panel nadaje się do wszystkich budynków, m.in. obiektów administracyjno-biurowych, handlowych i rekreacyjno-rozrywkowych, przestrzeni publicznych, hoteli, placówek służby zdrowia, szkół i budynków mieszkalnych.
Wzornictwo i inspiracje
Panele są dostępne w trzech szerokościach: 30, 80 i 130 mm i różnych wysokościach, które można je łączyć na jednym dźwigarku nośnym. To wyjątkowe połączenie rozwiązań z zakresu systemów sufitów umożliwia konstruowanie bardzo funkcjonalnych i pięknie prezentujących się trójwymiarowych form. Połączenia o szerokości 20 mm można wypełnić lub pozostawić otwarte. Można także dokonać integracji naszej specjalnej instalacji oświetleniowej Luxalon® Light Lines w celu zwiększenia funkcjonalności, co korzystnie wpłynie na estetykę sufitu.


TSufity Metal Woodprint są standardowo dostępne w pięciu wykończeniach: palisander, sosna, cedr,dąb i brzoza. Skontaktuj się z biurem sprzedaży w sprawie dostępności poszczególnych rodzajów sufitów. Specjalne wykończenia i kolory dostępne na życzenie.



8620 Pine
8612 Cedar
8610 Palisander
8616 Elm
8601 Oak

Nowe głębsze, akustyczne panele sufitowe ze znakomitym poziomem dźwiękochłonności i wielkim potencjałem wzorniczym dającym efekt drewna, korzystając z zalet metalu.
Masywny wygląd systemu sufitowego Multi Panel idealnie pasuje do dużych otwartych przestrzeni, gdzie panuje duży hałas, takich jak porty lotnicze, centra handlowe i sale konferencyjne. Dzięki doskonałym parametrom dźwiękochłonnym panele sufitowe BXD zamieniają hałaśliwe przestrzenie w miejsca o komfortowym otoczeniu akustycznym. Dodatkowo sufit Luxalon® Multi Panel oferuje wyjątkowy potencjał dla projektantów i duże możliwości dostosowania do projektu budynku.




Dodatkowe informacje o produkcie

Więcej szczegółowych informacji można znaleźć poniżej w części Pliki do pobrania.
Podano tam między innymi: maksymalne rozpiętości, wymiary i masę oraz wymagania materiałowe dla 1m2.
Właściwości akustyczne

Aby uzyskać lepsze właściwości akustyczne, opracowano specjalną perforację boczną o średnicy 1,5 mm dla panelu 30BD. Perforacja nie zakłóca widocznej powierzchni panelu 30BD, zapewniając jednocześnie świetną izolację akustyczną. Dla poprawy właściwości akustycznych wewnątrz panelu dodano włókninę dźwiękochłonną.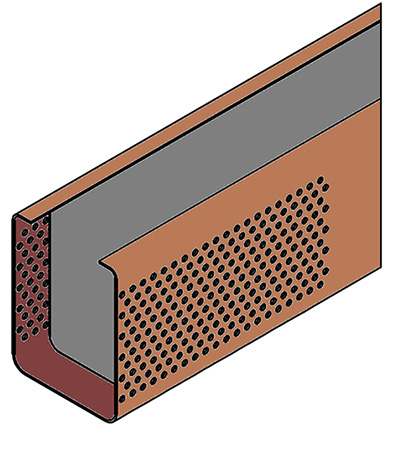 Komfort akustyczny w biurze, szkole czy budynku użyteczności publicznej wpływa na nasze samopoczucie, a niski poziom komfortu akustycznego może negatywnie oddziaływać na zdrowie, komunikację, bezpieczeństwo, wydajność pracy i naukę. Dzięki swoim znakomitym parametrom sufity akustyczne Hunter Douglas stanowią optymalne rozwiązanie pod względem akustyki, komfortu i estetyki. System Luxalon Multi Panel pozwala osiągnąć wskaźnik pochłaniania dźwięku (αw) na poziomie od 0,55 do 0,85 w zależności od konfiguracji sufitu i paneli.


Więcej informacji na temat właściwości akustycznych można znaleźć poniżej w części Pliki do pobrania.




| Opis | Identyfikator | Pliki do pobrania |
| --- | --- | --- |
| Linear Ceiling 84B 2D | C-i-LI-84B-2D-02 | dwg pdf |
| Linear Ceiling 84B 3D | C-i-LI-84B-3D-02 | dwg pdf |
| Linear Ceiling 84R 2D | C-i-LI-84R-2D-02 | dwg pdf |
| Linear Ceiling 84R 3D | C-i-LI-84R-3D-02 | dwg pdf |
| Interior Multi Panel Ceiling 2D | C-i-LI-MP-2D-06 | dwg pdf |
| Interior Multi Panel Ceiling 3D | C-i-LI-MP-3D-02 | dwg pdf |
| Interior Linear Screen Ceiling Sliding 2D | C-i-LI-SC-S-2D-01 | dwg pdf |
| Interior Linear Screen Ceiling Sliding 3D | C-i-LI-SC-S-3D-01 | dwg pdf |
| Interior Linear Screen Ceiling Fixed 2D | C-i-LI-SC-F-2D-03 | dwg pdf |
| Interior Linear Screen Ceiling Fixed 3D | C-i-LI-SC-F-3D-01 | dwg pdf |
Health and wellbeing
Linia sufitów Hunter Douglas Architectural spełnia wymogi ekologicznego budownictwa poprzez estetyczne rozwiązania, które poprawiają komfort i pozwalają oszczędzać energię. Najważniejszą funkcją budynku jest niewątpliwie zapewnienie komfortu i dobrego samopoczucia osobom w nim przebywających. Nasze osłony przeciwsłoneczne utrzymują zdrowy poziom nasłonecznienia, eliminując negatywne skutki rażącego światła i dyskomfort termiczny. Nasze sufity akustyczne spełniają kluczową rolę w zapewnianiu komfortu akustycznego.
Ekologiczne materiały
Stosowanie ekologicznych materiałów to podstawowy warunek powstania zdrowego budynku. Nasza strategia zakłada wybór materiałów, posiadających dobre właściwości ekologiczne. Wiele produktów wykonujemy z aluminium wytapianego w naszych własnych piecach. Zoptymalizowaliśmy proces tak, by 99% materiału wykorzystywanego w naszych stopach nadawało się do odzysku. Nasze drewno posiada certyfikat FSC, i dodatkowo jest kwalifikowane Cradle to Cradle co potwierdza, że jest kontrolowane na wszystkich etapach rozwoju.
Oszczędność energii
Ograniczenie zużycia energii w budynkach to klucz do powstrzymania zjawiska globalnego ocieplenia. Większość nowoczesnych biurowców zużywa więcej energii na chłodzenie niż na ogrzewanie. Efektywne zarządzanie energią słoneczną, która przenika przez przezroczyste części elewacji, to podstawowy sposób zapobiegania przegrzewaniu się budynków zarówno tych nowych, jak i starych. Nasze wydajne osłony przeciwsłoneczne przynoszą znaczne oszczędności energii, sprzyjając zarazem zdrowiu i dobremu samopoczuciu.
Odpowiedzialność społeczna biznesu
Nasza firma podjęła ważną proekologiczną inicjatywę Keen on Green, której celem jest ograniczenie zużycia energii i wody oraz zmniejszenie ogólnego śladu węglowego. Wdrożyliśmy normy ISO 14001, aby móc aktywnie realizować cele tej inicjatywy. Firma Hunter Douglas i jej pracownicy wspierają społeczności, wśród których żyjemy i pracujemy, oraz szeroko pojęte społeczności globalne. Biznes to ludzie. Szczycimy się naszą siecią doświadczonych, inteligentnych, zaangażowanych i kreatywnych pracowników, którzy świadomie wybrali firmę Hunter Douglas jako swojego pracodawcę.