Listwowy system ścienny HeartFelt®
Nazwa oddziału: Hunter Douglas Polska Sp. z o.o.
Dziękujemy za informacje. Wkrótce się z Tobą skontaktujemy.
Wystąpił problem przy próbie zapisu Twojej prośby, spróbuj ponownie.
Please accept the Privacy Agreement.
Imię, email, firma, telefon; konieczne jest wybranie lokalizacji i przynajmniej jednego produktu
?ciany HeartFelt®
Nasz innowacyjny system sufitowy HeartFelt® mo?na stosowa? tak?e jako system ?cienny: ka?da ?ciana staje si? wspania?? wizualn? i akustyczn? powierzchni?.



Informacje ogólne
Dlaczego polecamy ściany HeartFelt®?

Wraz z modułowym systemem sufitowo-ściennym HeartFelt® Hunter Douglas oddaje w ręce architektów, instalatorów i właścicieli budynków zaawansowany system do precyzyjnej reżyserii akustyki w każdym pomieszczeniu. Dzięki temu, że system sufitowy jest teraz dostępny również w wersji ściennej, sufit i ścianę można połączyć w jedną całość. Liczne dostępne kolory i moduły pozwalają na wiele możliwości projektowych i kombinacji.
Właściwości


Wysokie właściwości akustyczne
Możliwość przejścia sufitu w ścianę
Dostępne w odcieniach szarości i ziemi
Dostępne w panelach w kształcie pudełka 55 mm i panelach okrągłych 64 mm
Dostępne różne moduły
Zastosowanie pasa blokującego do zamocowania paneli w standardowych dźwigarach
Zastosowanie

Ściany HeartFelt® można stosować w wielu miejscach, takich jak firmy, sklepy, obiekty rekreacyjne, przestrzeń publiczna, lokale gastronomiczne i hotele, placówki służby zdrowia, oświatowe oraz mieszkania.

W przypadku indywidualnych życzeń prosimy o kontakt.
Design i inspiracja

HeartFelt®: niespotykane właściwości akustyczne i wizualne, teraz rozbudowane do postaci systemu ściennego. Poprzez połączenie sufitu ze ścianą oraz zróżnicowanie odległości pomiędzy panelami ściany HeartFelt® mogą odgrywać poważną rolę w całościowym projekcie wnętrza.

Odcienie szarości & paleta kolorów Ziemi

Filcowe panele są dostępne w pięciu odcieniach szarości i pięciu odcieniach ziemi. Dokładny odcień paneli określa się przez stosunek białych i czarnych włókien w materiale podstawowym (mogą wystąpić różnice między kolorem rzeczywistym a tym na ekranie komputera).




Odcienie szarości

WHITE 7593
LIGHT GREY 7596
MIDDLE GREY 7597
DARK GREY 7598
BLACK 7594

paleta kolorów Ziemi

CREME 7575
LIGHT BROWN 7576
MEDIUM BROWN 7577
DARK BROWN 7578
UMBER 7579
Jeśli potrzebujesz innego koloru, skontaktuj się z nami.

* Mogą wystąpić niewielkie różnice w kolorze w stosunku do rzeczywistych wzorników.


Właściwości materiału

HeartFelt® to linearny system sufitowo-ścienny wykonany z nietkanych, termicznie kształtowanych włókien PES, z otwartymi fugami między panelami. Panele mają wymiary 40 mm szerokości i 55 mm wysokości, ich maksymalna długość to 6000 mm. Dostępne są moduły o wymiarach 50–200 mm, w sekwencji co 10 mm.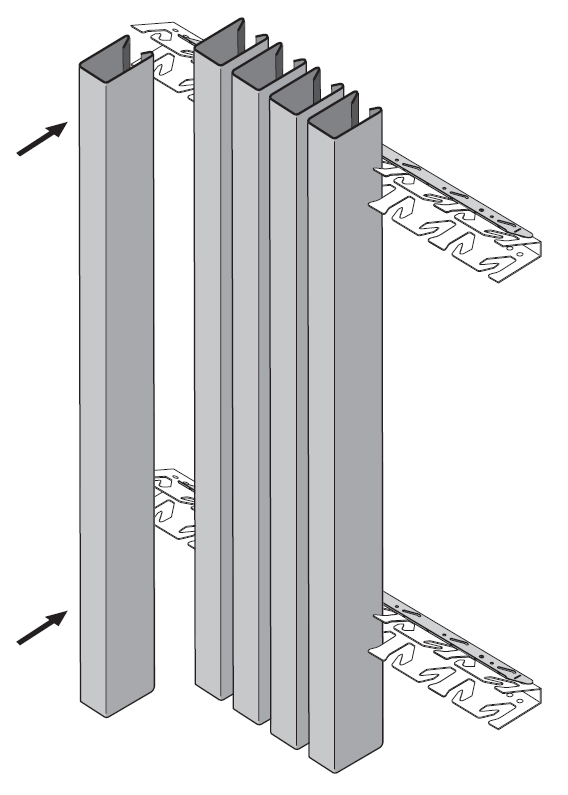 Więcej informacji
Szczegółowe informacje można znaleźć poniżej w dziale z plikami do pobrania.


Dzięki możliwości wyboru najlepszych właściwości akustycznych i estetycznego wyglądu zastosowaliśmy modułową ścianę filcową w projekcie Hasselt w Belgii. Aplikacja naścienna stanowi dalszy rozwój w stosunku do istniejącego systemu HeartFelt®. Łącznie zainstalowano 115000 m2 listew. Nasze produkty zaprojektowano tak, aby działały dla Ciebie.
Akustyka

Akustyczny komfort w biurze, szkole czy budynku użyteczności publicznej jest ważny dla naszego dobrego samopoczucia. Zła akustyka może mieć wpływ na zdrowie, komunikację, bezpieczeństwo, produktywność i zdolności uczenia się. Wysokiej jakości akustyczne produkty sufitowe Hunter Douglas oferują najlepszą akustykę, wygodę i estetyczny wygląd.




Więcej informacji na temat akustyki

Szczegółowe informacje można znaleźć poniżej w dziale z plikami do pobrania.
Zdrowie i dobre samopoczucie
Linia sufitów Hunter Douglas Architectural spełnia wymogi ekologicznego budownictwa poprzez estetyczne rozwiązania, które poprawiają komfort i pozwalają oszczędzać energię. Najważniejszą funkcją budynku jest niewątpliwie zapewnienie komfortu i dobrego samopoczucia osobom w nim przebywających. Nasze osłony przeciwsłoneczne utrzymują zdrowy poziom nasłonecznienia, eliminując negatywne skutki rażącego światła i dyskomfort termiczny. Nasze sufity akustyczne spełniają kluczową rolę w zapewnianiu komfortu akustycznego.
Ekologiczne materiały
Stosowanie ekologicznych materiałów to podstawowy warunek powstania zdrowego budynku. Nasza strategia zakłada wybór materiałów, posiadających dobre właściwości ekologiczne. Wiele produktów wykonujemy z aluminium wytapianego w naszych własnych piecach. Zoptymalizowaliśmy proces tak, by 99% materiału wykorzystywanego w naszych stopach nadawało się do odzysku. Nasze drewno posiada certyfikat FSC, i dodatkowo jest kwalifikowane Cradle to Cradle co potwierdza, że jest kontrolowane na wszystkich etapach rozwoju.
Oszczędność energii
Ograniczenie zużycia energii w budynkach to klucz do powstrzymania zjawiska globalnego ocieplenia. Większość nowoczesnych biurowców zużywa więcej energii na chłodzenie niż na ogrzewanie. Efektywne zarządzanie energią słoneczną, która przenika przez przezroczyste części elewacji, to podstawowy sposób zapobiegania przegrzewaniu się budynków zarówno tych nowych, jak i starych. Nasze wydajne osłony przeciwsłoneczne przynoszą znaczne oszczędności energii, sprzyjając zarazem zdrowiu i dobremu samopoczuciu.
Odpowiedzialność społeczna biznesu
Nasza firma podjęła ważną proekologiczną inicjatywę Keen on Green, której celem jest ograniczenie zużycia energii i wody oraz zmniejszenie ogólnego śladu węglowego. Wdrożyliśmy normy ISO 14001, aby móc aktywnie realizować cele tej inicjatywy. Firma Hunter Douglas i jej pracownicy wspierają społeczności, wśród których żyjemy i pracujemy, oraz szeroko pojęte społeczności globalne. Biznes to ludzie. Szczycimy się naszą siecią doświadczonych, inteligentnych, zaangażowanych i kreatywnych pracowników, którzy świadomie wybrali firmę Hunter Douglas jako swojego pracodawcę.